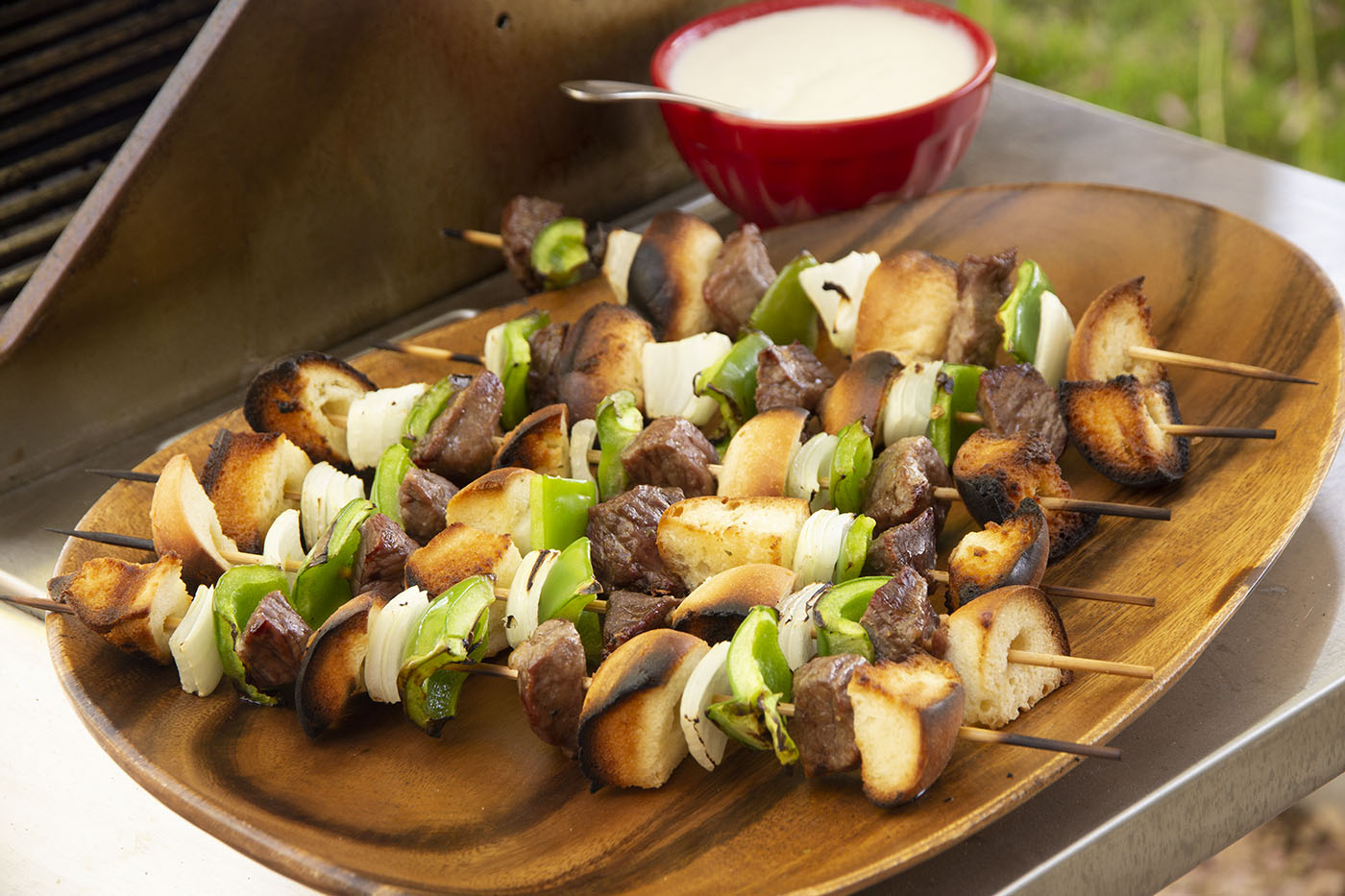 Philly Cheesesteak Skewers
Mix up your summer BBQ with this exciting twist on a Philly Cheesesteak sandwich.
Ingredients
3 Rhodes Anytime soft yeast dinner rolls, thawed
1/2 cup butter, melted
2 teaspoons garlic salt
16 ounces of steak, seasoned
1 yellow onion, cubed
1 green bell pepper, cut into square sections
Cheese sauce:
1 Tablespoon butter
1 Tablespoon flour
1 cup milk
1/2 cup mozzarella
salt and pepper to taste
Instructions
Soak wooden skewers in water for 5-10 minutes to prevent burning on grill. Combine butter and garlic salt in a small bowl. Cut each roll in half like you would a sandwich, then cut the halves into quarters, making each roll 8 pieces. Roll each individual roll piece in the garlic butter mixture. To assemble skewers, start with the roll, then steak, green pepper and onion. Repeat 2 more times and close off the skewer with another roll.
To make cheese sauce: Melt butter in a saucepan on the stove, once melted, add flour and stir until combined. Whisk in milk and bring to a low simmer. Add cheese and stir to combine. Add salt and pepper.
Grill on direct medium heat, closing the grill lid so the steak will cook through. Once the steak is cooked to preference, serve with cheese sauce.