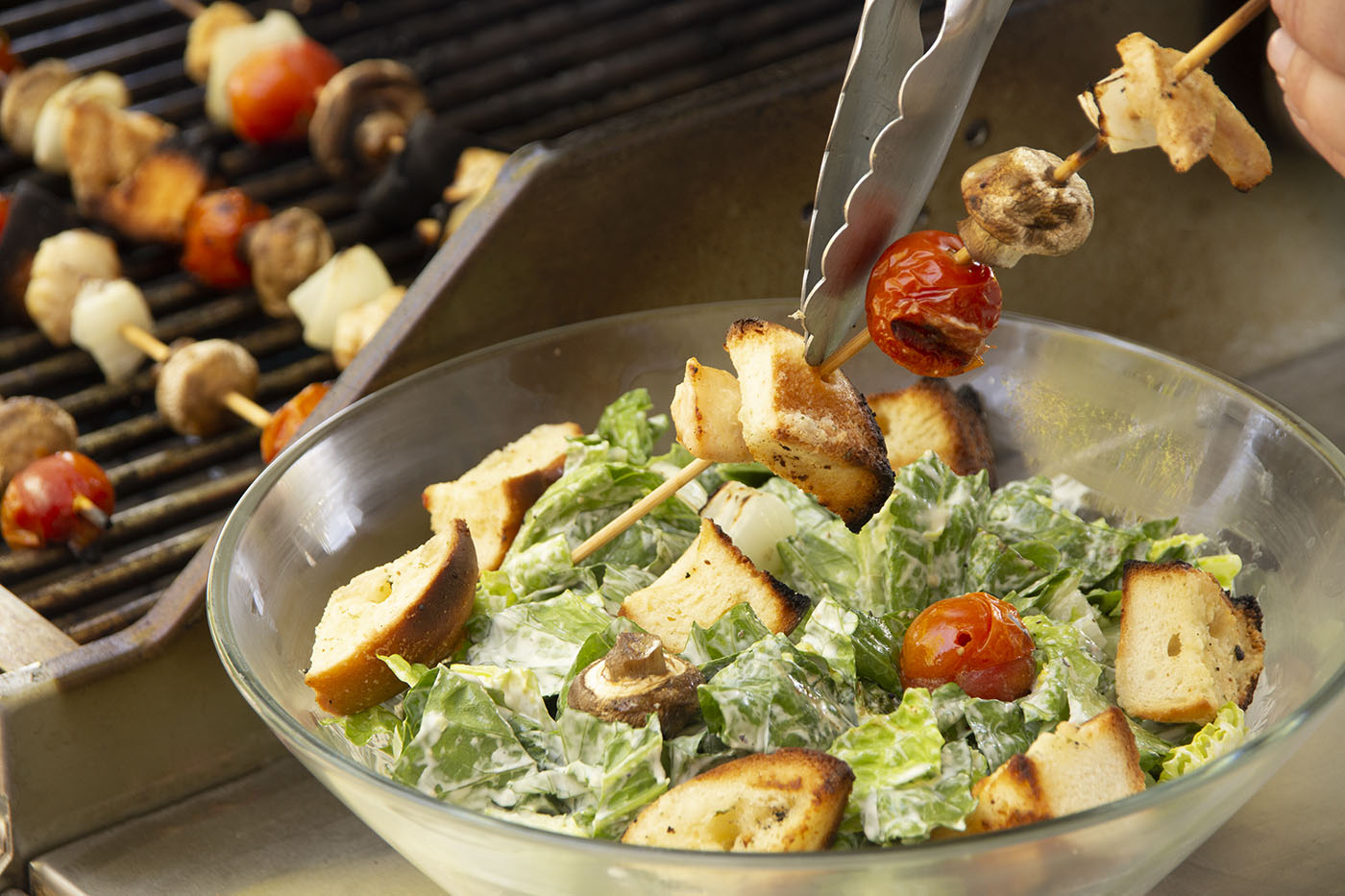 Caesar Salad Skewers
A new take on an old classic, elevate your caesar salad with fun and simple skewers.
Ingredients
1/2 cup butter, melted
2 teaspoons garlic salt
16 ounces chicken, cut into 24 cubes and seasoned.
24 grape tomatoes
24 mushrooms
1 onion, cubed
Caesar dressing, as desired
Parmesan cheese, as desired
1 head of romaine, chopped
Instructions
Soak wooden skewers in water for 5-10 minutes to prevent burning on grill. Combine butter and garlic salt in a small bowl. Cut each roll in half like you would a sandwich, then cut the halves into quarters, making each roll 8 pieces. Roll each individual roll piece in the garlic butter mixture. To assemble skewers, start with the roll, then chicken, mushroom, tomato, and onion. Repeat 2 more times and close off the skewer with another roll.
Grill on direct medium heat, closing the grill lid so the chicken will cook through. Once the chicken is cooked through, serve over romaine with Parmesan and Caesar dressing.