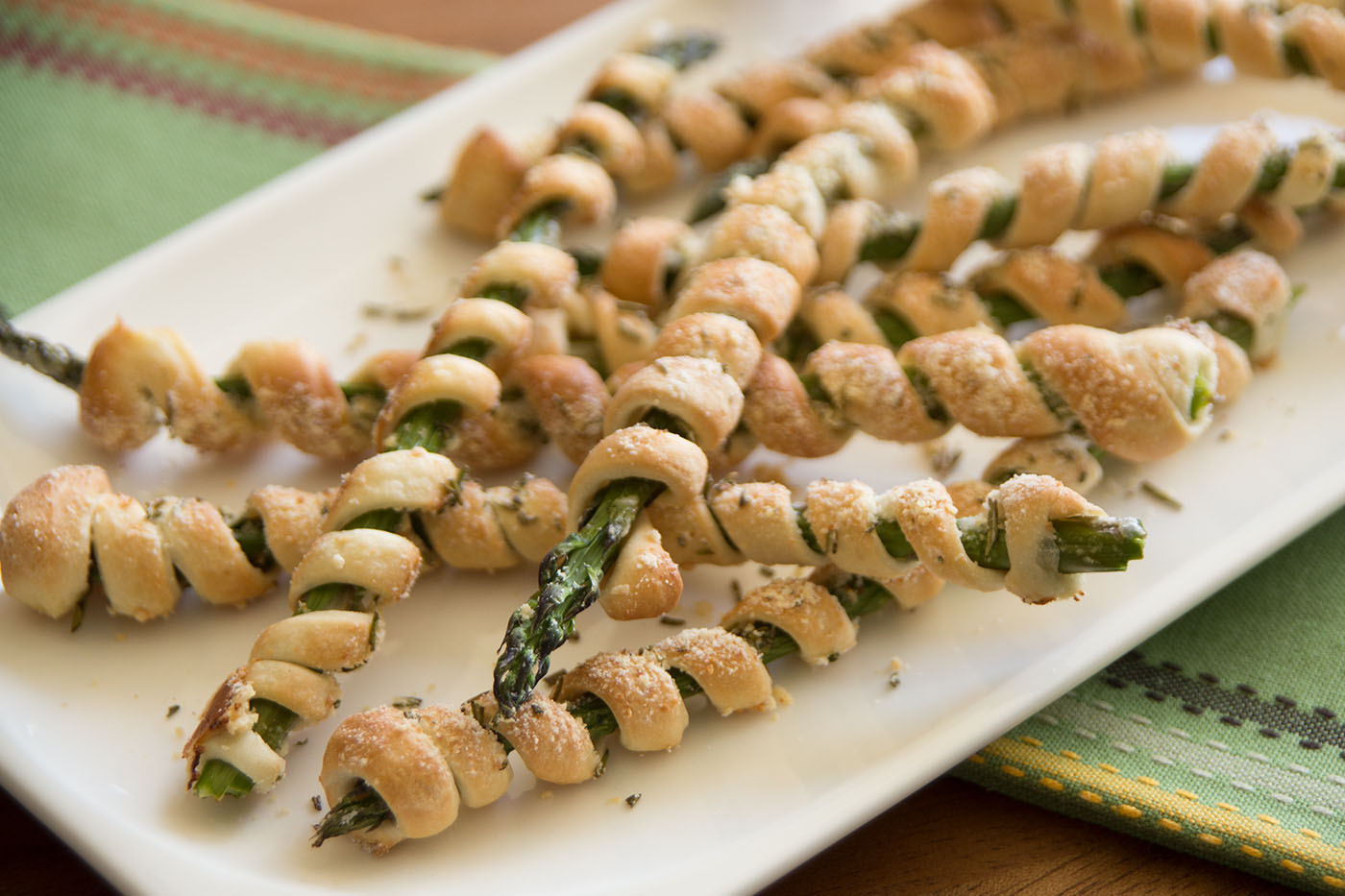 Wrapped Asparagus
Wrap the dough around fresh asparagus to make this delightful appetizer.
Ingredients
5 Rhodes Yeast Dinner Rolls, dough thawed to room temperature
24 asparagus stalks, woody ends broken off
2-3 tablespoons butter, melted
fresh rosemary, chopped
garlic salt
grated parmesan cheese
Instructions
Spray counter lightly with non-stick cooking spray. Combine rolls and roll into an 11×14 inch rectangle. Starting on a short side, cut the rectangle into 24 equal strips.
Wrap each strip around an asparagus spear and lay them on a sprayed baking sheet. Brush with butter and sprinkle generously with fresh rosemary, garlic salt and cheese. Bake at 375 degrees F 10-12 minutes or until dough is golden.