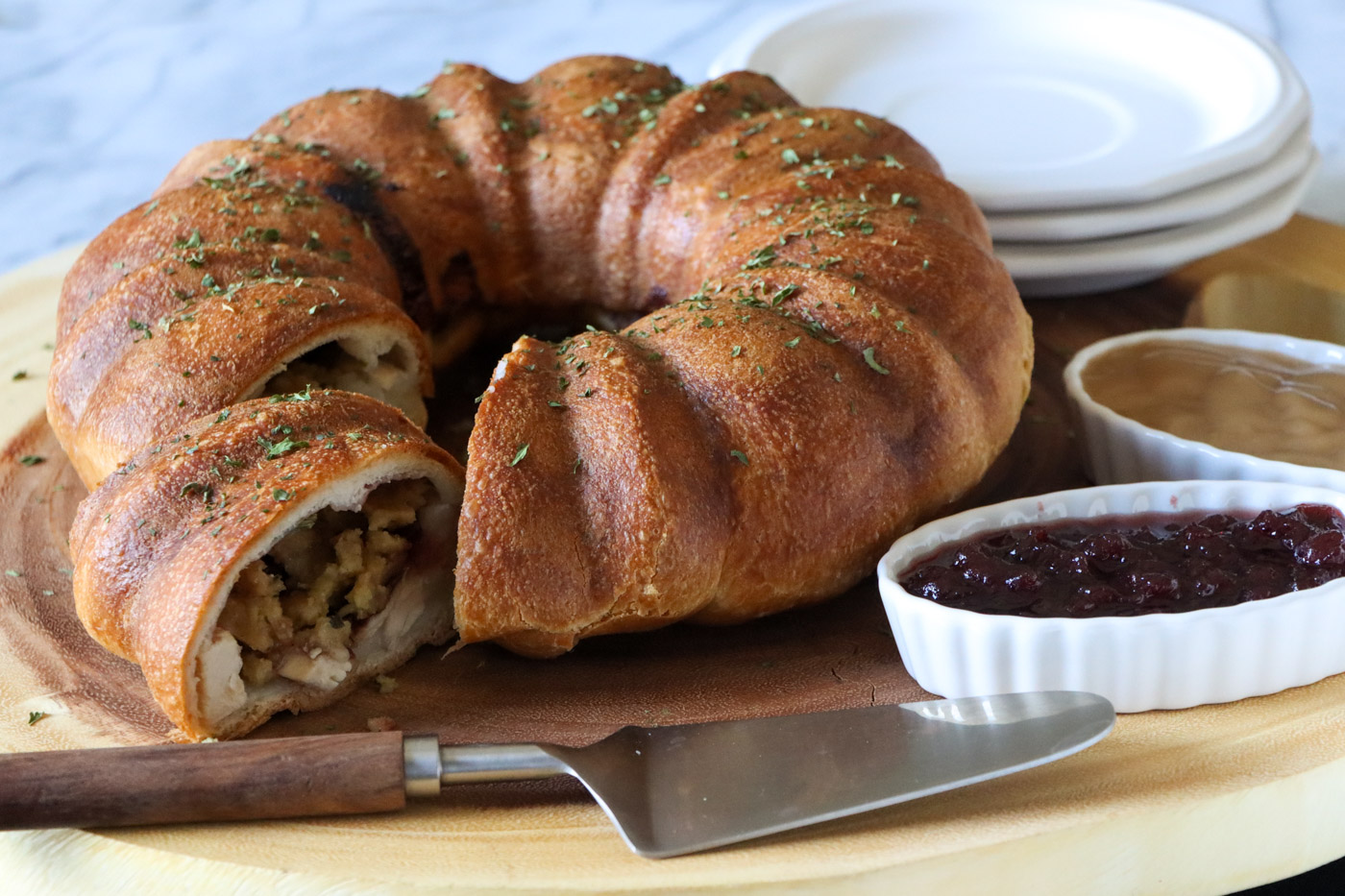 Thanksgiving Leftover Ring
This Thanksgiving Leftover Ring is the perfect way to upgrade your leftovers to a new family dinner you'll be craving year round.
Ingredients
10 Rhodes white dinner rolls, dough thawed to room temperature
1 1/2 cups (8 oz) sliced turkey
1 cup mashed potatoes
2 cups stuffing
1/2 cup (4 oz) cranberry sauce
Gravy for dipping
Instructions
Combine and roll out dough into an 18-inch circle. Poke a small hole in the middle of the dough. Spray a bundt pan with nonstick spray. Place the dough over the bundt pan with the hole over the center hole of the bundt pan.
Place the stuffing around the circle of dough, letting the weight stretch the dough slightly.
Layer the cranberry sauce over the stuffing. Layer the turkey then mashed potatoes.
Use the weight of the filling to help stretch the dough and lower it into the bunt pan.
Wrap the remaining outer edge dough over the top of the ingredients to enclose the fillings.
Bake at 350ºF for 40-50 minutes or until golden brown. Invert onto a serving plate once baked. Serve with gravy.