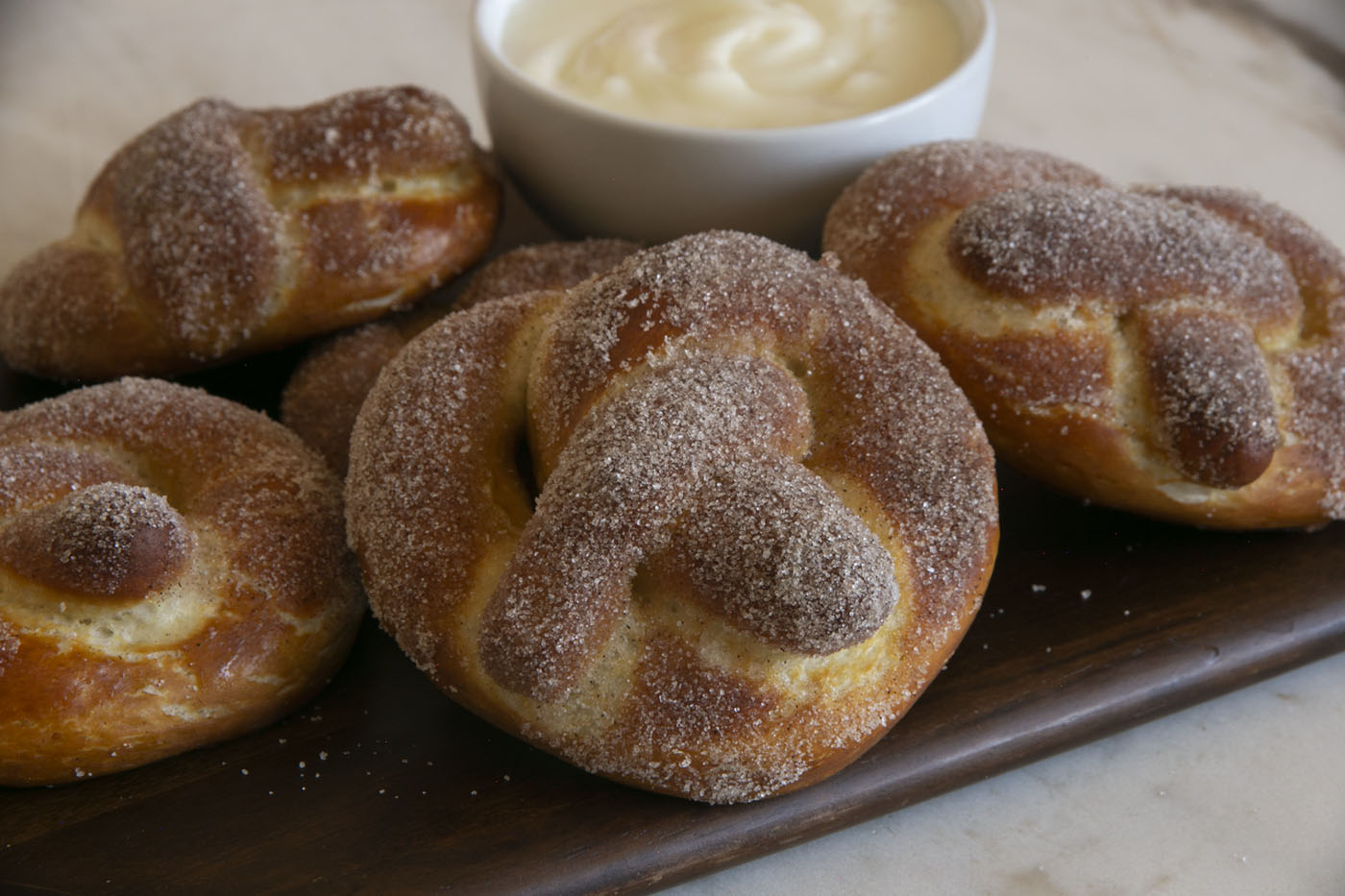 Sweet Pretzels

Sweet pretzels are a delicious snack or dessert.
Ingredients
12 Rhodes White Dinner Rolls, dough thawed to room temperature
1 Tbsp baking soda
1/4 cup sugar
2 tsp cinnamon
2 Tbsp butter, melted
Icing Ingredients
1 cup powdered sugar
1 Tbsp melted butter
2 Tbsp milk
1/2 tsp vanilla extract
Instructions
Roll out each roll into a 10-inch rope and form into a pretzel shape. Place all of the pretzels on a sprayed baking sheet and cover with plastic wrap. Let rise for 30-40 minutes.
In a wide saucepan bring 2-3 inches of water to a boil and add the baking soda. Reduce heat to a simmer. Simmer each pretzel in the water for 30 seconds per side and return to baking sheet with a slotted spoon or spatula to drain excess water.
Bake at 350ºF for 15-20 minutes or until golden brown. Combine cinnamon and sugar. Brush each pretzel with butter and then dip in cinnamon sugar. Combine all icing ingredients and drizzle or dip to serve.