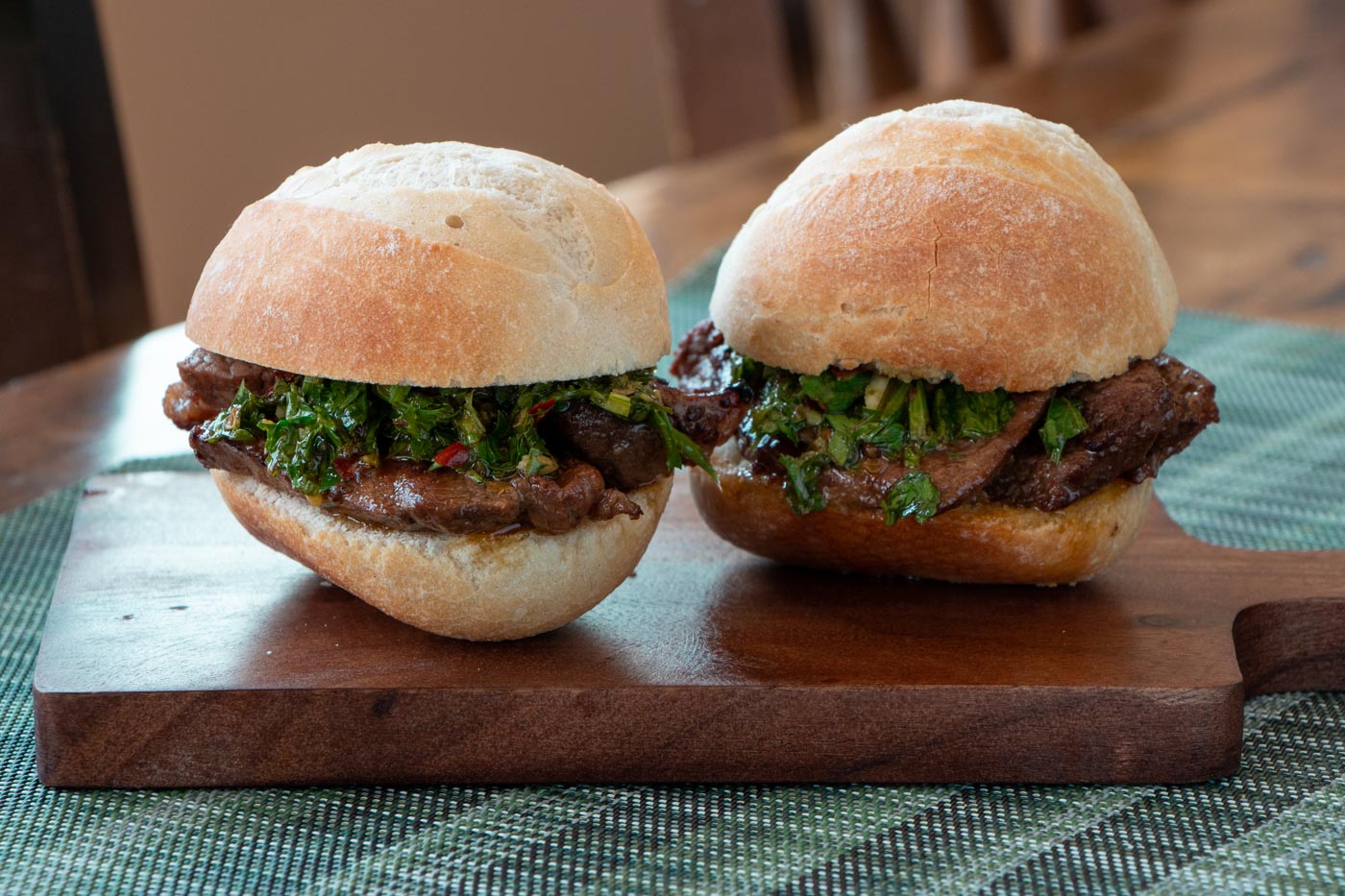 Steak and Chimichurri Sliders
Steak, chimichurri and a crisp Artisan French Roll make this sandwich a bold choice for dinner tonight.
Ingredients
6 Artisan French Rolls, or 6 Sourdough Rolls baked according to package instructions
12 oz. sirloin steak
1 large garlic clove, peeled and crushed
1 bay leaf
4 Tablespoons olive oil
2 Tablespoons balsamic vinegar
ground black pepper
Toppings
2 garlic cloves, chopped
1 Tablespoons dried oregano
1 Tablespoon crushed red pepper flakes
4 Tablespoons fresh parsley, chopped
5 Tablespoons oil
2 Tablespoons sherry or red wine vinegar
3 Tablespoons water
½ teaspoon salt
ground black pepper
Instructions
Slice steak into 1/2 inch slices.
In a bowl, combine garlic clove, bay leaf, oil, vinegar, and pepper. Stir to combine.
Place steak in the marinade and cover with plastic wrap. Refrigerate while preparing the Chimichurri.
Combine all the Chimichurri ingredients in a bowl.
Remove the steak from the marinade. Cook the steak on medium heat on a frying pan (oil is not necessary because the steak was marinated in oil). Cook each steak slice for 3-5 minutes on each side or until well browned. Remove from pan.
Slice each roll in half. Prepare each sandwich by stacking the steak on the bottom half of the roll, then Chimichurri. Top with the roll top.