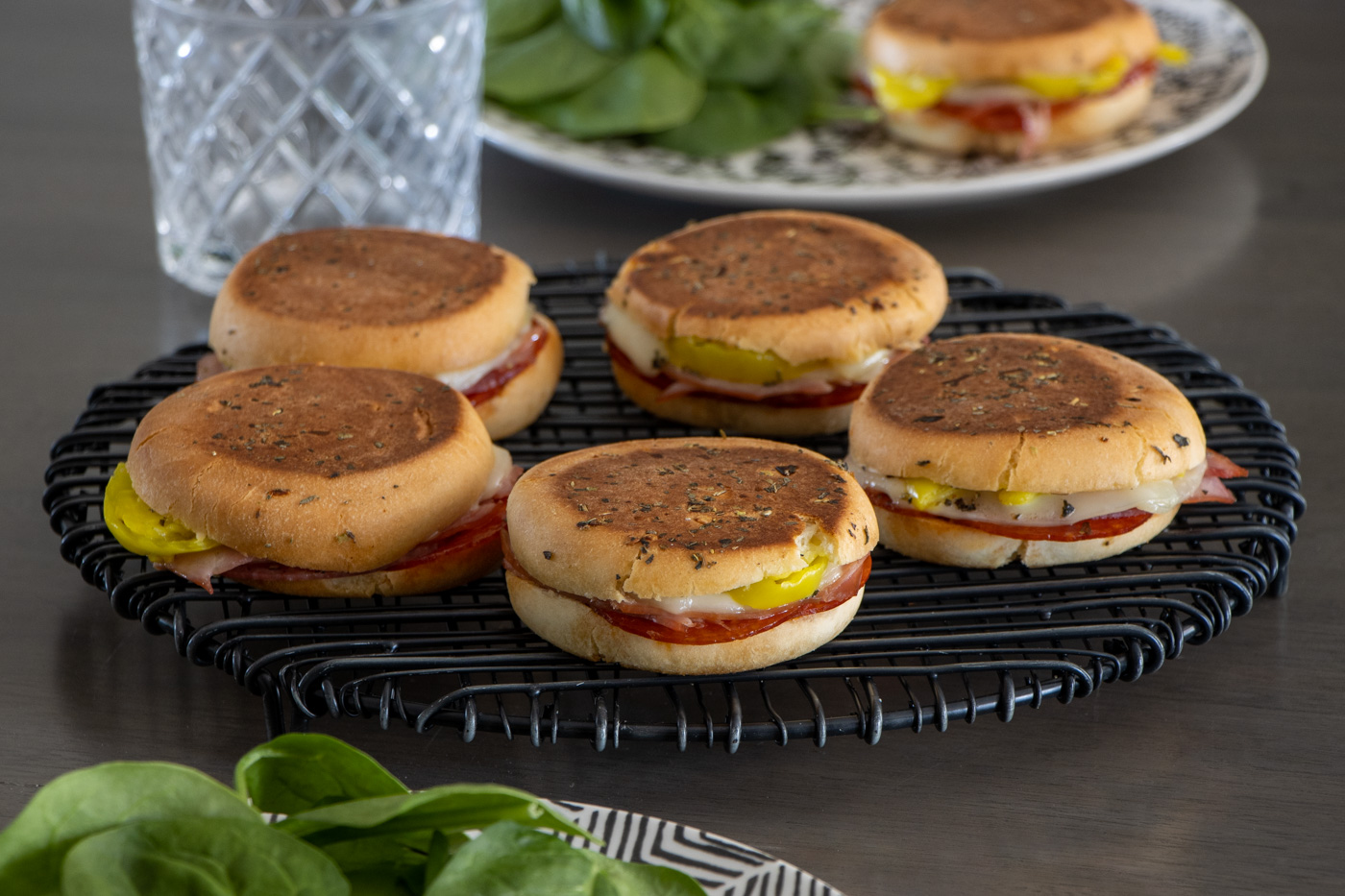 Hot Italian Sub Sliders
Mini Italian paninis are about to be your new go-to weeknight dinner! So flavorful and super simple to make!
Ingredients
6 Rhodes Soft White Rolls, thawed to room temperature
24 pieces of pepperoni
12 pieces of salami
6 slices of ham
6 slices of provolone
3/4 cup banana peppers
red chili flakes
2 teaspoons Italian seasoning
3 Tablespoons butter, melted
Instructions
Slice each roll in half. Layer on the bottom half of the roll: 4 slices of pepperoni, 2 slices of salami, 1 slice of ham, provolone, and 1/8 cup banana peppers. Top with the top of the roll.
Repeat step 1 with remaining ingredients.
Mix together melted butter, Italian seasoning, and chili flakes. Brush both the top of each sandwich and the bottom of each sandwich with the butter mixture.
Place a frying pan on the stove and set it to medium heat. Place each sandwich down on the frying pan and use another heavy pan to weigh down all the sandwiches. Cook for 3-5 minutes or until the bottom side is golden brown. Flip over each sandwich and weigh down the sandwiches again for another 3-5 minutes. Or you can cook them in a panini press.
Serve warm.