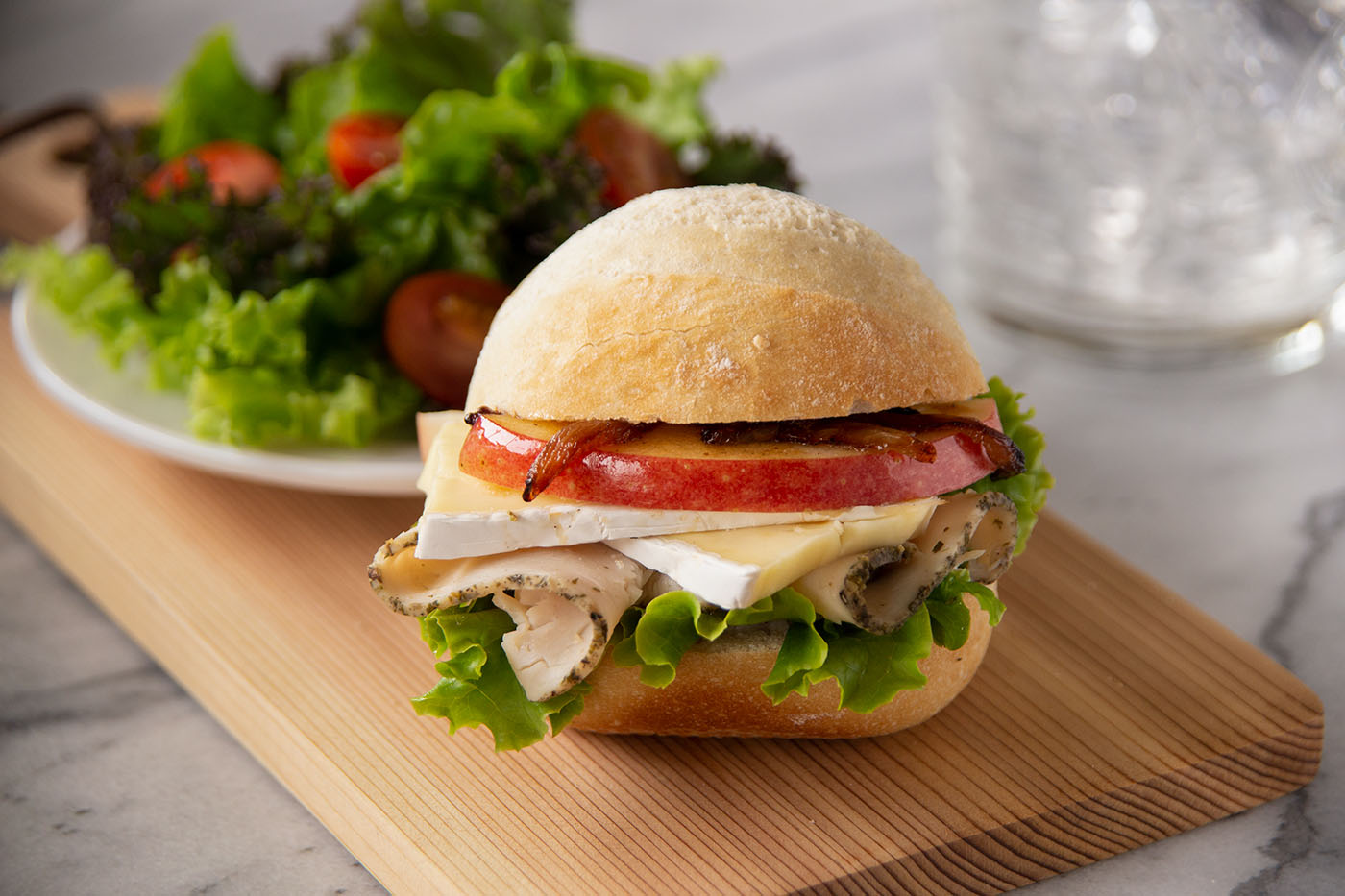 Turkey, Apple and Brie Sandwich
Ingredients
8 oz Turkey, sliced
1 apple, thinly sliced
6 oz Brie, sliced
1 small Onion, thinly sliced
1 Tbsp olive oil
Lettuce
Mayonnaise
Instructions
Bake rolls according to package instructions.
Add oil to large fry pan and heat on medium high until oil is shimmering. Add onion slices and stir to coat with oil. Spread onions out evenly over the pan and let cook, reducing heat to medium or medium low. After 10 minutes, add salt over onions. Continue to cook for 20 minutes or until onions turn brown and caramelize.
Slice rolls in half and spread with mayonnaise. Assemble sandwiches; layering lettuce, turkey, brie, apple and caramelized onions.