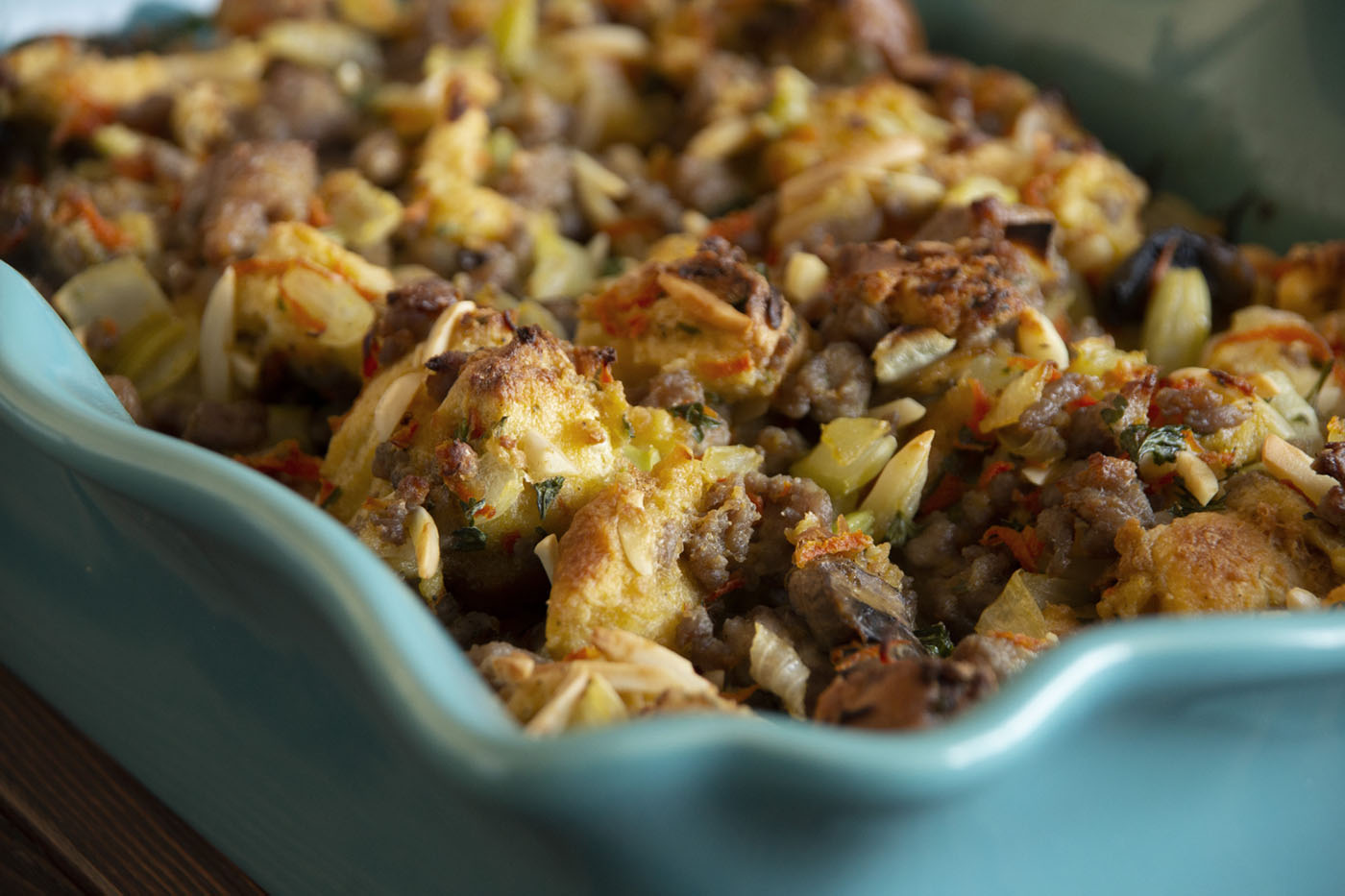 Savory Sausage Stuffing
Tired of the same old stuffing? Try this delicious version for your holiday get-togethers.
Ingredients
1 Loaf Rhodes White Bread Dough or 12 Dinner Rolls, baked and cubed
1 pound ground sausage
1 medium yellow onion, chopped
2-3 celery ribs, chopped
1 cup sliced fresh mushrooms
1 cup grated carrots
1/2 cup slivered almonds, toasted
1/2 cup chicken broth
1/4 cup butter, melted
1/4 cup minced fresh parsley
1 egg, beaten
2 teaspoons rubbed sage
1/4 teaspoon salt
1/4 teaspoon pepper
Instructions
Place cubed bread in a large bowl. Brown sausage over medium heat until no longer pink. Add onion, celery, mushrooms and carrots and cook an additional 5 minutes. Add sausage mixture to bread cubes and toss to mix. Add all remaining ingredients and toss until well blended.
Place in a sprayed 2 quart baking dish. Cover with foil and bake at 350°F 30 minutes. Uncover and bake an additional 10-15 minutes or until nicely browned.
Baking Notes
For a better texture: Toast the bread cubes in an oven set at 350ºF for 10-15 minutes or until golden brown.