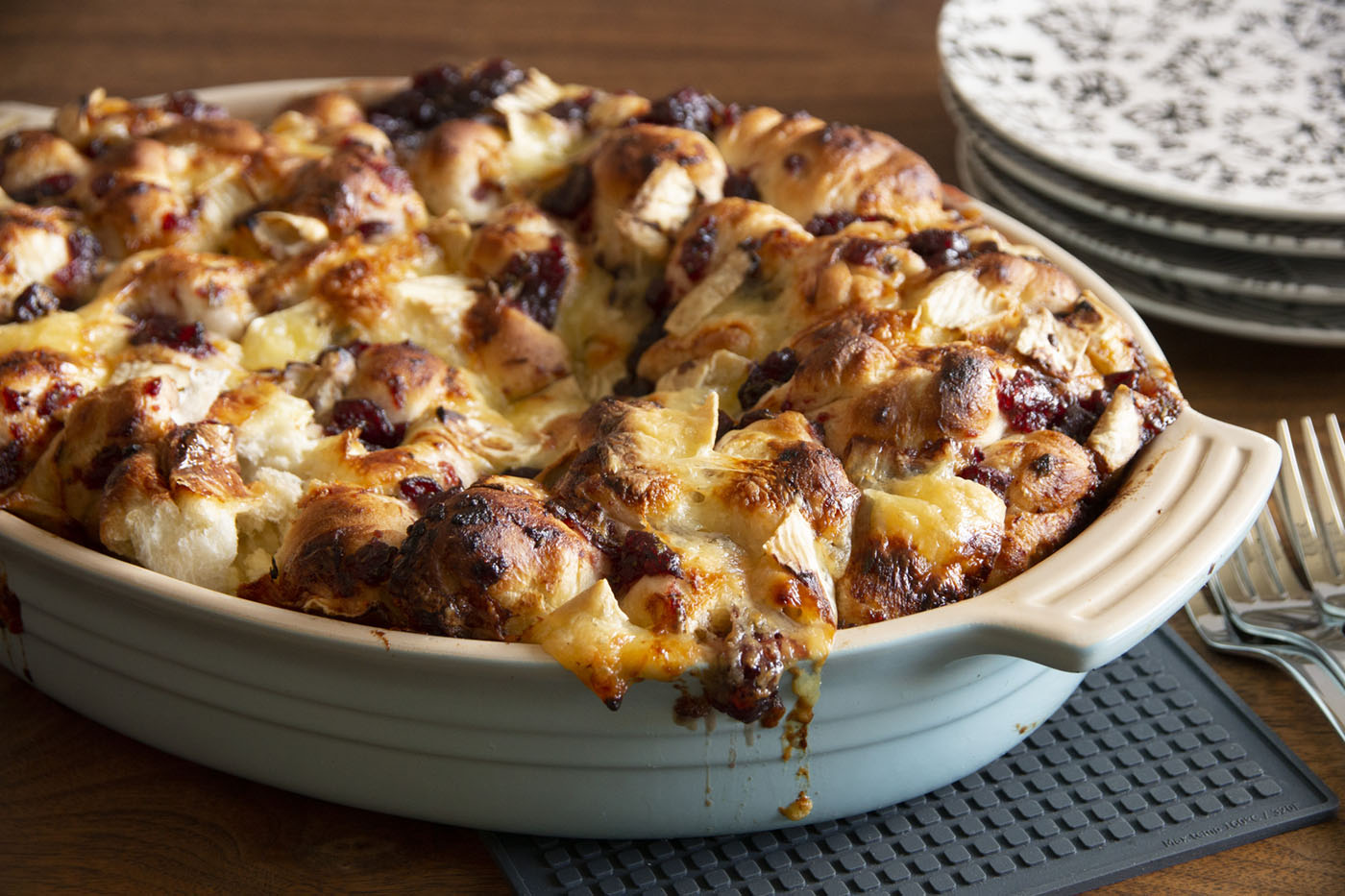 Cranberry Brie Pull-Apart
Sweet and savory flavors make a perfect paring and can be the right start to your holiday party.
Ingredients
24 Rhodes Dinner Rolls, dough thawed to room temperature
24oz brie cheese, cut into 1/2 inch cubes
14 ounce can whole berry cranberry sauce
1 teaspoon fresh thyme, chopped
1 teaspoon fresh rosemary, chopped
2 teaspoons salt, or to taste
Instructions
Cut rolls in half and flatten each half.
Wrap each half around 1 brie cube and completely enclose.
Combine thyme, salt, and rosemary and stir into cranberry sauce. Heavily spray 9X13-inch pan with non-stick spray. Dribble a few small spoonfuls of the sauce in the bottom of a the baking dish and layer all of the wrapped brie cubes evenly in the bottom of the pan. Sprinkle remaining brie over the wrapped brie cubes and cover with the remaining cranberry sauce. Cover with non-stick sprayed plastic wrap and let rise for 30 minutes at room temperature.
Remove wrap and bake at 350°F 45-55 minutes. Serve warm.