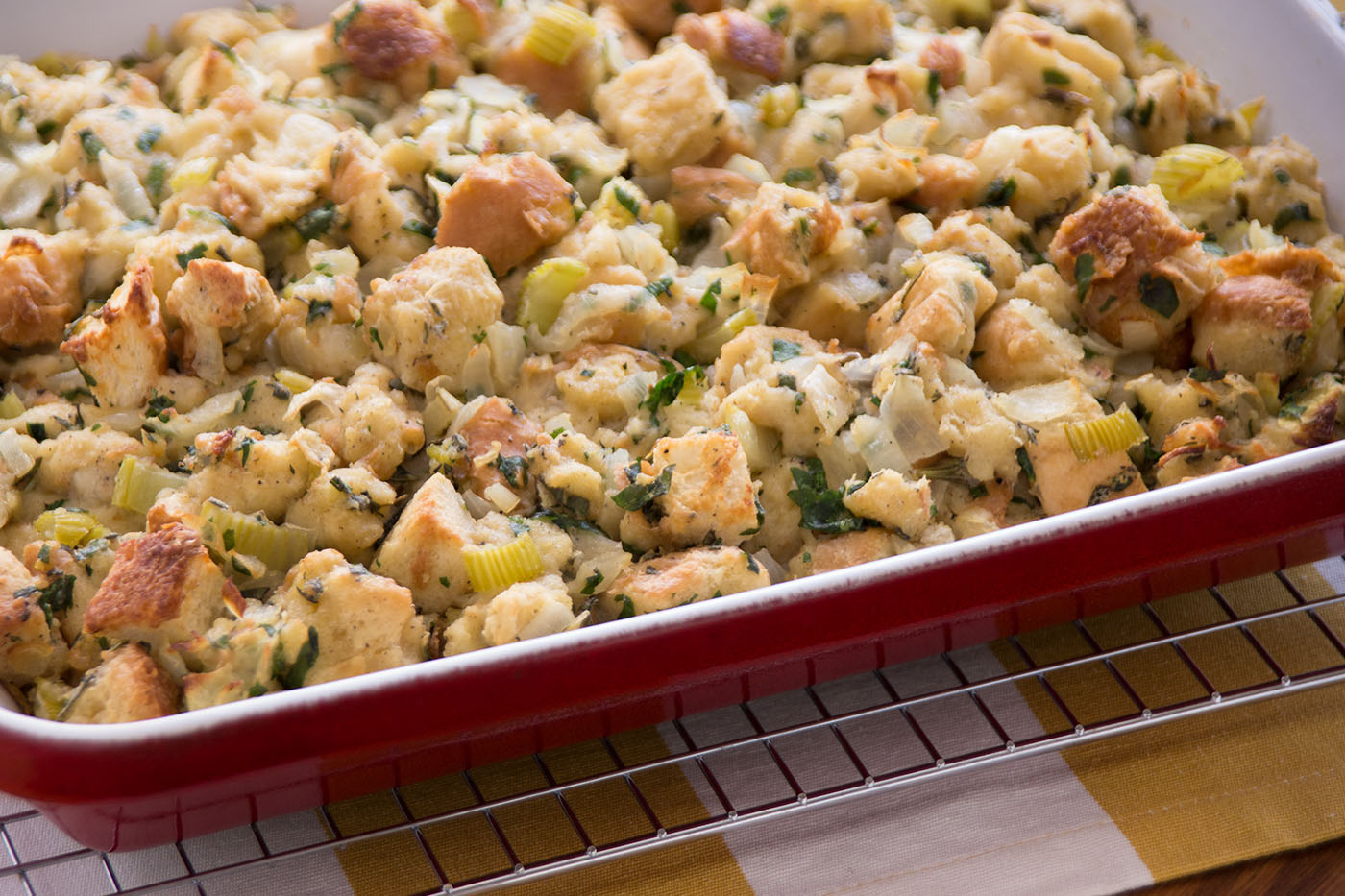 Traditional Stuffing
This is a delicious Traditional Stuffing that will complement any meal perfectly.
Ingredients
1 Loaf Rhodes Bread Dough or 12 Rhodes Yeast Dinner Rolls, baked and cut into 1 inch pieces (about 10 cups)
3/4 cup butter
2 1/2 cups chopped onion
1 1/2 cups chopped celery
1/2 cup chopped parsley
2 tablespoons chopped fresh sage
1 tablespoon chopped fresh rosemary
1 tablespoon chopped fresh thyme
2 teaspoons salt
1 teaspoon pepper
1 1/2 cups chicken broth
2 eggs
Instructions
Arrange bread cubes on baking sheets. Bake at 250 degrees F about 60 minutes. Remove from oven and let cool.
Melt butter in skillet and add onions and celery and saute until soft, about 10 minutes. In a large bowl, toss sauted vegetables with bread cubes. Add parsley, sage, rosemary, thyme, salt and pepper and toss again.
In a small bowl, whisk together chicken broth and eggs. Add to the bread cube mixture and toss until well combined. Place in a sprayed 9×13 inch baking pan and cover with foil. Bake at 350 degrees F 30 minutes. Remove foil and bake another 20 minutes or until crispy on top.