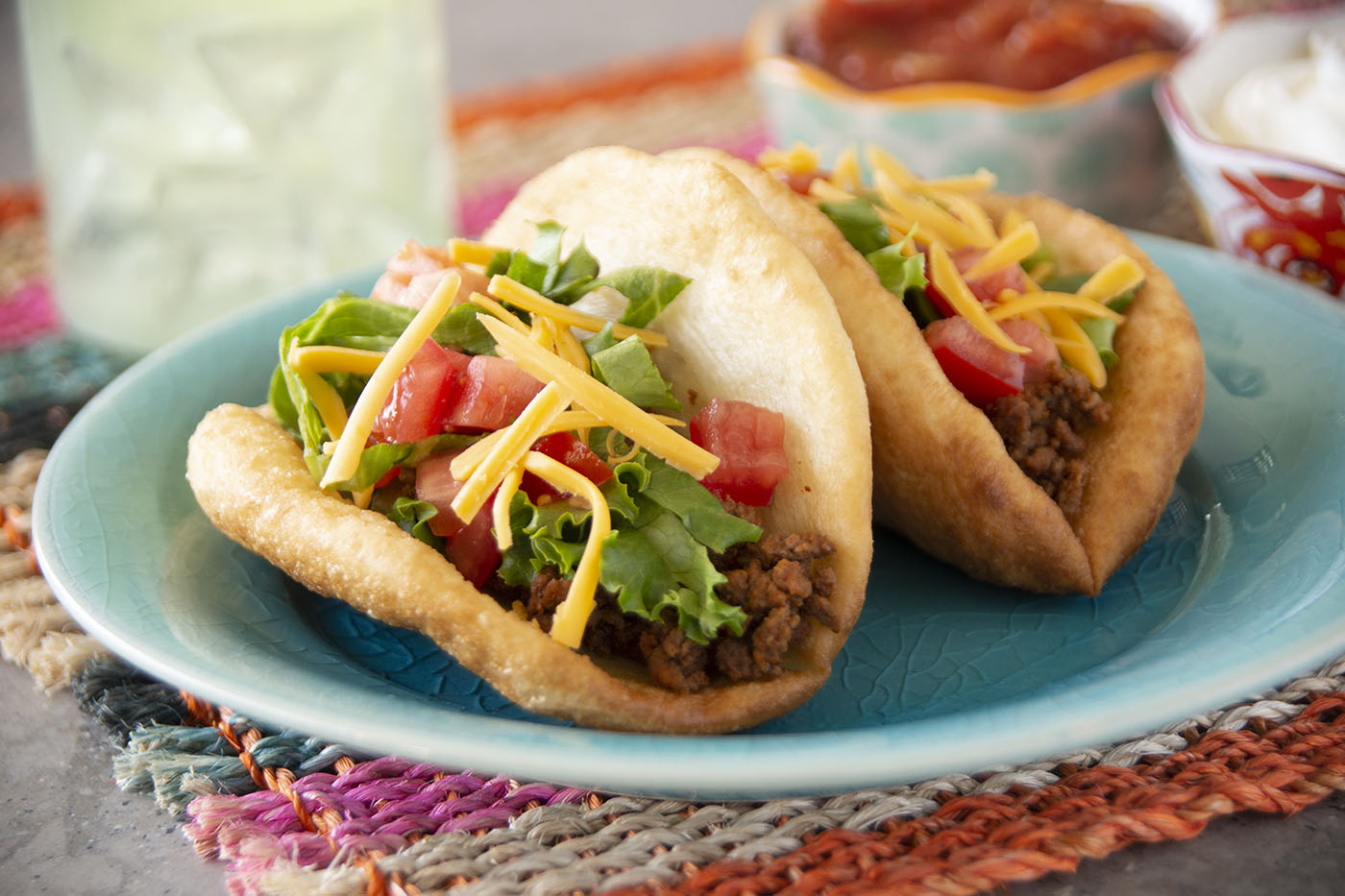 Puffy Tacos
A classic taco with a new exciting puffy twist!
Ingredients:
Canola Oil for frying
6 Rhodes Bake-N-Serv Dinner Rolls, thawed to room temperature
1 pound lean ground beef
3/4 cup shredded cheddar cheese
Taco Seasonings
1 large tomato, chopped
Lettuce
Instructions
Pour oil 2 to 3-inches deep into a small saucepan or an electric frying pan, and heat to medium-high setting or 375 degrees F.
Flatten each roll into a 4-inch circle. Fry dough on each side until golden brown (about 15 seconds each side). Remove and drain on paper towel, as you remove from the oil carefully fold into a taco shell.
Brown ground beef and add taco seasoning according to seasoning package. Fill the taco shell with cooked hamburger meat and top with your favorite taco fillings such as cheese, lettuce, tomato, salsa or sour cream.