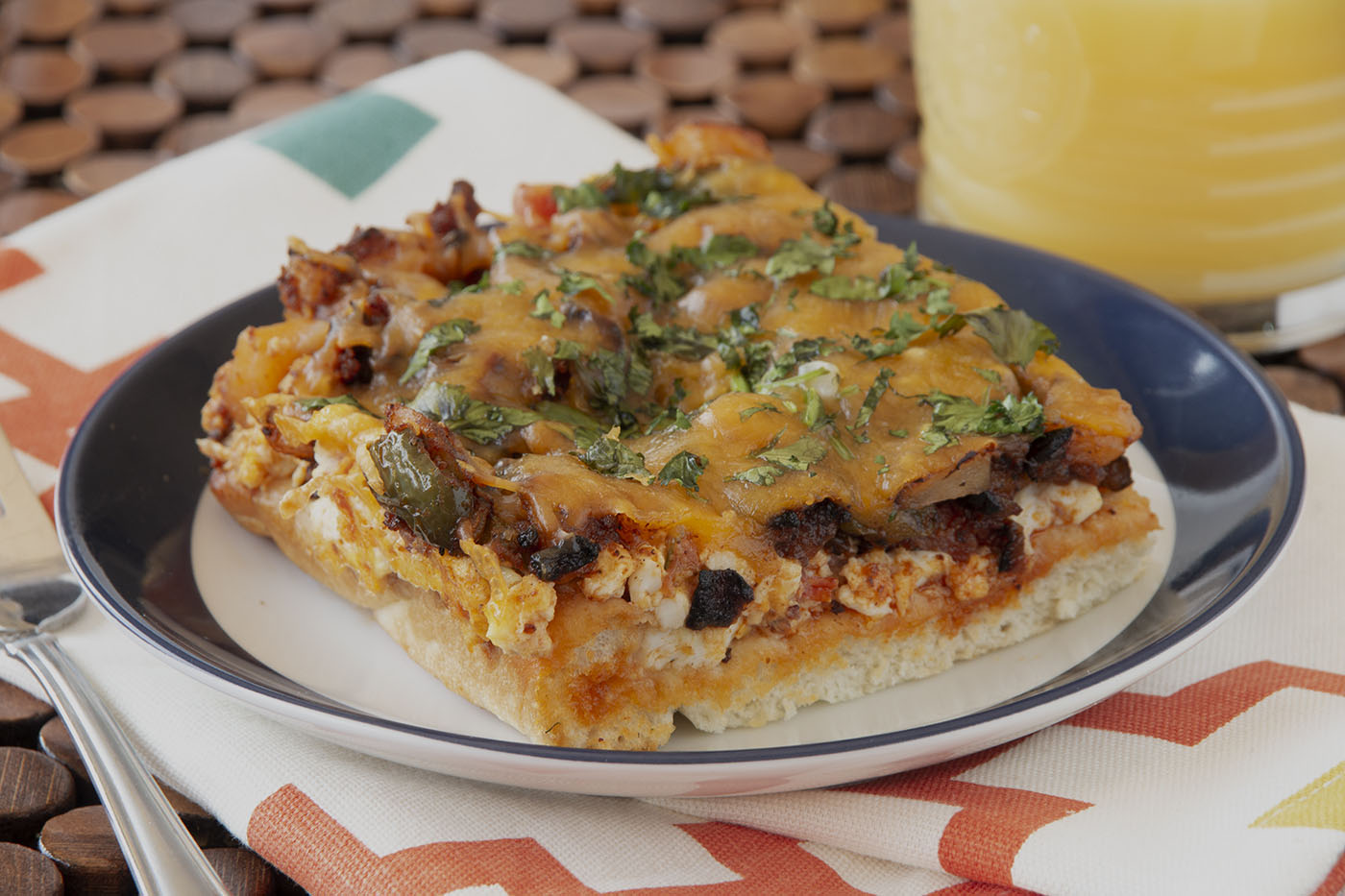 Southwestern Breakfast Casserole
A breakfast casserole with a Southwestern flare. Perfect for your weekend brunch with friends and family.
Ingredients
9 Rhodes Dinner Rolls, dough thawed
8 eggs
10 oz can tomatoes and green chilies
3 Tablespoons oil
1 pkg chorizo
1/2 yellow onion, diced
3 Serrano peppers, seeded and diced
2 cups cubed potatoes
1 cup cheddar cheese, shredded
1/4 cup chopped cilantro
Instructions
Spray counter lightly with non-stick cooking spray. Combine rolls together and roll into a 10×14-inch rectangle.
Place in a sprayed 9×13-inch pan and cover with sprayed plastic wrap. Let rise 30 minutes.
Remove wrap and poke with fork several times to prevent bubbles from forming. Bake at 350ºF for 12 minutes.
While crust is baking, saute onion in the oil until translucent. Then add Serranos peppers. Once onion begins to brown, add in the potatoes and sauté for 5 minutes. Add the chorizo and cook until browned and well incorporated.
In a separate pan, scramble eggs with the tomatoes and green chiles until set but not fully cooked through.
Once the baked crust is out of the oven spread the eggs evenly across the crust. Then layer the chorizo and potato mixture over the eggs. Top with cheddar cheese and cilantro. Bake again at 350ºF for 10 minutes.