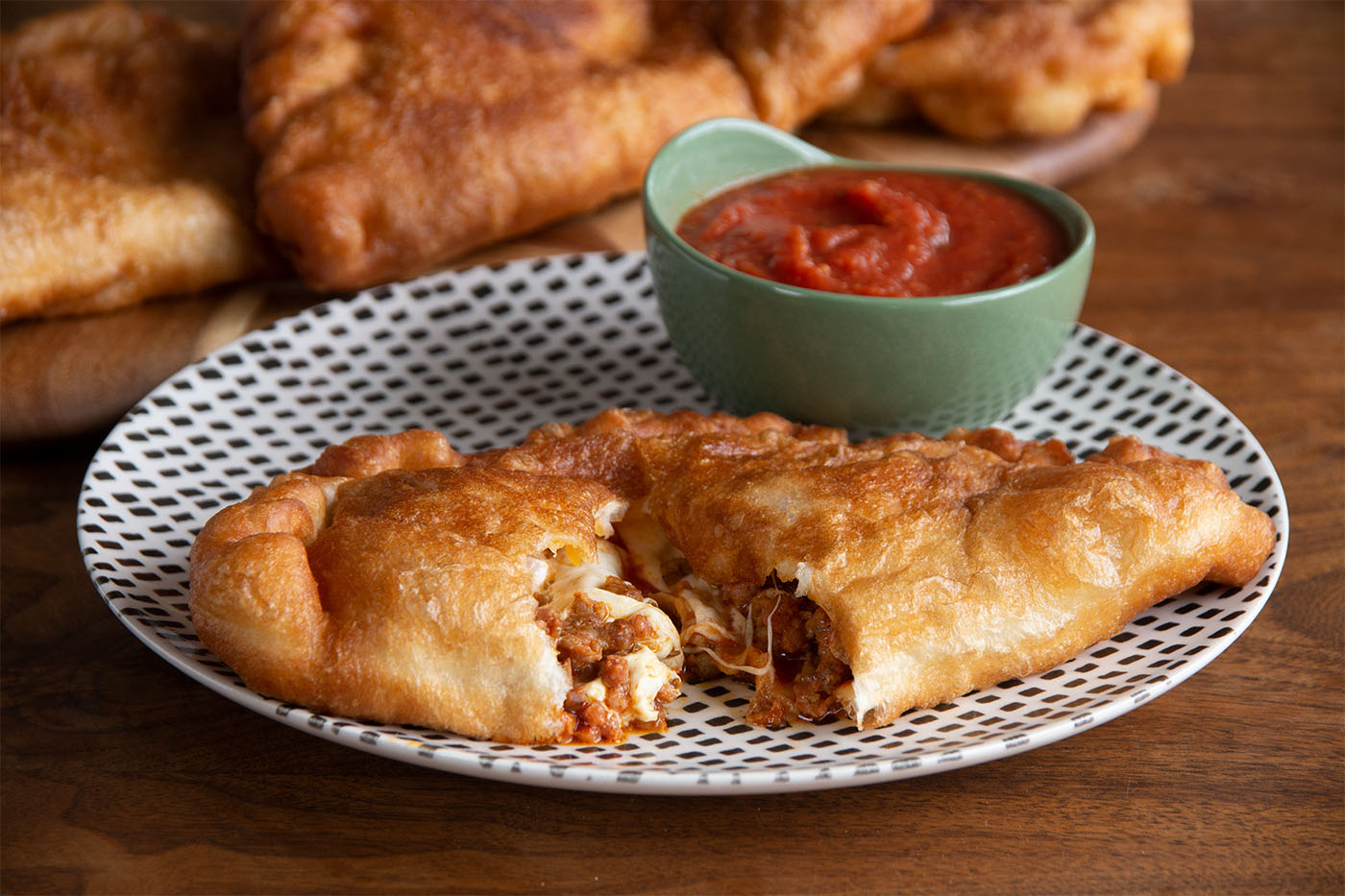 Panzerotti
Sausage and fresh mozzarella taste just like Italy in this classic fried calzone.
Ingredients
12 Rhodes White Dinner Rolls, thawed to room temperature
12 large slices fresh mozzarella
1/2 pound Italian sausage, browned
Marinara sauce, for dipping
oil, for frying
salt and pepper, to taste
Instructions
Combine 2 rolls together and roll out into a 9-inch circle on a sprayed surface.
Place two pieces of mozzarella on half of the circle leaving a clean edge. Cover cheese with sausage. Top with salt and pepper.
Fold the other half of the dough over the filled half and use a fork to press edges together to seal. Fold the sealed edges 1/4-inch at a time to be sure the edges stay sealed.
Heat oil to 350ºF. Fry each panzerotti in hot oil for 5-7 minutes on each side or until golden brown. Remove from oil and drain on a cooling rack with paper towels underneath. Serve warm with marinara sauce.