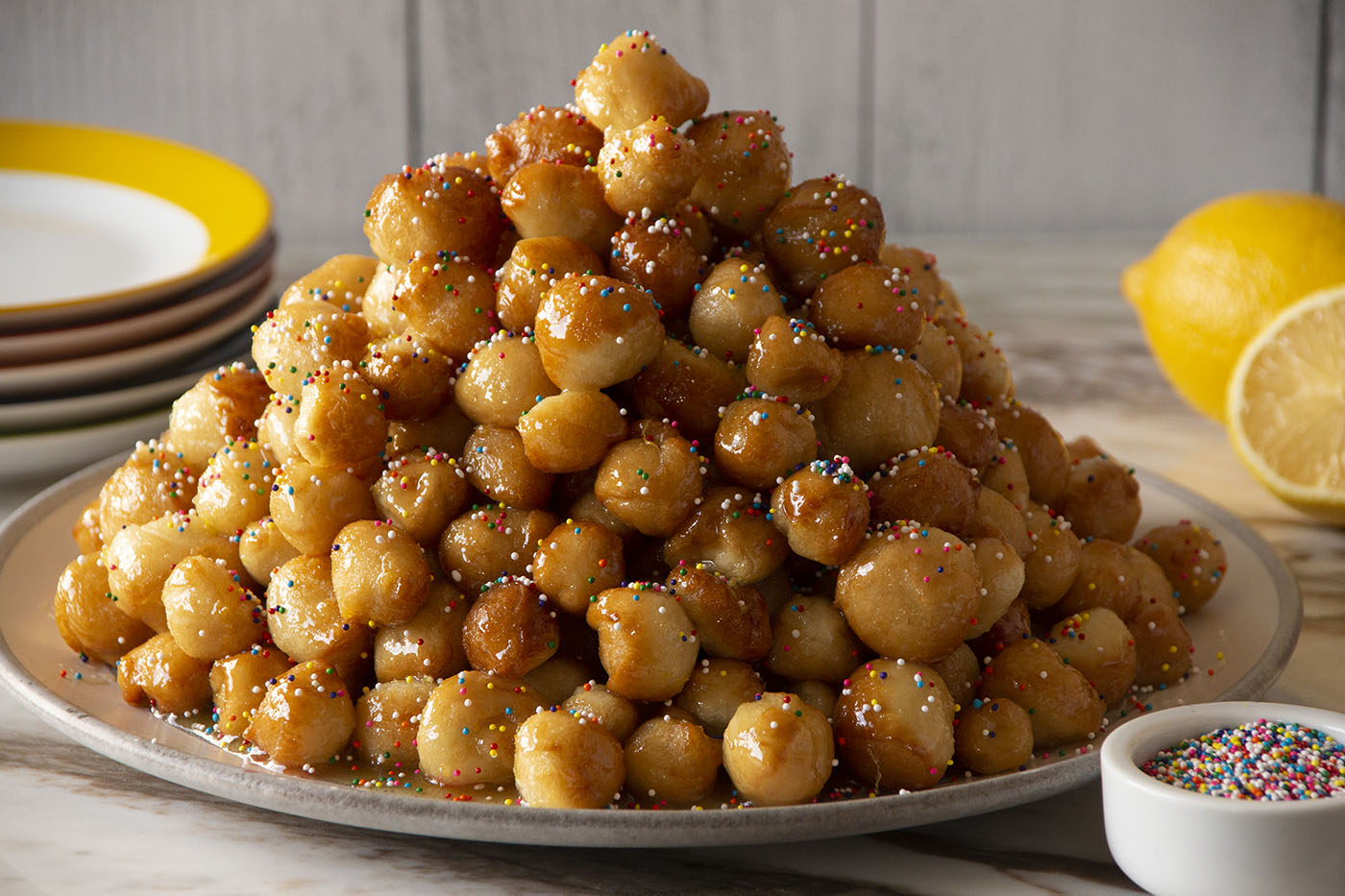 Struffoli
Spice up your next get together by adding this classic Italian dessert. Struffoli is bite size fried dough that is coated in a lemon honey glaze and topped with festive sprinkles.
Ingredients
24 Rhodes yeast Dinner rolls, dough thawed
Zest of one lemon
Juice of half a lemon
1 cup honey
1/2 cup sugar
Vegetable oil for frying
Decorator sprinkles
Instructions
Cut the Dinner Rolls into eight to sixteen pieces. Then roll the pieces to form into small balls.
Fry the balls of dough in oil on medium low heat for about one minute, or until baked inside. Then place the balls onto a baking sheet covered in paper towels to let drain.
Combine the lemon zest, lemon juice, sugar and honey in a pan and heat until the mixture is runny and the sugar is well blended. Remove from heat and pour the balls of dough into the sauce pan then gently stir until they are all evenly coated.
Arrange covered dough balls in a cone or bundt shape and top with decorative sprinkles.