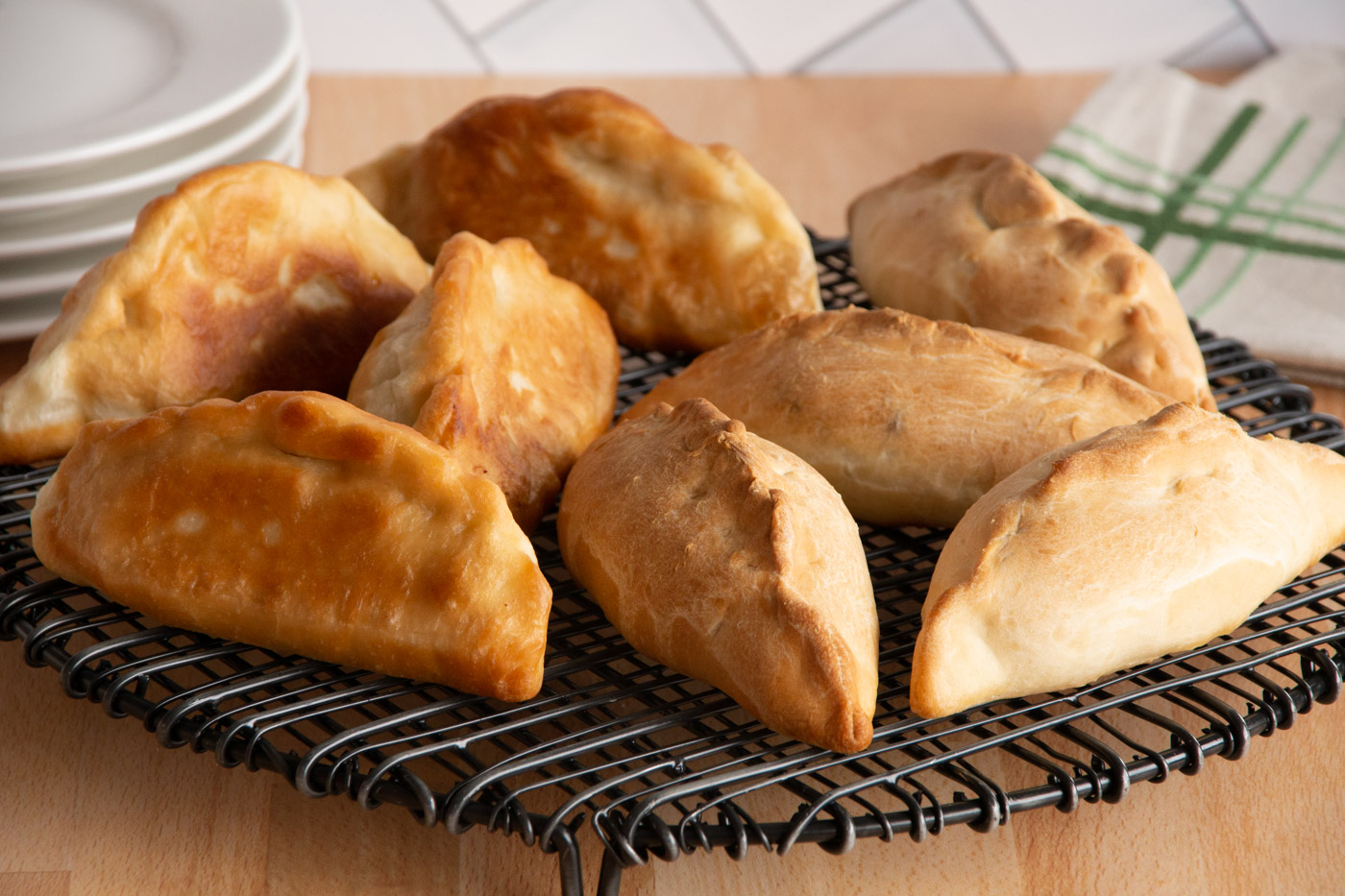 Pirozhki
Baked or fried, Pirozhki are a popular street food in Russia. With a variety of fillings there is sure to be one to hit the spot in your home tonight!
How to Make a Pirozhki
Make egg, potato, apple or beef filling according to instructions below. Then roll out one roll to a 5-inch circle and place 2 Tablespoons of filling in the center of the dough. Pull the dough over the filling, pinching two opposite edges together tightly, to seal in the filling; it should look like a dumpling.
Cooking Methods
Frying
Heat oil at 350º and fry each Pirozhki for 3-5 minutes on both sides or until golden brown. Remove from oil and let drain on a cooling rack over paper towels.
Baking
Place on a sprayed baking sheet and brush each Pirozhki with oil. Bake at 350ºF for 20-25 minutes.
Air Fryer
Spray basket with nonstick spray. Brush each Pirozhki with oil. Set temperature to 325ºF and timer for 10 minutes. Air fry until golden brown.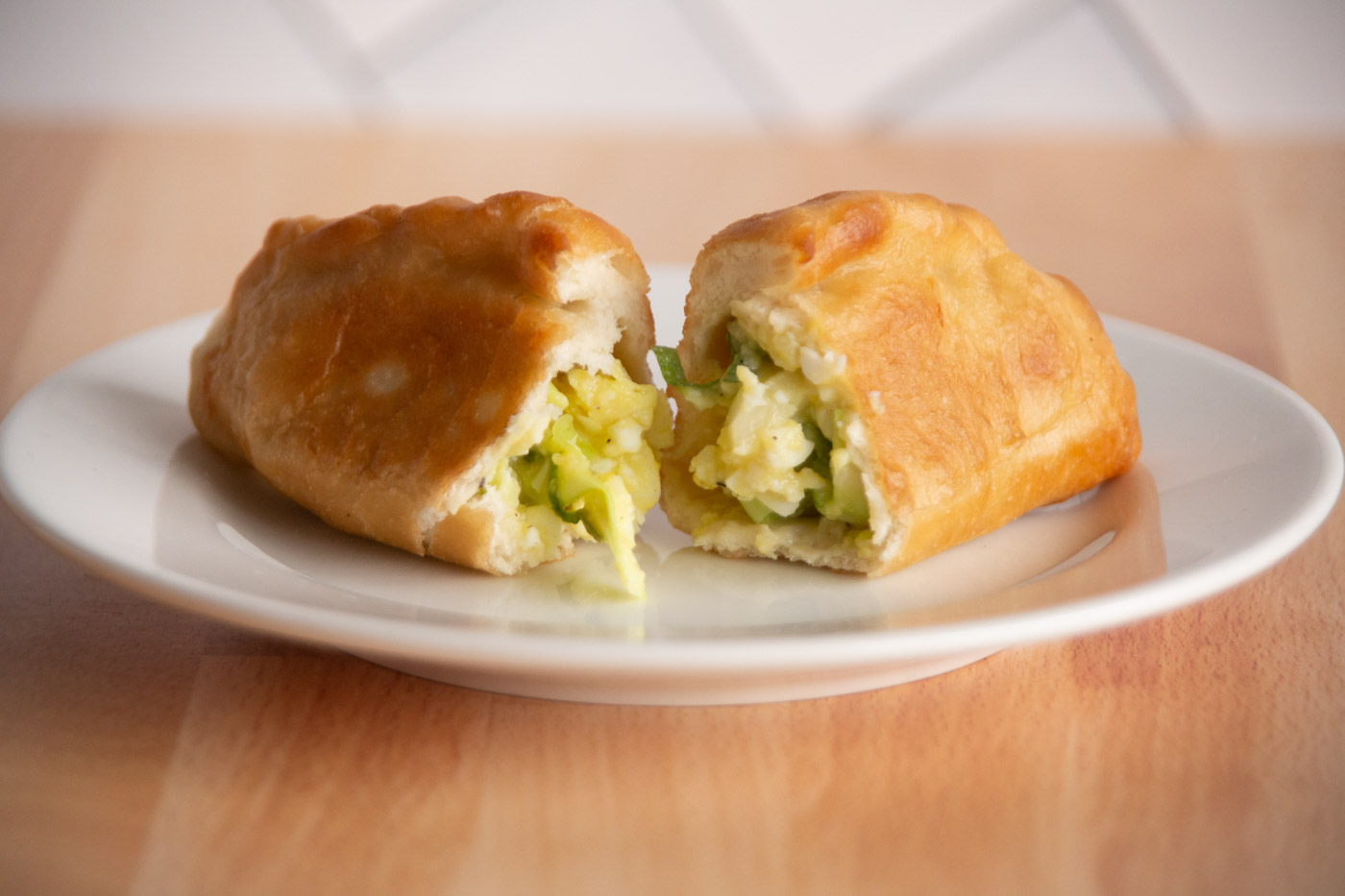 Egg Filling
4 hard boiled eggs, peeled
1 Tbsp butter, melted
2 green onions, chopped
1/2 cup green cabbage, chopped
salt and pepper, to taste
Instructions
Mash up eggs in a large bowl. Season with salt and pepper and add in melted butter along with cabbage and green onion.
(makes 12 Pirozhki)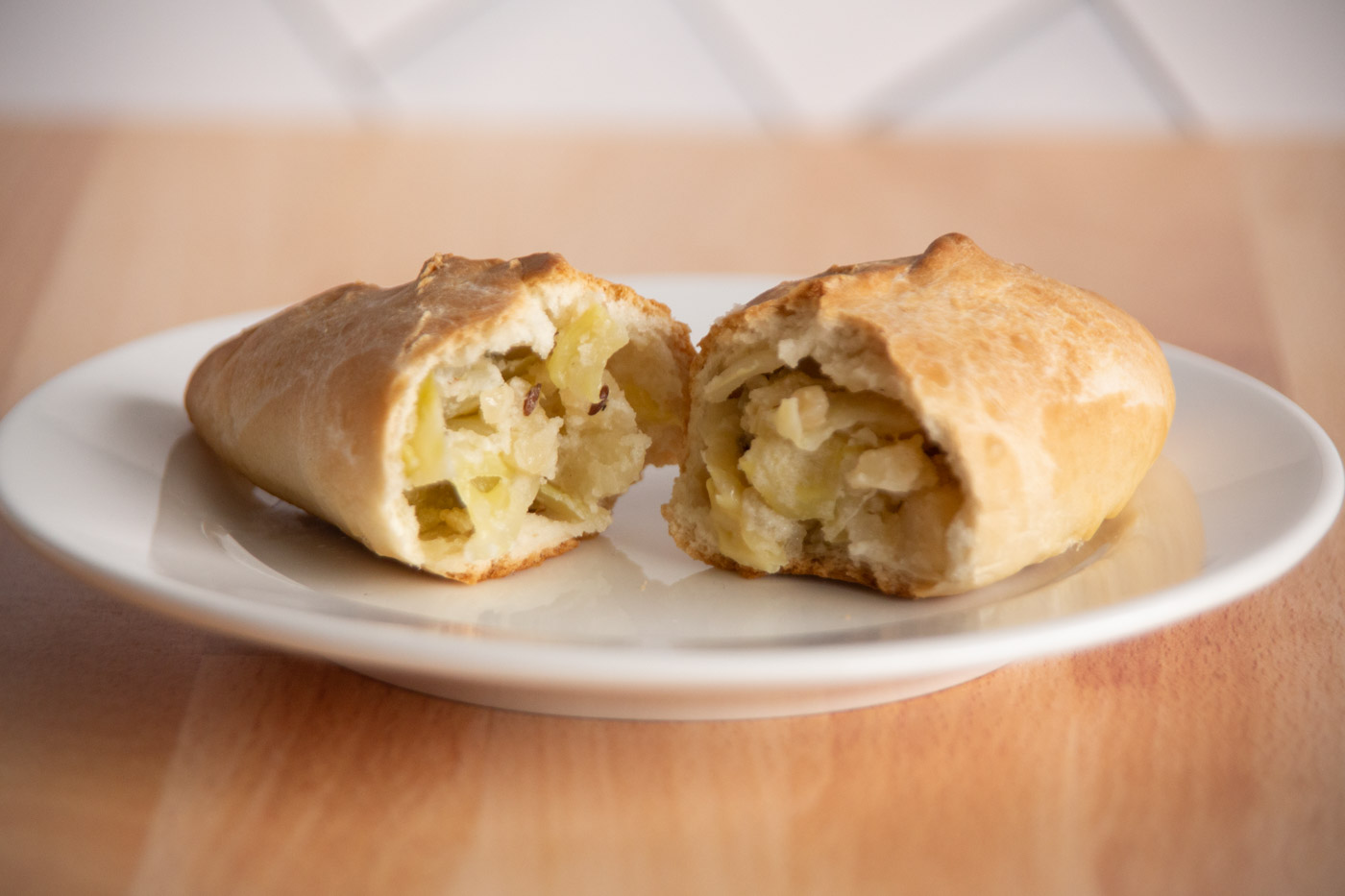 Potato Filling
1 medium size potato, peeled and boiled until soft
1 1/2 cups cabbage
1 yellow onion, diced small
1 tsp caraway seeds
2 Tbsp sour cream
salt and pepper, to taste
Instructions
Mash up potatoes in a large bowl with a fork and add in 1 Tablespoon of butter and mix until combined.
Separately, in a large skillet with a lid, melt the remaining butter along with the oil on medium heat. Sauté the onions and caraway seeds until golden in color. Add in the cabbage and stir. Cover the skillet using the lid and let the cabbage wilt for about five minutes on medium heat. Remove from heat and combine with the potato mixture along with adding in the sour cream. Season with salt and pepper.
(makes 12 Pirozhki)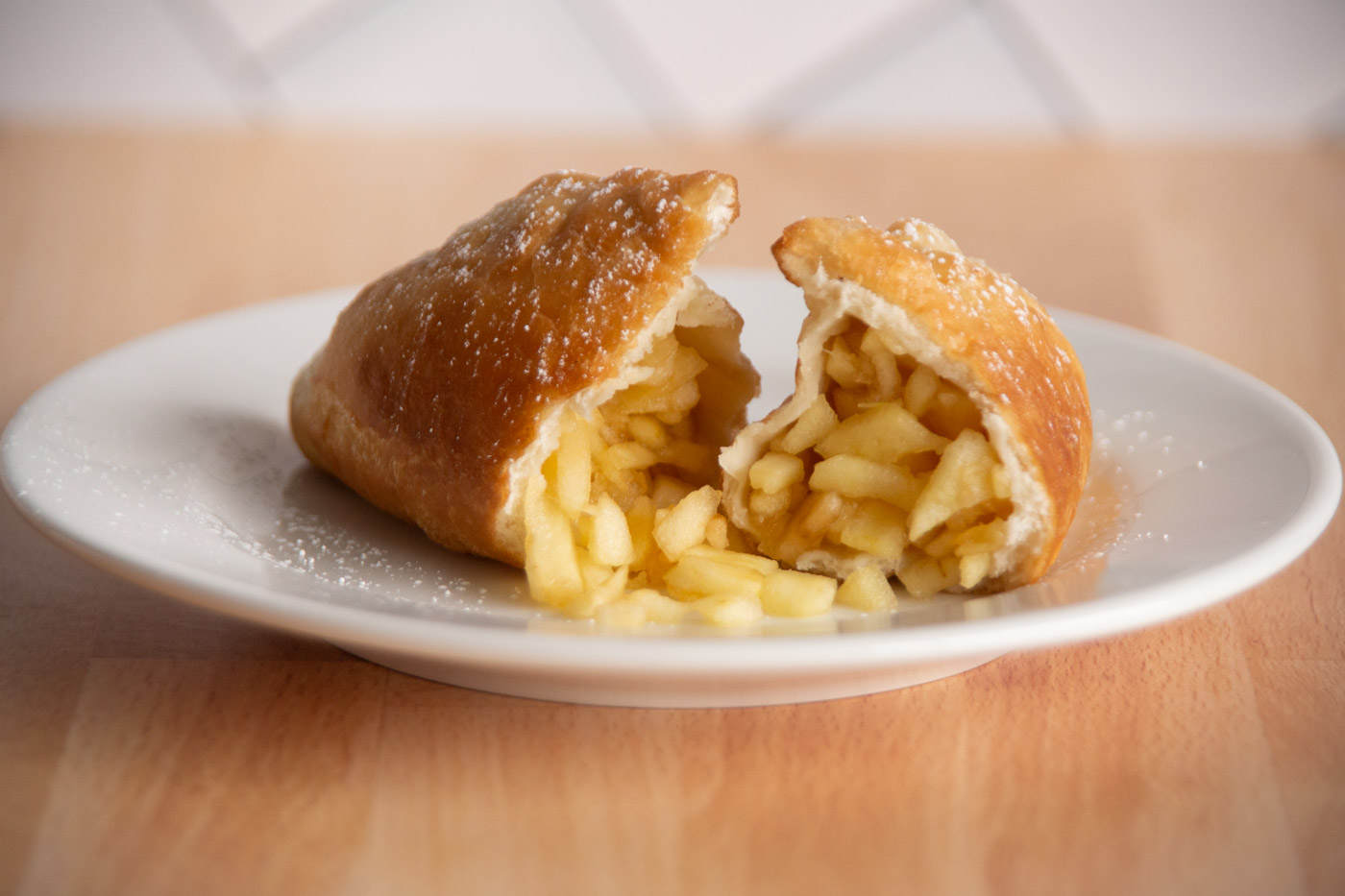 Apple Filling
2 apples, peeled and diced small
1/4 cup sugar
Instructions
Combine the apples and sugar.
(makes 12 Pirozhki)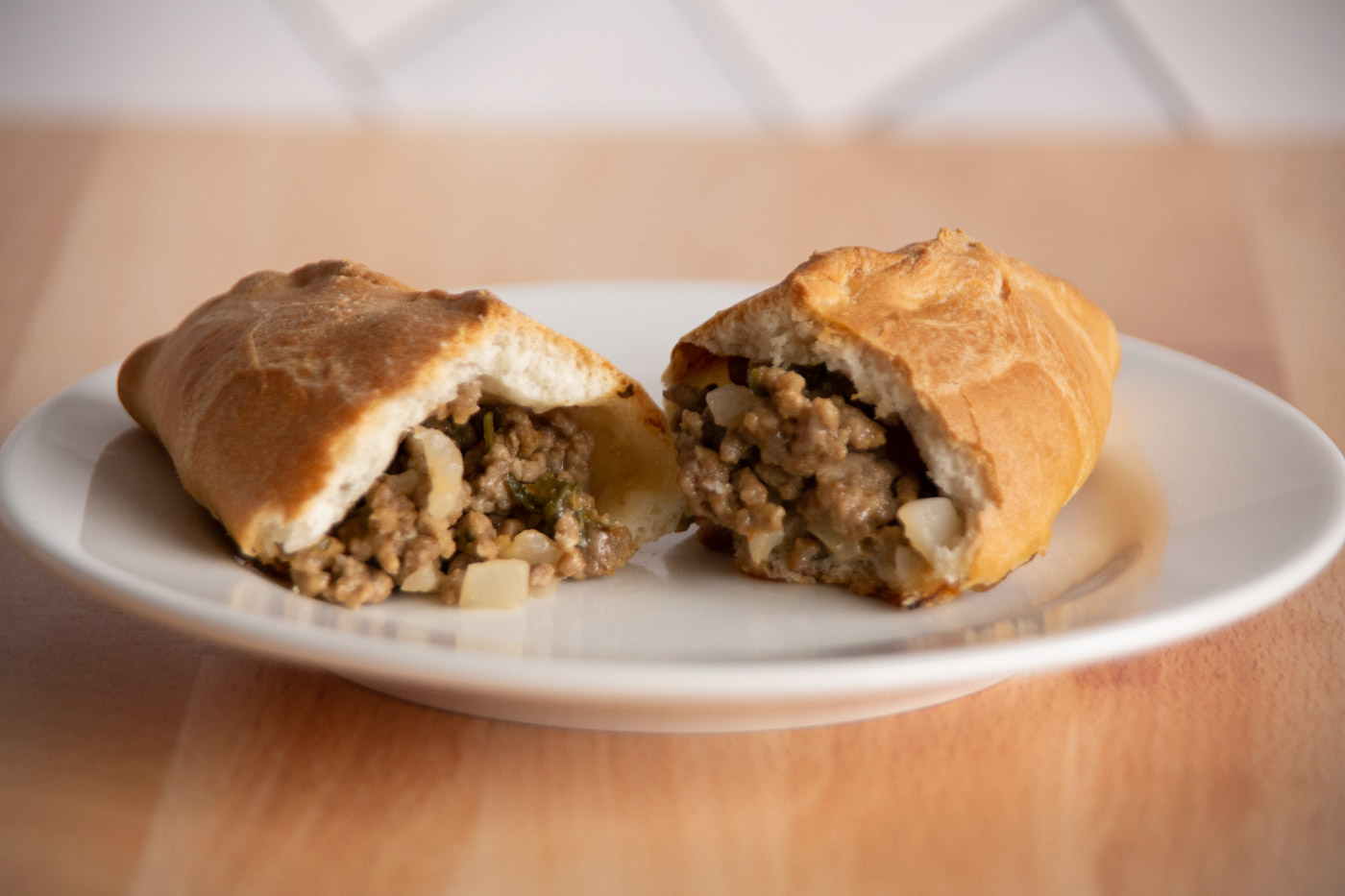 Beef Filling
1 lb ground beef
1 yellow onion, diced
1 cup fresh parsley, chopped
salt and pepper, to taste
Instructions
Sauté onion with beef in a large skillet on medium heat until beef is browned through. Add in parsley and stir for another 3 minutes. Season with salt and pepper.
(makes 12 Pirozhki)