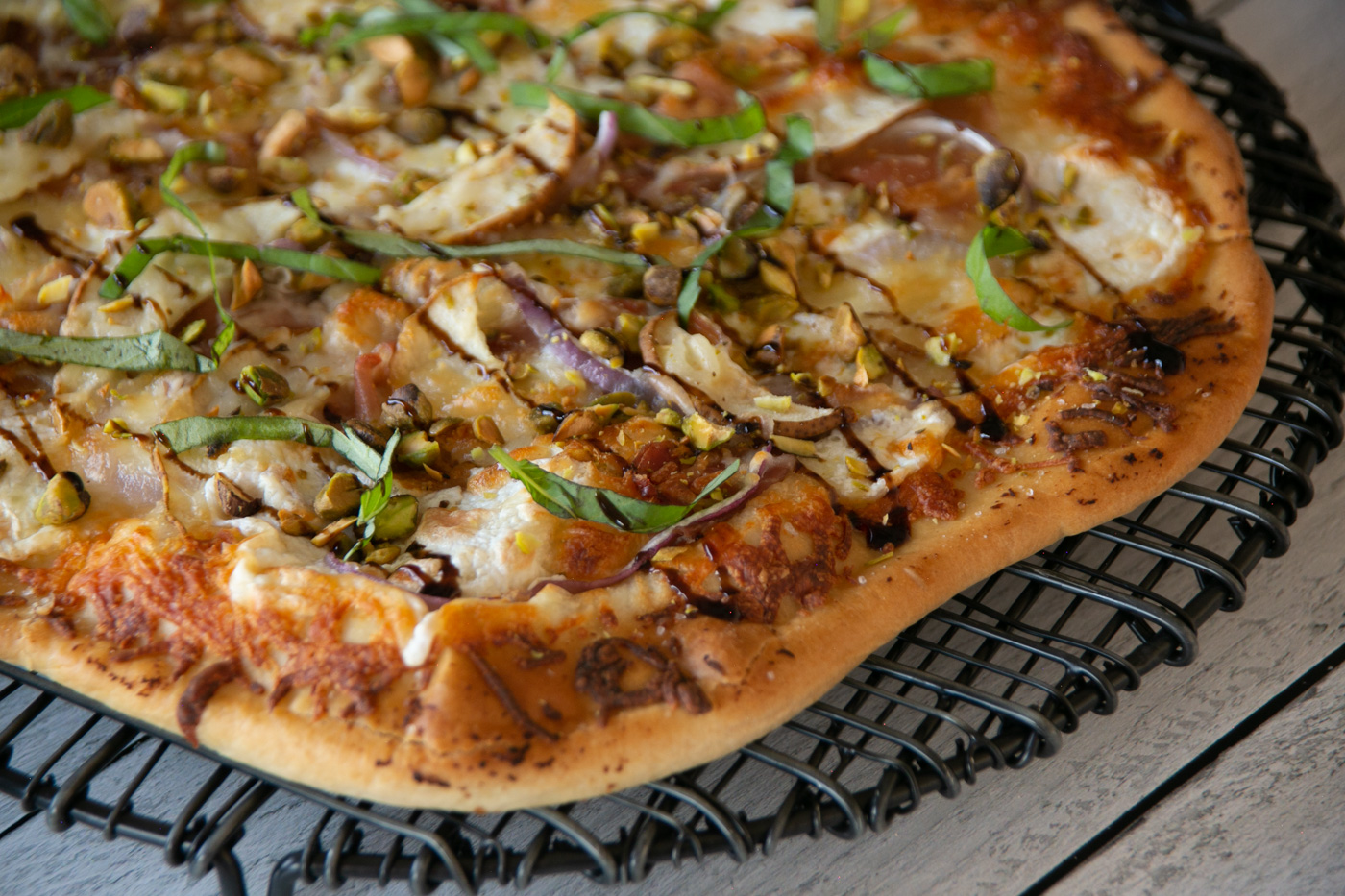 Prosciutto and Pear Flatbread
Sweet and salty, this tasty flatbread is sure to please!
Ingredients
9 Rhodes White Dinner Rolls, thawed to room temperature
2 tsp garlic, crushed
1 Tablespoon olive oil
1 cup Italian mixed cheese, shredded
2 ounces fresh mozzarella
2 ounces prosciutto
1/2 pear, sliced
1/8 cup pistachio, chopped
1/8 cup red onion, thinly sliced
4-5 fresh basil leaves, chopped
Balsamic glaze
Instructions
Combine rolls. Roll out on the sprayed surface to a 15×9 inch rectangle. Place on a sprayed baking sheet and cover with sprayed plastic wrap, let rise for 30 minutes.
Remove plastic wrap and poke crust with fork. Bake at 400ºF for 10 minutes.
Remove from oven. Rub garlic and olive oil on the crust. Sprinkle Italian cheese across the crust and then evenly distribute fresh mozzarella. Place the Prosciutto, pear, and onion on top of the cheese.
Bake at 400ºF for 5-10 minutes or until the crust is browned and the cheese is melted. Remove from oven and top with basil, pistachios, and balsamic glaze. Serve hot.