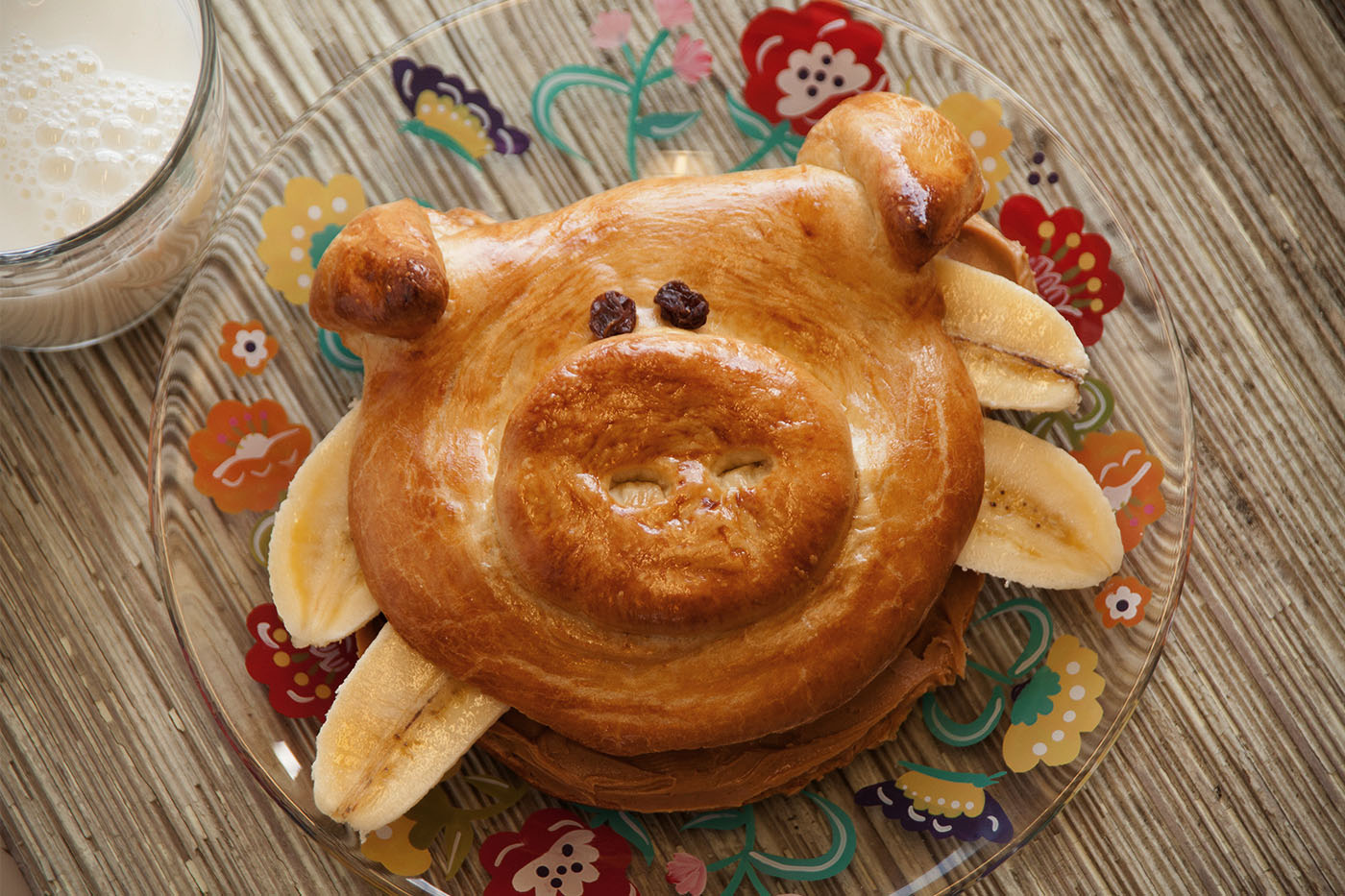 PB and Banana Piggy Sandwich
This is a fun sandwich for the kids to help make. Fill it with their favorite fillings.
Ingredients
Rhodes Dinner Rolls, dough thawed but still cold
1 egg, beaten
raisins
peanut butter
banana
Instructions
Combine 2 rolls and flatten into a 5-inch oval. Place on a sprayed baking sheet.
Cut another roll in half. Flatten one of the halves into a 2 1/2-inch circle for the nose. Use a straw to make nostrils (enlarge holes because they will shrink). Place nose on the face.
Flatten the last half into a 3 1/2 x 2-inch rectangle. Cut the rectangle in half diagonally making 2 triangles. Place triangles at the top of the face and fold the points over to make the ears. Press raisins into the face for eyes.
Brush everything with beaten egg.
Repeat to make as many sandwiches as desired. Allow to rise 15 minutes.
Bake at 350 degrees F 15-20 minutes or until golden brown. Cool, slice and fill with peanut butter and banana.