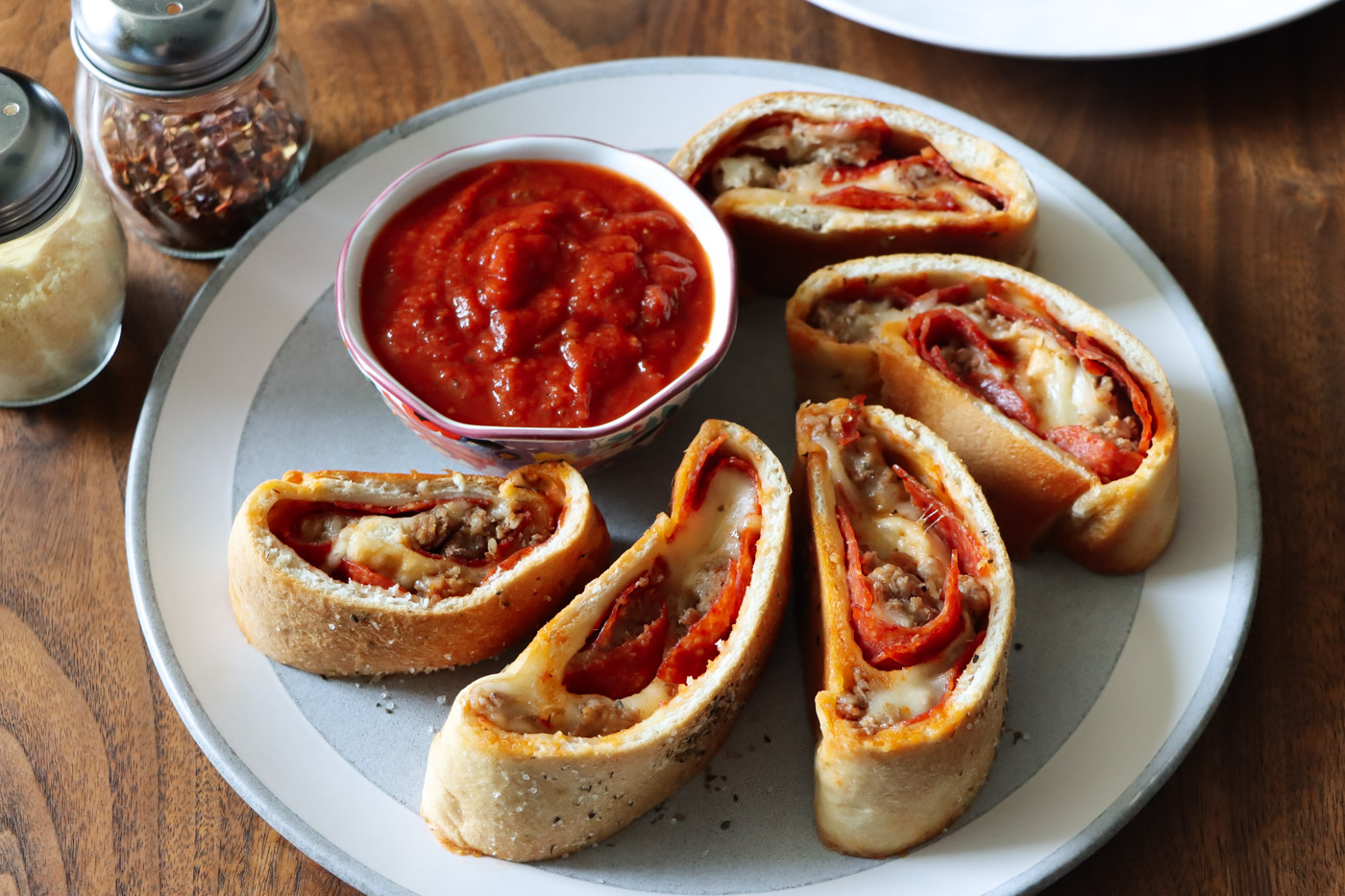 Pizza Stromboli
Filled with pepperoni, sausage and cheese, this stromboli will bake up to be a family favorite.
Ingredients
10 Rhodes White Dinner Rolls or 7 Texas Rolls, thawed to room temperature
2 Tbsp marinara sauce
50 slices pepperoni
1/2 lb sausage, cooked
2 cups mozzarella, shredded
1 Tbsp butter, melted
1/4 cup parmesan
2 tsp Italian seasoning
Instructions
On a sprayed surface, combine roll dough and roll it out to a 10×12-inch rectangle.
Spread marinara sauce on the dough, leaving a 1-inch clean edge on one of the 12-inch sides. Layer the pepperoni and sausage over the marinara. Top the fillings with the mozzarella.
Starting on the 12-inch end, roll up the dough jelly-roll style, towards the clean edge. Using the clean edge of the dough, pinch to seal.
Place the Stromboli sealed side down on a sprayed baking sheet. Brush with melted butter and sprinkle with parmesan and Italian seasoning. Bake at 350ºF for 20-25 minutes. Slice to serve.