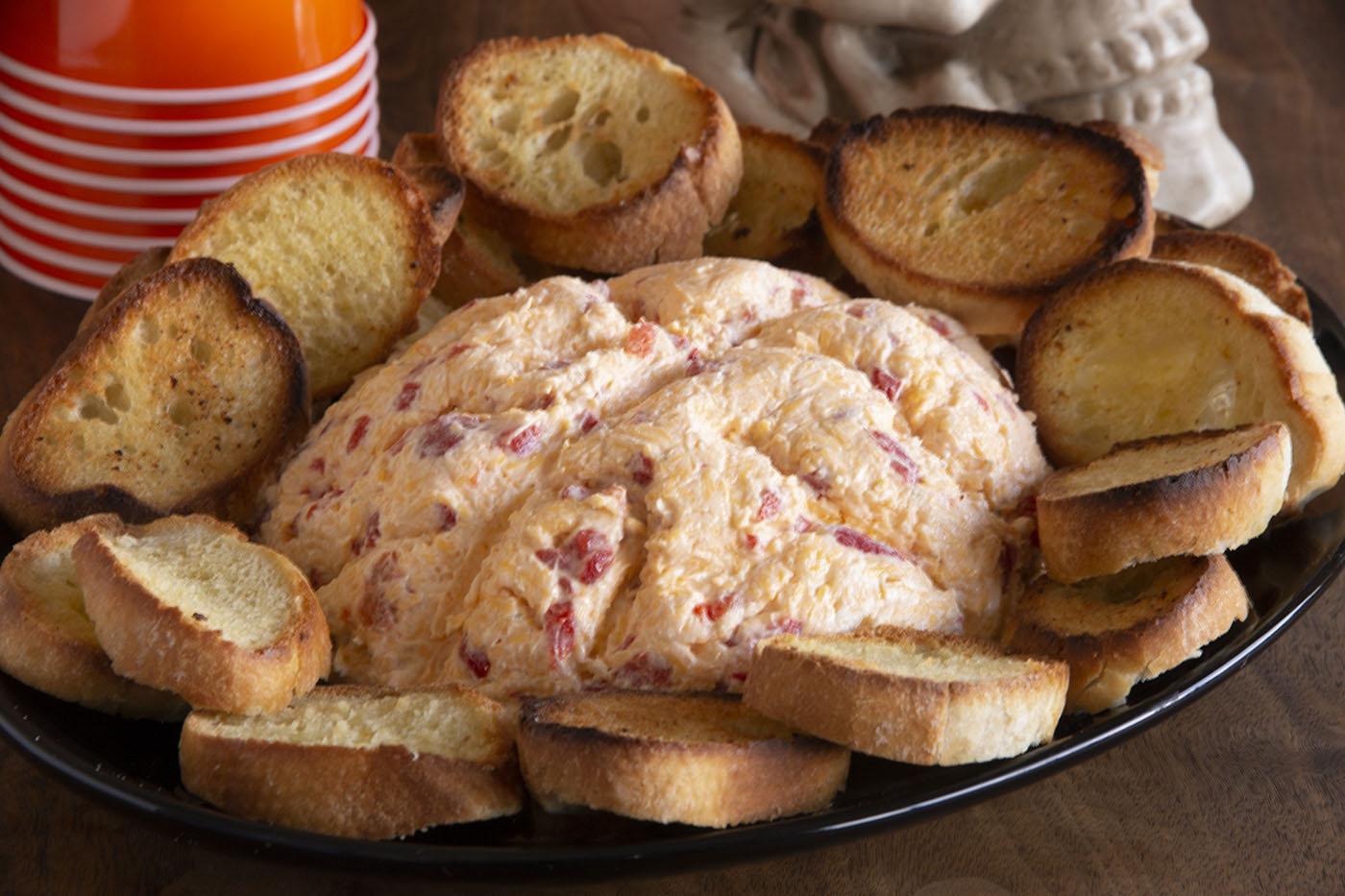 Pimento Brain Dip
Top your table with this brainy treat.  Dip your fresh baked crostini into the delicious Pimento Brain Dip.
Ingredients
Olive oil, for toasting
2 4oz jars diced pimento, drained
8 oz cream cheese, softened
2 cups shredded cheddar
1/2 cup mayonnaise
1 Tbsp garlic salt
2 tsp onion powder
Instructions
Combine all of the dip ingredients. Using a large bowl, spray inside with nonstick spray and line with plastic wrap. Spray the wrap with nonstick spray again and then put all of the dip tightly packed into they plastic lined bowl. Cover again with plastic and refrigerate.
Cut all of the rolls into 5 pieces and place on a sprayed baking sheet. Brush each roll slice with olive oil and season as preferred. Broil for 3-5 minutes.
On the serving plate, uncover the dip bowl from the first layer of plastic wrap. Turn over onto serving plate and pull the bowl off of the dip, leaving the plastic wrap. Shape the dip into a brain shape using the base of a spoon to form the grooves. Remove the plastic wrap.