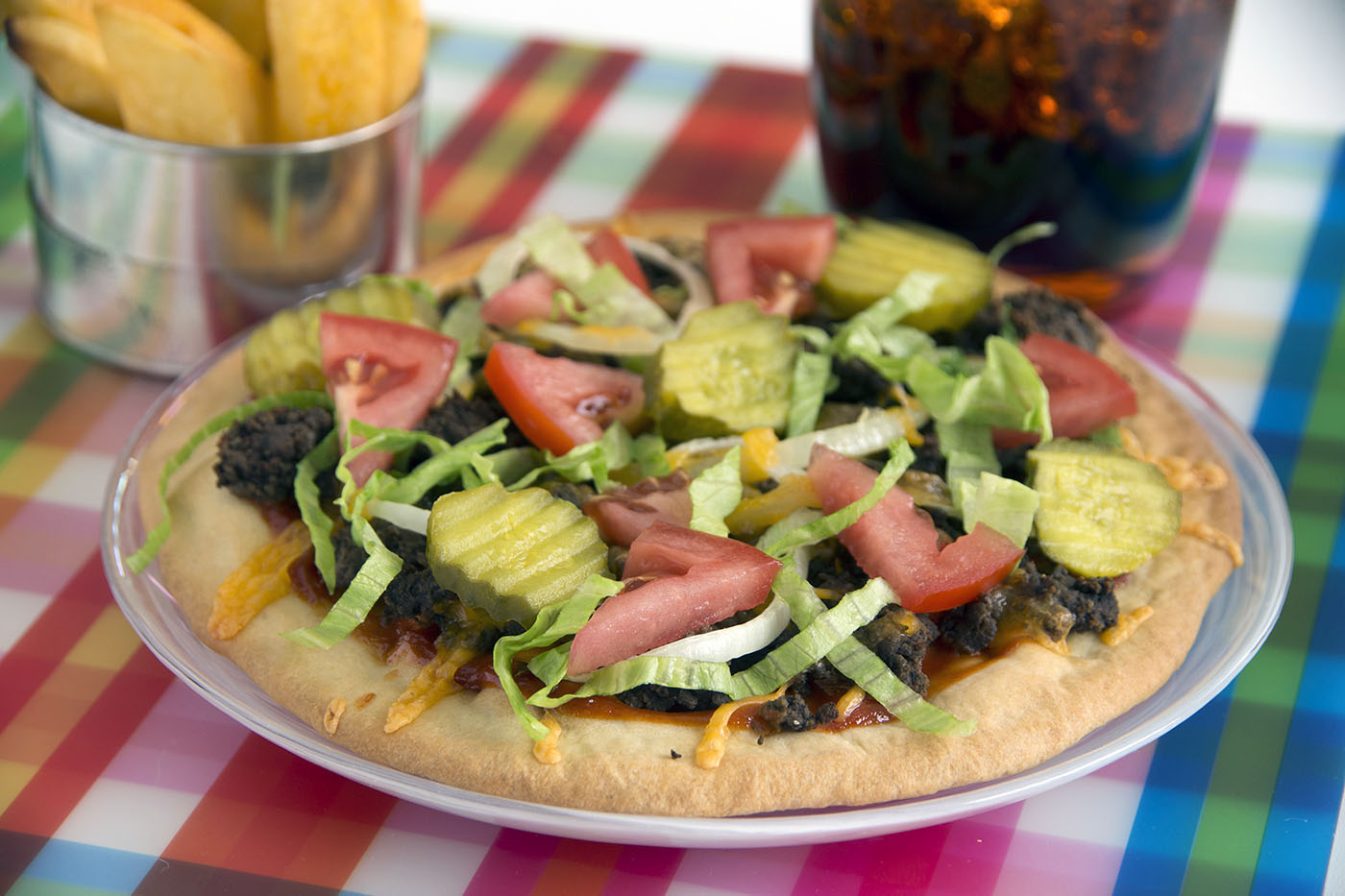 Personal Cheeseburger Pizza
If you like cheese burgers you'll love this pizza!
Ingredients
16 Rhodes Yeast Dinner Rolls, thawed but still cold
1/2 cup ketchup
2 tablespoons prepared mustard
3/4 pound lean ground beef
salt & pepper to taste
1 small sweet onion, thinly sliced
1 cup grated cheddar cheese
1 cup shredded lettuce
1 medium tomato, sliced and quartered
1/2 cup dill pickle slices
Instructions
Spray counter with non-stick cooking spray. Combine 4 rolls together and roll them into an 8-inch circle. Repeat for remaining rolls. Place on a large sprayed baking sheet. Bake at 400°F 10-12 minutes or until lightly browned. Remove from oven and set aside.
Combine ketchup and mustard and divide evenly between circles. Spread to within 1-inch of edge. Brown ground beef and drain well. Salt and pepper to taste. Divide evenly between circles and sprinkle over sauce. Top with onions and grated cheese.
Bake at 400°F 8-12 minutes or until cheese is completely melted. Remove from oven and top with lettuce, tomatoes and pickles.