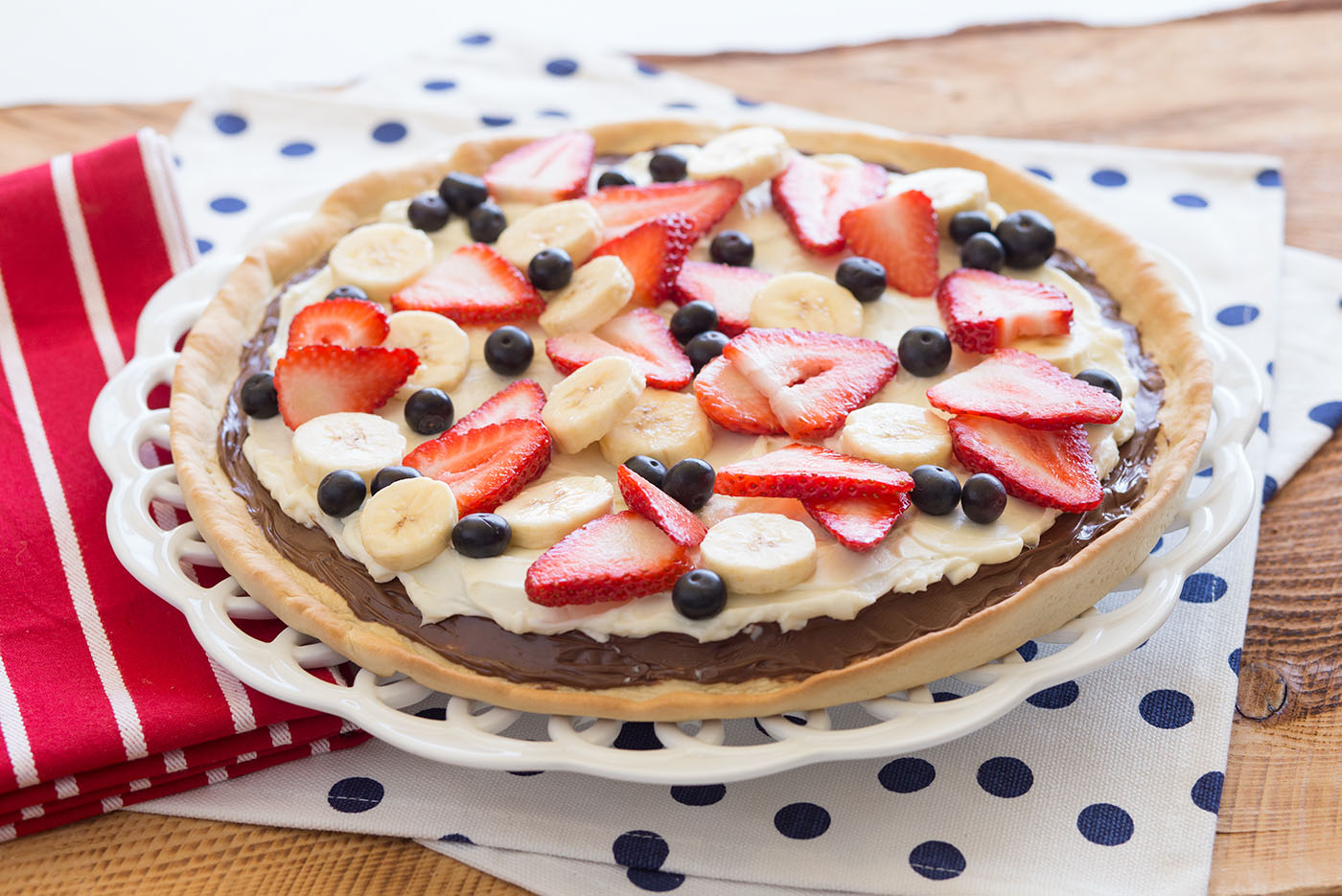 Patriotic Fruit Pizza
This fresh dessert pizza is perfect for any celebration of the red, white and blue.
Ingredients
9 Rhodes Yeast Dinner Rolls, dough thawed to room temperature
1/2 cup chocolate hazelnut spread
8 ounces cream cheese, softened
1/2 cup powdered sugar
2 bananas, sliced in lemon juice
1 1/2 cups sliced fresh strawberries
1/2 cup fresh blueberries
Spray counter lightly with non-stick cooking spray. Combine rolls and roll into a 12-inch circle. Place on a sprayed 12-inch pizza pan. Poke with a fork several times to prevent bubbles from forming. Bake at 400°F 10-15 minutes or until lightly browned.
Let cool completely and then spread with chocolate hazelnut, leaving about 1/2 inch of crust showing. Cool in fridge for 10 minutes to help set.
Combine cream cheese and powdered sugar and mix well. Carefully place large dots of cream cheese mixture all over the chocolate hazelnut spread. Carefully spread the cream cheese so that only 1/2-inch of the chocolate hazelnut shows around the outside edge. Top with banana slices, strawberries and blueberries.