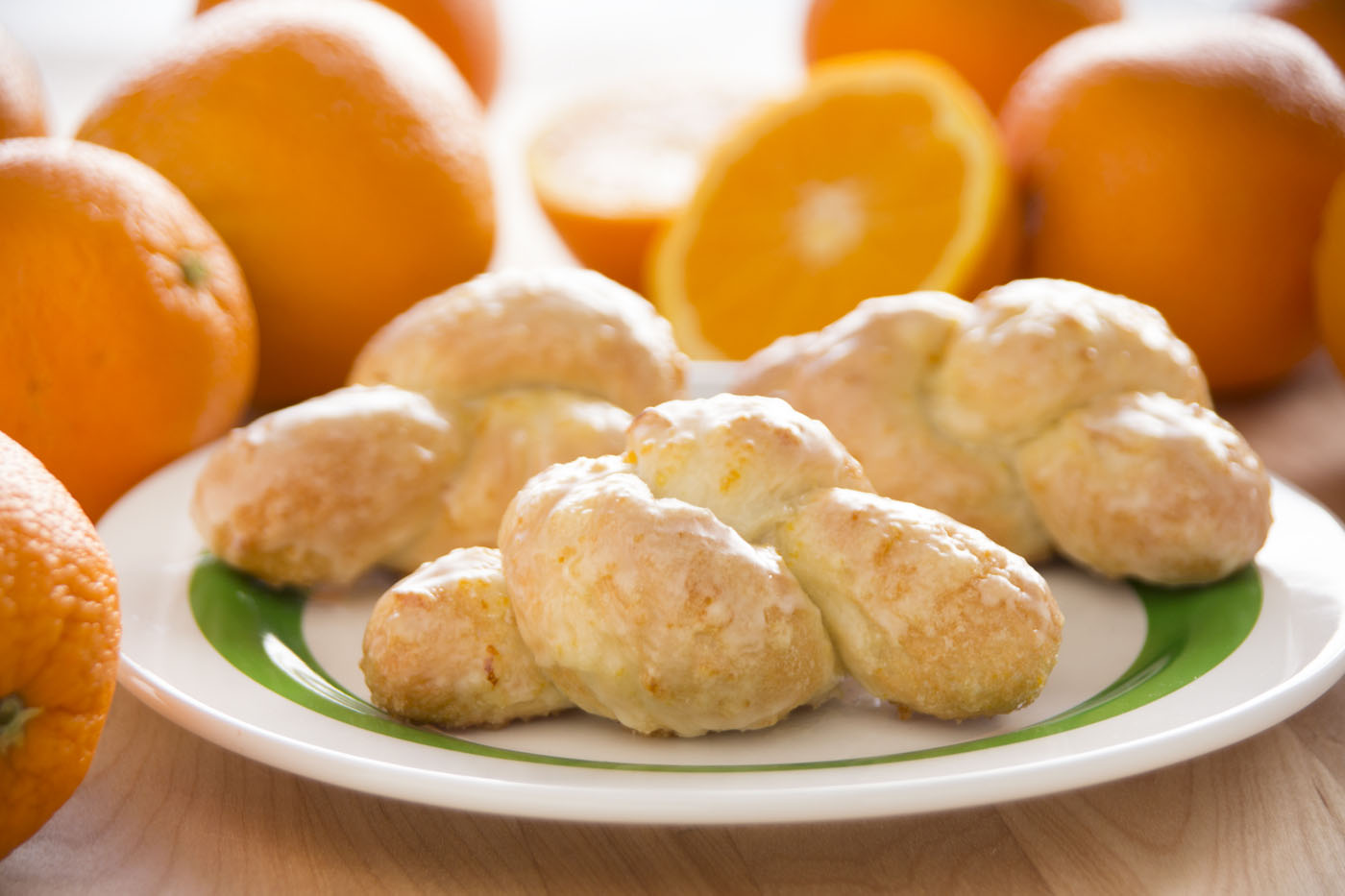 Orange Knots
The sweet citrus glaze and classic knot shape have made Jenna's Orange Rolls a top Rhodes recipe that is requested again and again.
Ingredients
12 Rhodes Yeast Dinner Rolls (or 1 loaf Rhodes White Bread, cut into 12 pieces),  dough thawed but still cold
1 medium orange rind, grated
1/2 cup sugar
1/4 cup butter, melted
Citrus Glaze:
1 cup powdered sugar
1 tablespoon butter, melted
3 tablespoons orange juice
1/2 teaspoon vanilla extract
Instructions
Mix grated orange rind with sugar. Roll each roll into a 9-inch rope. Tie in a loose knot. Roll each knot in melted butter and then in rind/sugar mixture.
Place on a large sprayed baking sheet. Cover with sprayed plastic wrap and let double in size.
Remove wrap. Bake at 350 degrees F 15-20 minutes. Remove from pan and place on cooling rack. Brush with citrus glaze while still warm.