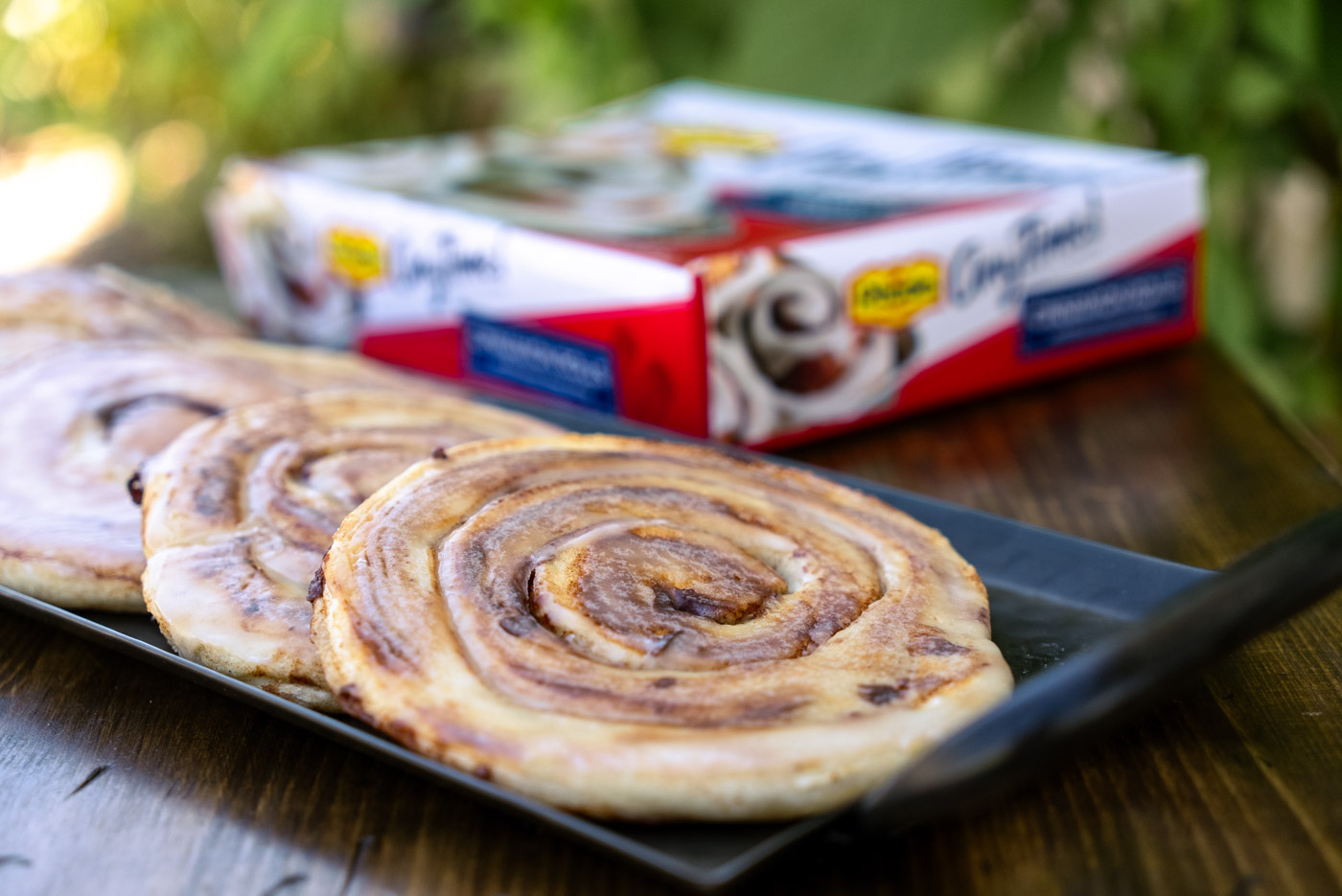 Smashed Cinnamon Rolls
Smash your heart out and eat these delicious Smashed Cinnamon Rolls. A great way to make Cinnamon Rolls while camping or adding them to your big flat top griddle breakfast plan!
Ingredients
1 packet of included Cream Cheese Icing
parchment paper
Instructions
Thaw cinnamon rolls until they are thawed but still cold.
Heat your flat top griddle to medium-low heat.
Place a cinnamon roll on the griddle and cover with a piece of parchment paper sprayed with non-stick spray. Smash with a heavy bottom pan or burger press.
Cook on each side for 1-2 minutes until golden brown and cooked through.
Frost with included frosting.