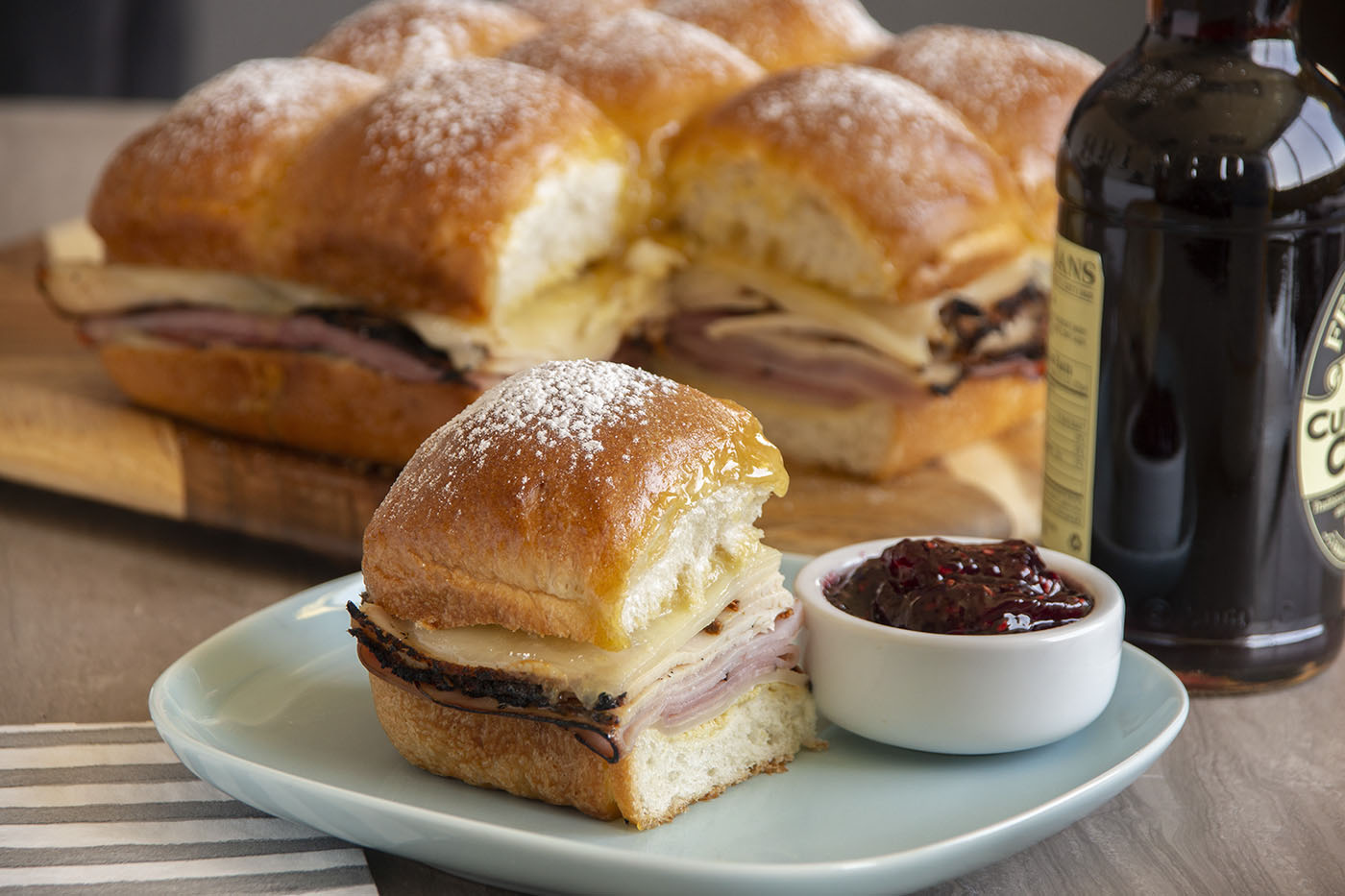 Monte Cristo Sliders
Indulge in this savory and sweet Monte Cristo Slider. Similar to a hot ham and cheese but topped with a sweet mustard glaze, dusted with powdered sugar and jam served on the side.
Ingredients
4 oz deli turkey, sliced
8 slices Swiss cheese
2 Tbsp Dijon mustard
2 Tbsp honey
3 Tbsp butter, melted
1 Tbsp Dijon mustard
Powdered sugar
Raspberry preserves
Instructions
Bake rolls in a 9×9 inch pan according to package instructions. Remove rolls from pan and cool, keeping rolls connected. Slice rolls horizontally, keeping them all connected, and place bottom of rolls back in the baking dish. Spread dijon mustard on the rolls in the pan and layer with half of the cheese. Then layer the ham and turkey. Then layer the remaining cheese.
Mix the honey, mustard, and melted butter together. Spread 2 Tbsp of the mixture on the underside of the top layer of rolls and then place on top of all layers. Brush the remaining honey, mustard and butter mixture over the top of the rolls. Bake at 350 for 10 minutes. Dust with powdered sugar before serving and dip in preserves.