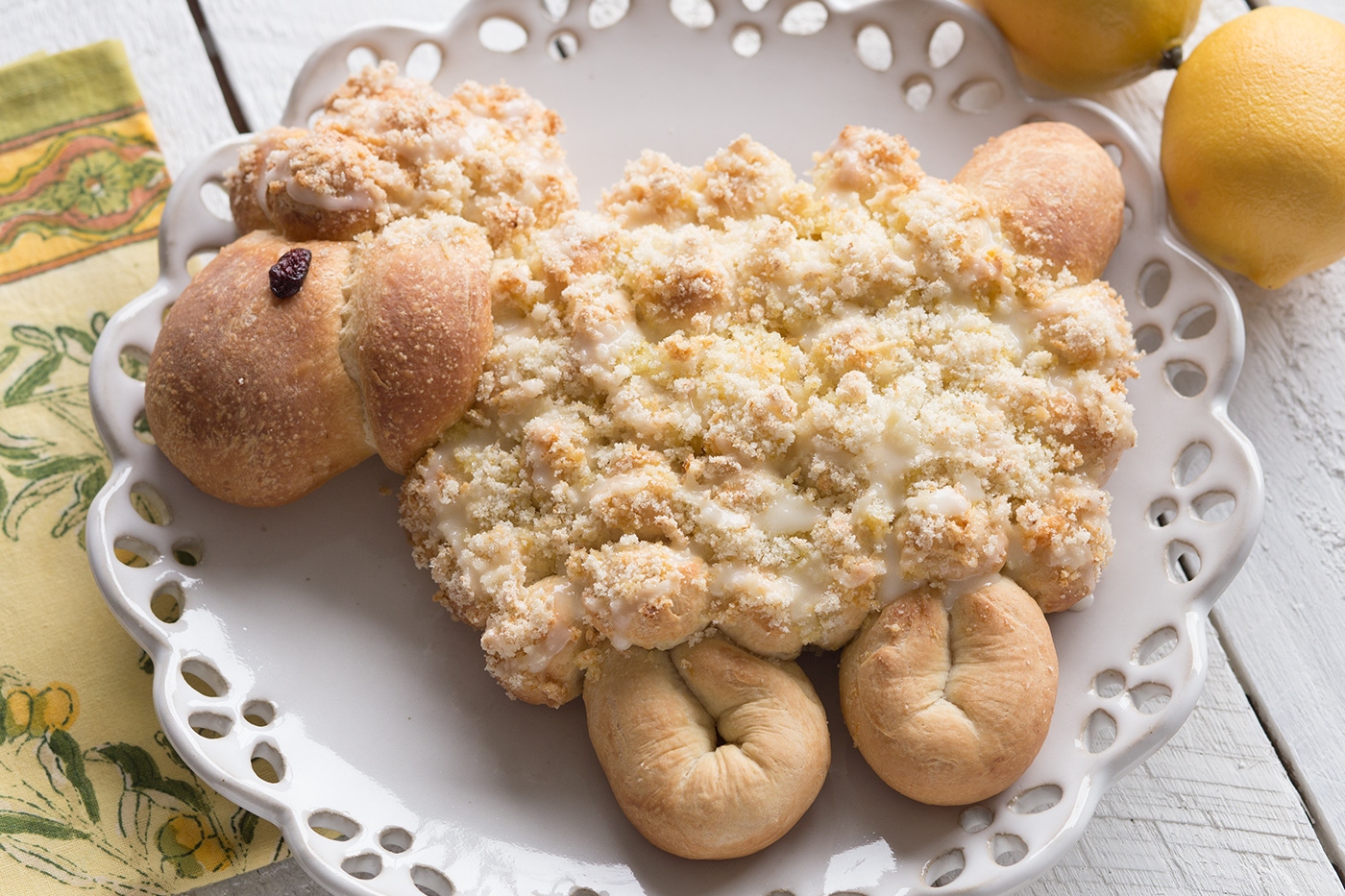 Lemony Lamb

This delicious lemon pull-apart lamb is the perfect way to usher in the spring season.
Ingredients
9 Rhodes Yeast Dinner Rolls (thawed but still cold)
2 tablespoons butter, melted
zest from one lemon
6 tablespoons sugar
Citrus glaze:
1 cup powdered sugar
1 tablespoon butter, melted
2 tablespoons fresh lemon juice
Instructions
Shape one roll into an oval for the head and place on a sprayed baking sheet. Cut 6 rolls into sixths and arrange for body and top of head. Cut one roll in half and shape one half for ear and other half for tail. Place on body. Cut last roll in half and roll each piece into a 4-5 inch rope. Fold in half and place under body for legs.
Mix lemon zest with sugar. Brush entire lamb with butter. Sprinkle with half of the lemon mixture, trying not to get any on the face, ear, tail and legs. Cover with sprayed plastic wrap and let rise 30-45 minutes.
Remove wrap and sprinkle with remaining half of lemon mixture. Bake at 350 degrees F 15-20 minutes. Remove from oven and cool slightly. Drizzle with citrus glaze.