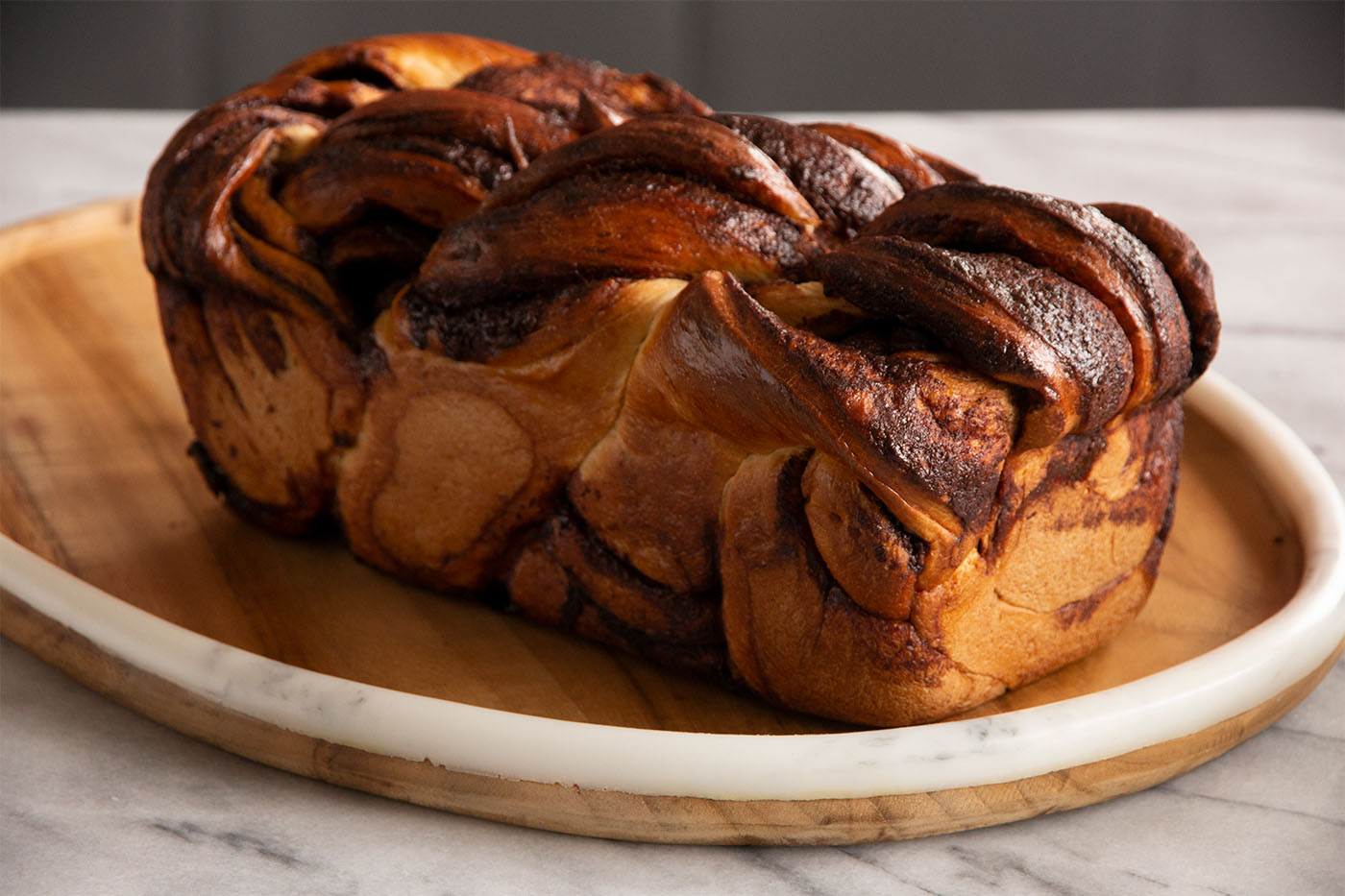 Babka
Chocolate and bread swirled together make this loaf just as beautiful as it is delicious.
Ingredients
12 Rhodes White Dinner Rolls, dough thawed to room temperature
1/4 cup butter, softened
1/4 cup sugar
1/3 cup chocolate chips
2 Tablespoons cocoa powder
1 teaspoon cinnamon
egg
Instructions
Use a 8.5 x 4.5 x 2.5 inch loaf pan
Combine rolls and roll out on a sprayed surface to a 18×10 inch rectangle. Cover with sprayed plastic wrap and let rest.
Combine butter, sugar, cocoa, and cinnamon in a bowl and cream together with a fork to get out all the lumps. Remove plastic wrap and spread mixture evenly over the dough. Sprinkle chocolate chips over the top of the mixture. Roll up the dough starting at the 18 inch side creating a long rope. Cut the rope in half lengthwise and twist both halves 3 times around. Wrap the two twisted halves around each other and place in a sprayed loaf pan. Cover with sprayed plastic wrap and let rise 30 minutes to one hour or until doubled in size. Whisk together egg and Brush over the top of the loaf. Bake at 350ºF for 30-35 minutes.