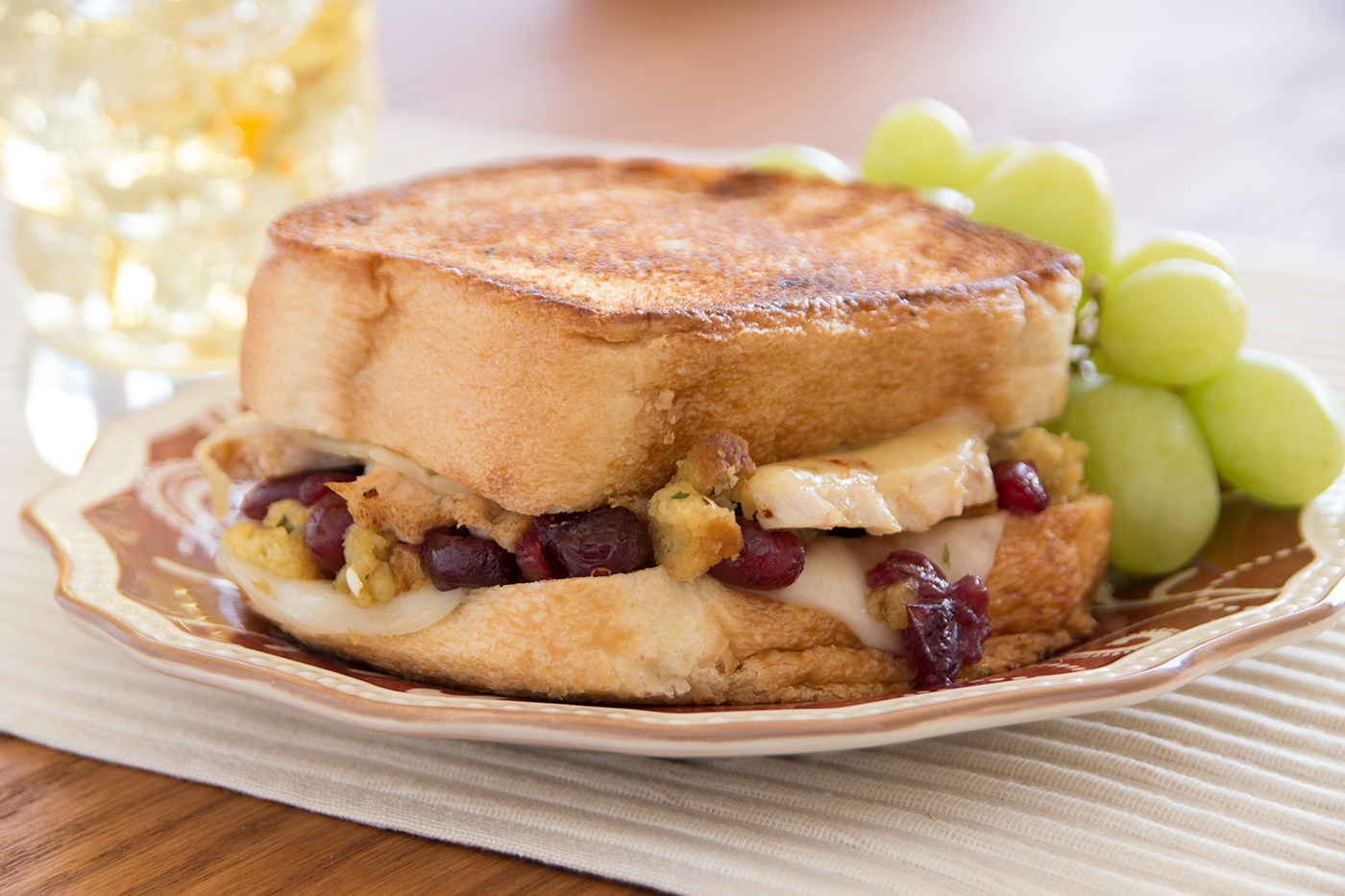 Hearty Leftovers Grilled Sandwich
Use your yummy leftovers to make this Hearty Sandwich. It will be a big hit.
Ingredients
1 Loaf Rhodes Bread Dough, baked and cut into 8, 1 inch slices
8-10 slices provolone cheese
1 cup stuffing
3/4 cup whole berry cranberry sauce, drained
4 large, thick slices turkey
8-10 slices pepper jack cheese
1/4 cup butter, softened
3/4 cup whole cranberry sauce, drained
1 cup stuffing
Instructions
Assemble sandwich, starting with a slice of bread and layering 2-3 slices provolone, 1/4 cup stuffing, 2-3 tablespoons cranberry sauce, a slice of turkey and 2-3 slices pepper jack cheese. Top with another slice of bread. Spread the top piece of bread with butter.
Place the sandwich in a frying pan heated to medium low, butter side down. Grill until nicely browned. Butter the top side, turn over and grill.
Repeat to make remaining 3 sandwiches.