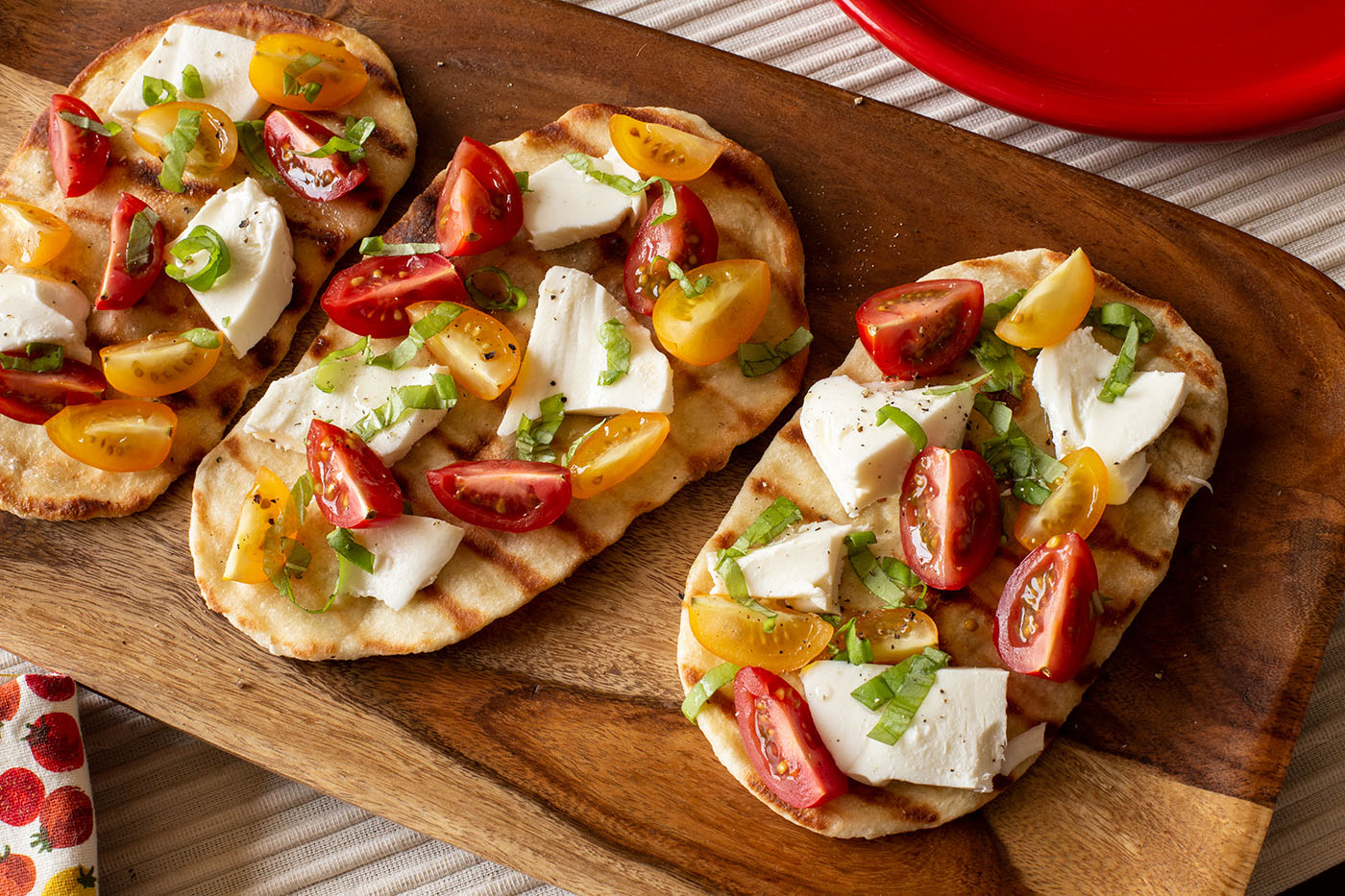 Grilled Caprese Flatbread
You don't have to heat up your kitchen to enjoy a delicious summer appetizer with these grilled flatbreads.
Ingredients
8 Rhodes Yeast Dinner Rolls, dough thawed to room temperature
3 Tbsps olive oil, a little extra for drizzling
3 garlic cloves, minced
1 cup cherry or grape tomatoes, cut into quarters
8 oz fresh mozzarella, sliced or torn into pieces
salt and pepper to taste
Instructions
Combine oil and minced garlic. Allow to sit for 15 minutes so flavors marinate. Slice cheese, quarter the cherry tomatoes and chiffonade the basil.
Roll each dinner roll into a 5-inch circle or oval on a counter sprayed with non-stick cooking spray. Brush with garlic oil.
Heat grill or grill pan to medium heat, then brush with olive oil. Grill 30-45 seconds on each side or until baked through. Repeat with remaining rolls.
Top flatbreads with slices of cheese, tomatoes, basil, salt and pepper. Drizzle with olive oil if desired.