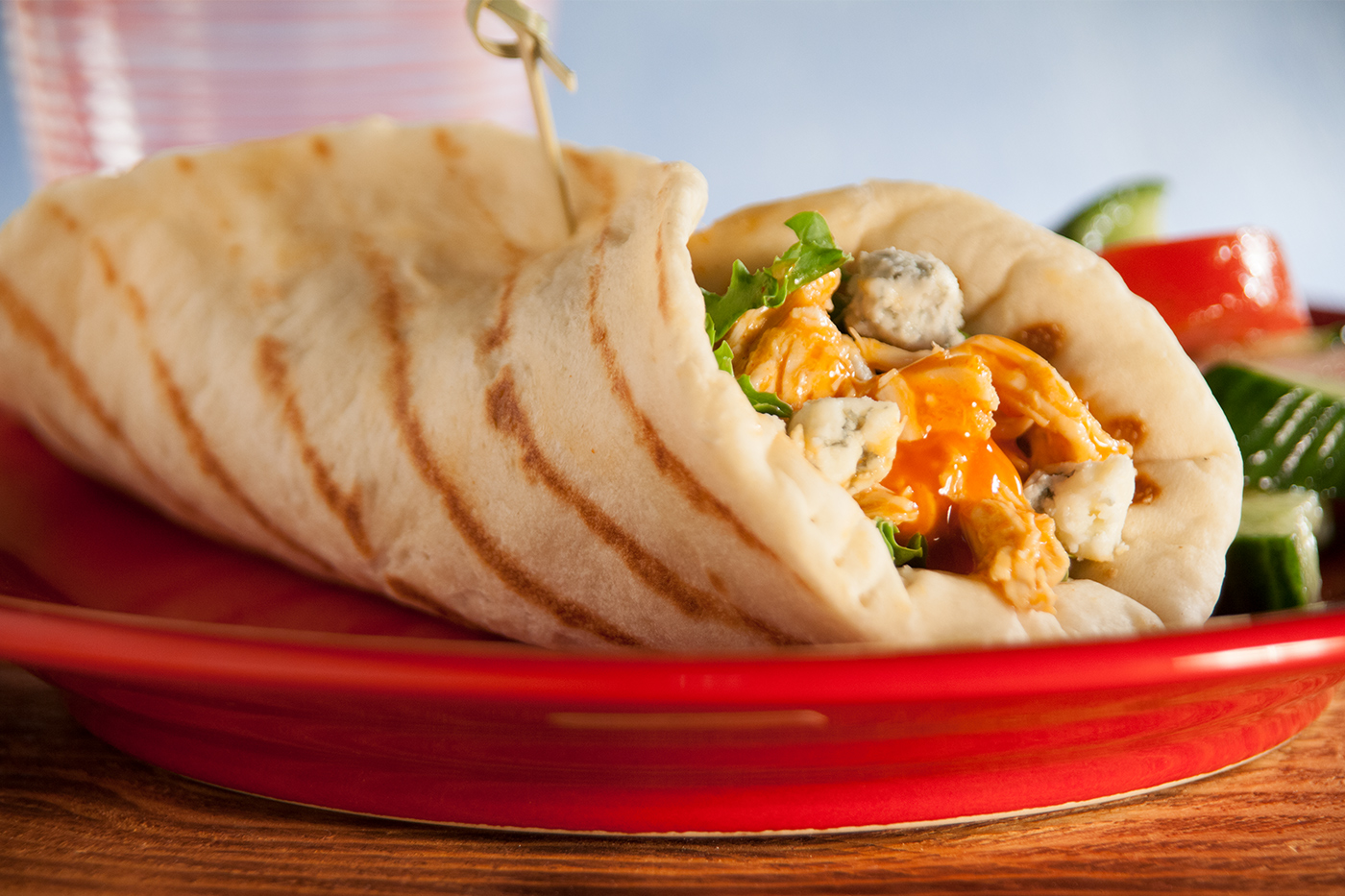 Grilled Buffalo Chicken Wrap
Make these grilled wraps that you can fill with all kinds of different fillings. The Buffalo Chicken filling is our favorite!
Ingredients
12 Rhodes Dinner Rolls, dough thawed to room temperature
olive oil
2 cups cooked, shredded chicken
1 cup buffalo wing sauce
crumbled blue cheese
ranch dressing, if desired
Instructions
Combine 3 dinner rolls and on a counter sprayed with non-stick cooking spray roll into an 8-inch circle.
Brush grill or grill pan, heated to medium, with olive oil. Grill 30-45 seconds on each side. Repeat with remaining rolls.
Combine and heat chicken and wing sauce.
Spoon about 1/2 cup chicken onto wrap. Sprinkle with blue cheese crumbles and drizzle with dressing, if desired.