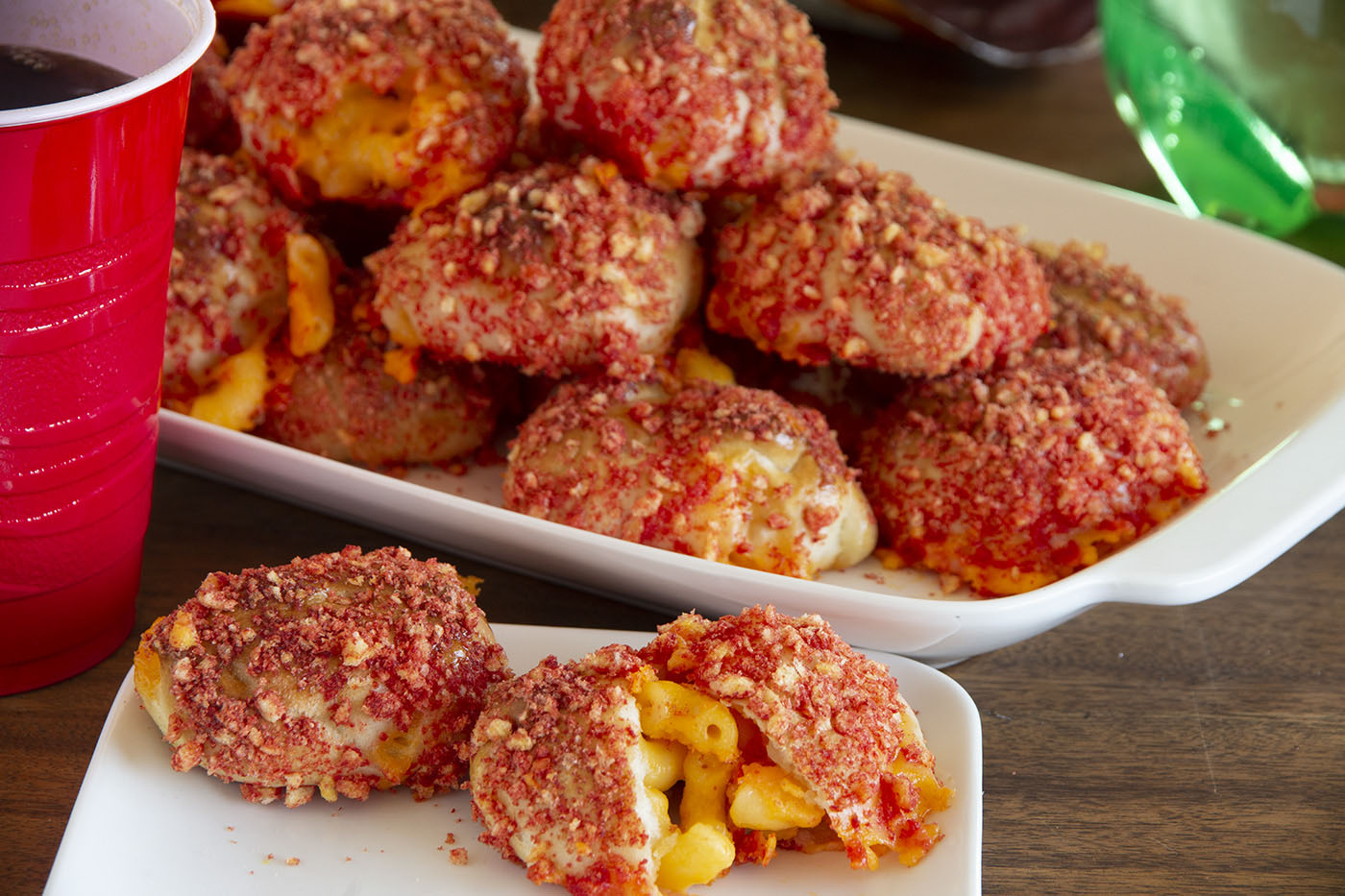 Flaming Hot Mac & Cheese Bites
Spicy hot crunch and ooh so creamy macaroni and cheese team up for the best bite ever.
Ingredients
12
Rhodes Dinner rolls
, dough thawed but still cold
2 cups CHEETOS® Crunchy FLAMIN' HOT® cheese flavored snacks, crushed
1/2 frozen macaroni dinner
1 egg
Instructions
Spray counter lightly with non-stick cooking spray. Cut each in half. Flatten each roll into a 2-inch circle.
Place 1 piece of macaroni and cheese on each circle. Pull edges of each dough circle up to completely enclose filling.
In a small bowl wisk the egg. Place crushed Cheetos® in a shallow bowl. Then dip each filled roll in the egg and then into the Cheetos®.
Bake at 350 for 25-35 minutes or until golden brown.
Note: To crush Cheetos®, place them in a ziplock bag and crush with rolling pin or hands.