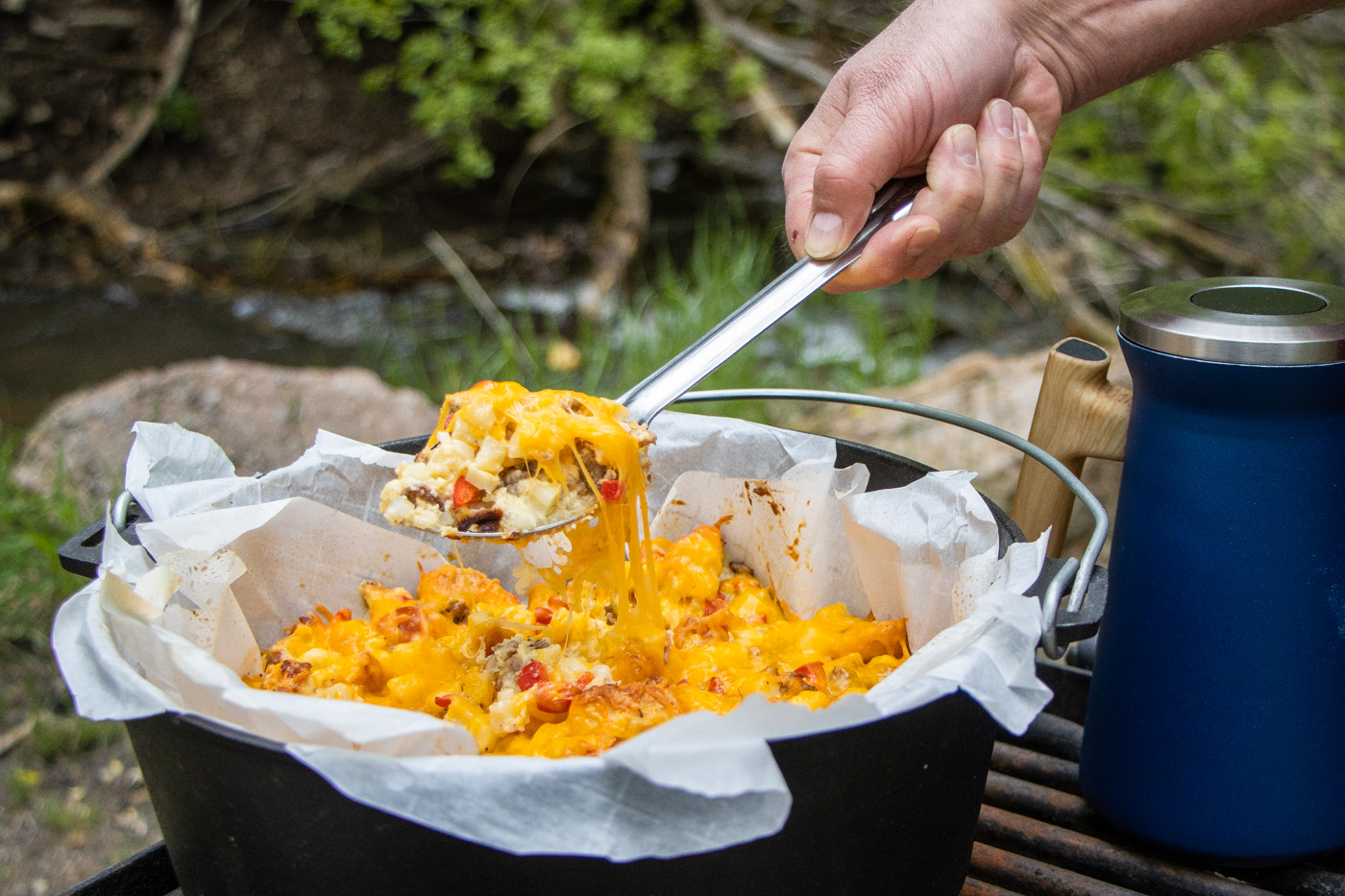 Dutch Oven Mountain Man Strata
A breakfast hearty enough to feed the hungriest mountain man.
Ingredients
6 Warm & Serve Rolls, thawed and cut into 1-inch pieces
6 Eggs
1 ½ cup heavy cream
1 tsp salt
½ tsp cracked pepper
1 large red bell pepper
1 cup diced onion
4 cups frozen southern potatoes or hash browns
12 slices of cooked bacon
12 ounces cooked ground sausage cooked
½ cup cheddar cheese
Instructions
Whisk the eggs, heavy cream, salt & pepper together in a large mixing bowl.
Cut rolls into 1-inch cubes and add to the egg mixture. Stir until the bread soaks up the egg mixture. Let it stand for 10 minutes.
Chop the bell pepper, onion & bacon. Add the pepper, onion, bacon, sausage & potatoes to the bread mixture; stir until the ingredients are combined. Pour the mixture into an oiled Dutch oven, (or line Dutch Oven with parchment paper.)
Bake at 350ºF for about 60 minutes; for a 10" Dutch Oven 350ºF place 15 coals on top & 9 on the bottom for a 12" Dutch Oven 350ºF place 16 coals on top & 10 on the bottom.
Top with cheese during the last 10 minutes of baking.