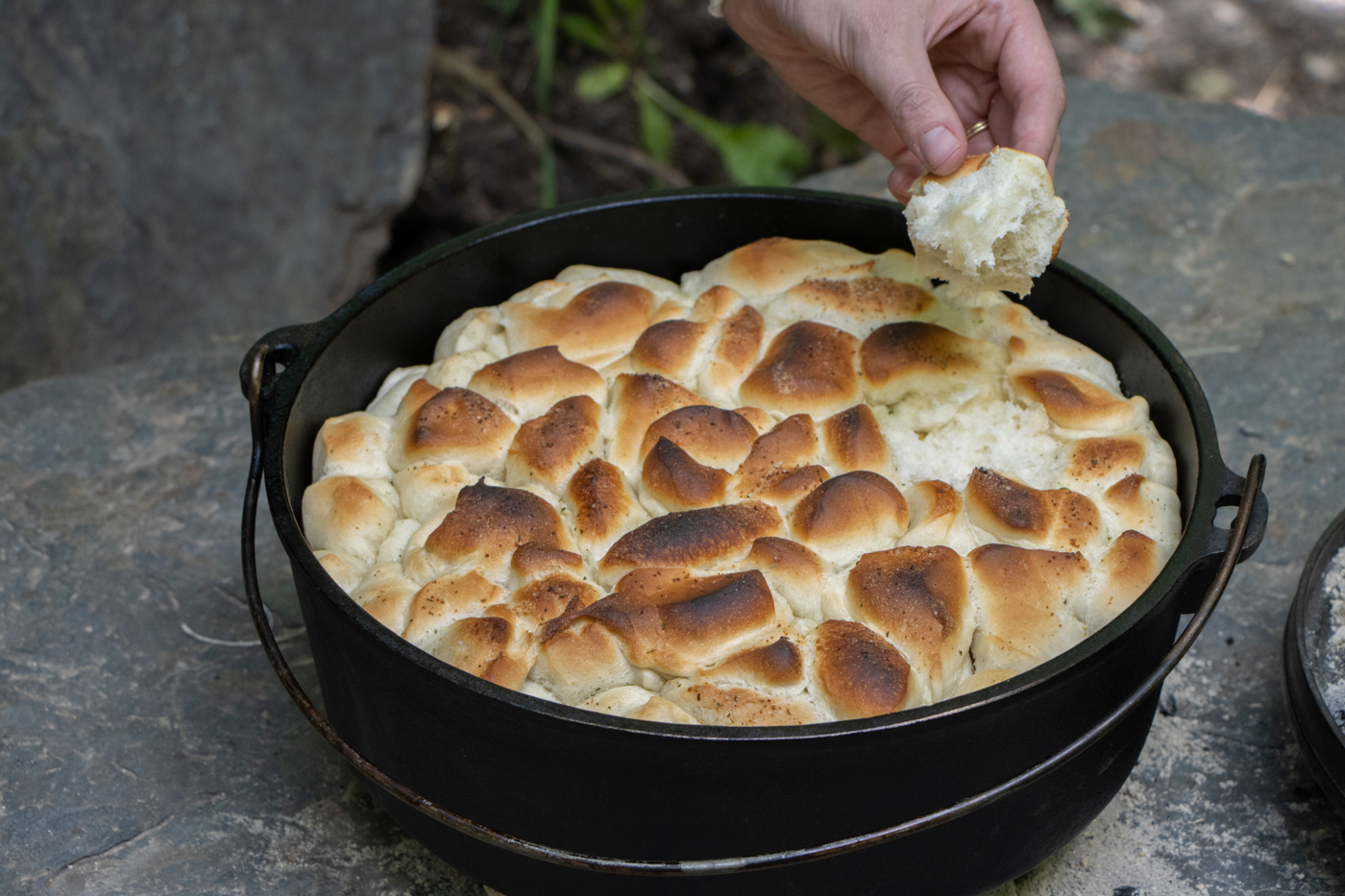 Dutch Oven Garlic Pull-apart
Nothing better than a Dutch Oven filled with bread, butter, and garlic.
Instructions
Prepare your charcoal briquettes. This bakes at 350ºF so you will need 25 (17 on top, 8 underneath).
Remove oven lid. Spray inside your 12 inch Dutch Oven with nonstick spray. Cut each roll into 3-4 pieces. Place 12 cut apart rolls on the bottom of the oven. Sprinkle with 1/3 oven the butter and some garlic salt. Layer twice more with remaining rolls and butter, sprinkling garlic salt in each layer as well. Cover with Dutch oven lid and let rise until double in size.
Bake at 350ºF by placing 17 charcoal briquettes on top of Dutch Oven lid and 8 charcoal briquettes underneath the Dutch Oven. Bake for 25-30 minutes or until the rolls on top are golden.