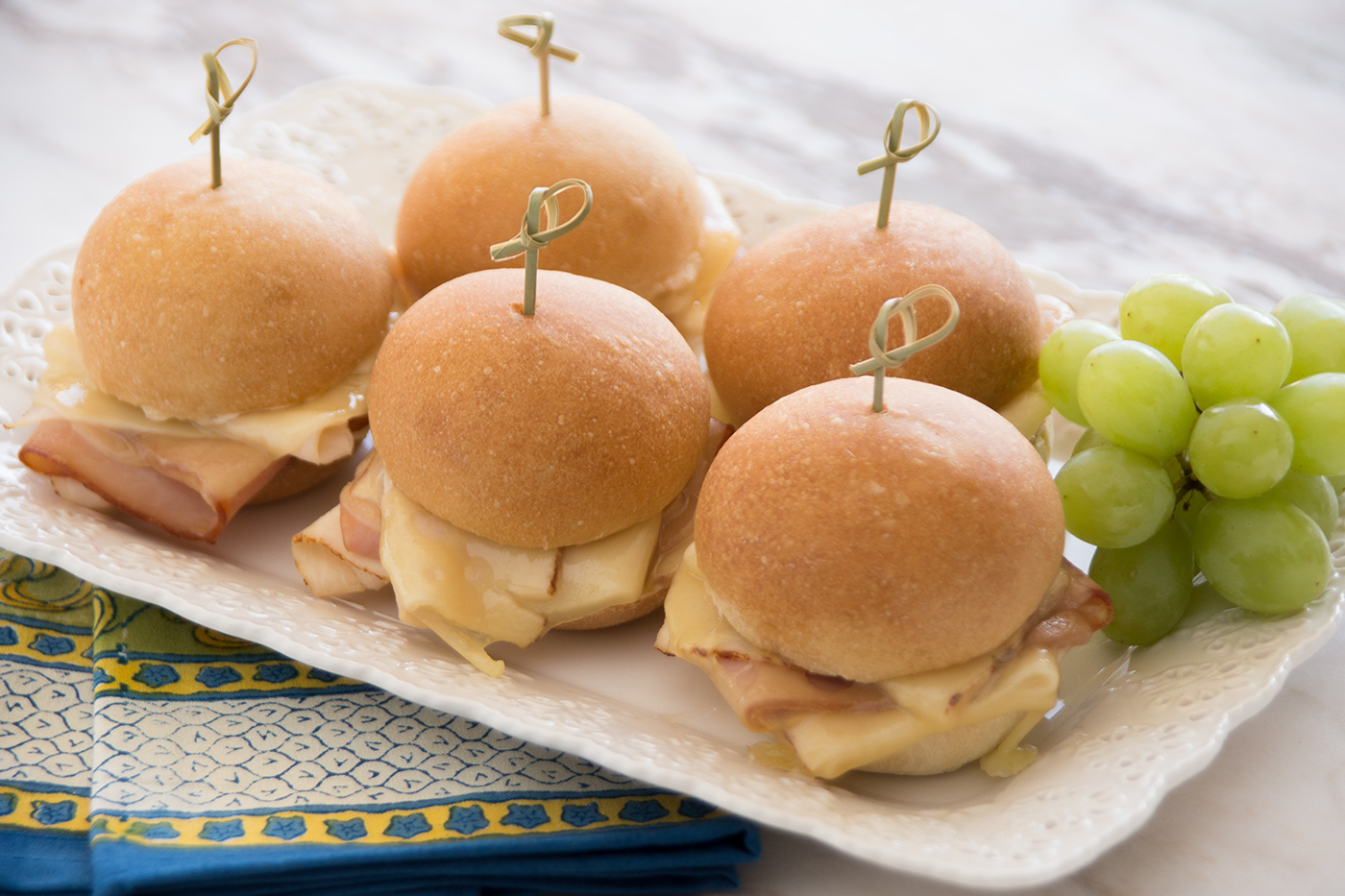 Cordon Bleu Sliders
Great sliders for a fun summer lunch or dinner.
Ingredients
12 Rhodes Dinner Rolls or 12 Rhodes Warm-N-Serv® Dinner Rolls, baked following instructions on bag
1 teaspoon honey
1 teaspoon Dijon mustard
1/2 cup mayonnaise
1/4 teaspoon poppy seeds
12 slices deli chicken
6 slices deli ham
12 slices Swiss cheese
Instructions
Combine honey, mustard, mayonnaise and poppy seeds and mix well. Slice rolls. Spread bottom of sliced roll with honey mustard spread. Layer 1/2 slice chicken 1/2 slice ham another 1/2 slice chicken on top of spread. Top with slice of Swiss cheese.
Place on baking sheet and melt in 350 degrees F oven for 1-2 minutes just until cheese is melted. Remove from oven. Spread each top piece of rolls with spread and place on top of melted cheese.