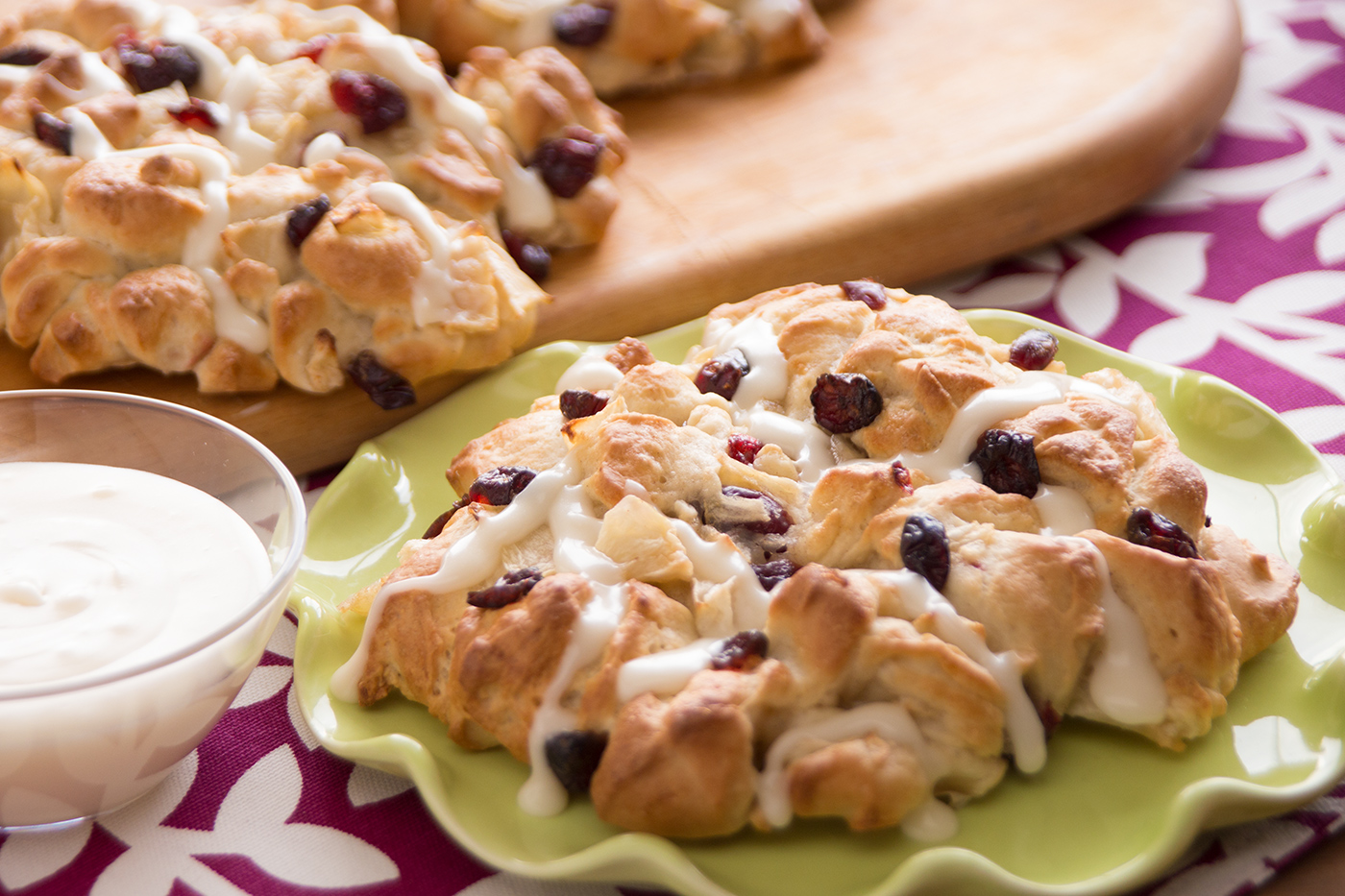 Chopped Sweet Pizza
A delicious dessert hot from your oven in minutes with only 3 ingredients? Sweet! We trust you'll love this fast & easy favorite, Chopped Sweet Pizza!
Ingredients
8 Rhodes Texas Rolls or 12 Rhodes Dinner Rolls, dough thawed
1 1/3 cup apple pie filling
4 tablespoons raisins or dried cranberries
Cream Cheese Frosting:
2 oz cream cheese, softened
2 tablespoons butter
1/2 teaspoon lemon juice
1 teaspoon vanilla
1/4 cup milk
1 1/2 to 1 3/4 cup powdered sugar
Instructions
Place 2 Texas or 3 dinner rolls on a bread board. Top with 1/3 cup apple pie filling and 1 tablespoon raisins.
With a knife, chop everything until ingredients are mixed into the rolls. Lift, with a spatula, onto a sprayed baking sheet. Repeat process with remaining ingredients.
Bake at 350 degrees F 20-25 minutes or until golden brown. Combine frosting ingredients and mix well. Top with cream cheese frosting while still warm.