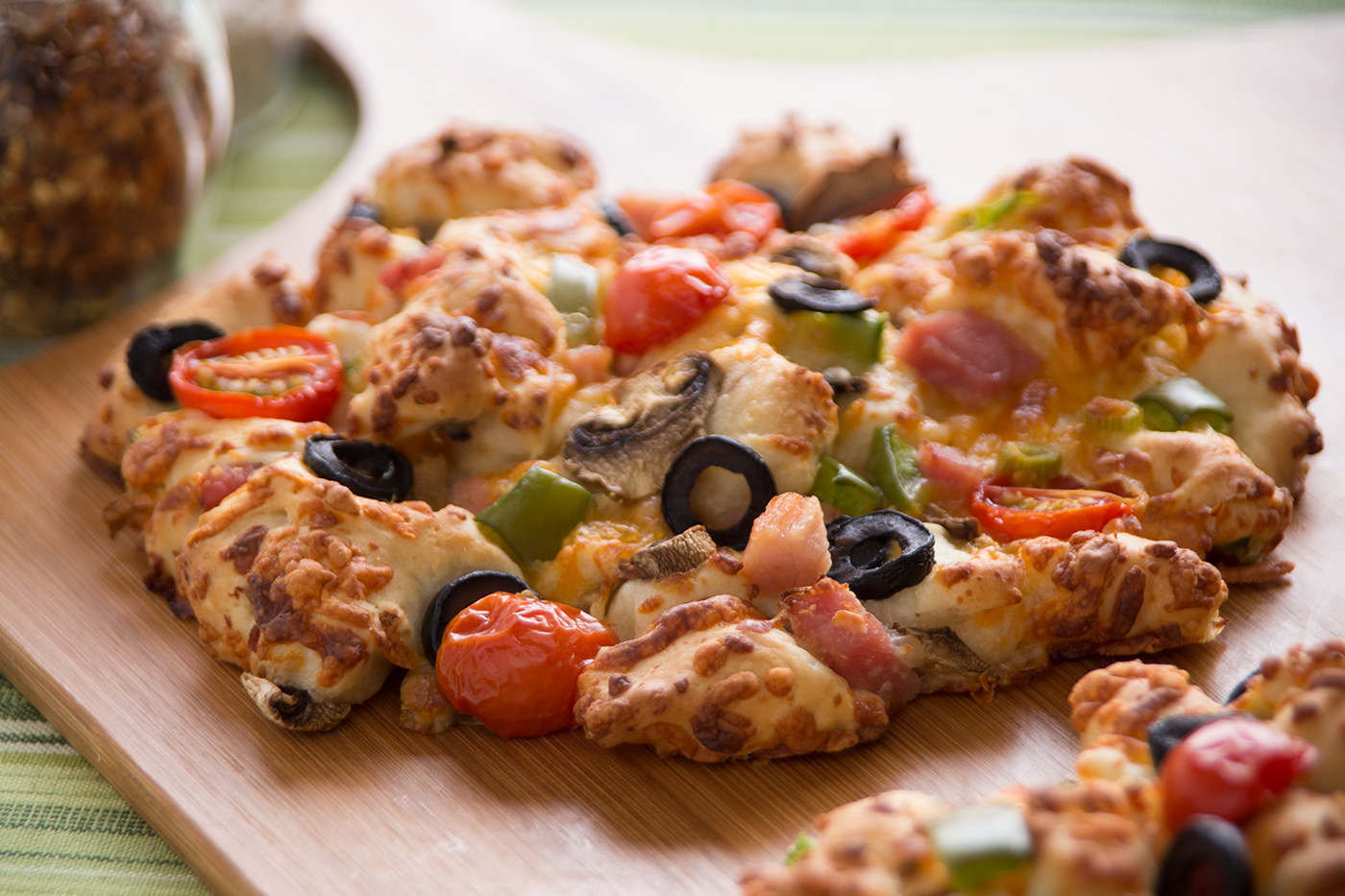 Chopped Pizza
This fun take on traditional pizza ensures that every bite is delicious as the last! Simply put all your ingredients on a cutting board and chop them up together.
Ingredients
8 Rhodes Yeast Texas Rolls, or 12 Rhodes Yeast Dinner Rolls, thawed and risen
1 cup diced ham
4 tablespoons chopped green onions
4 tablespoons chopped green pepper
4 tablespoons sliced mushrooms
1 cup grated mozzarella cheese
1 cup grated cheddar cheese
4 tablespoons sliced olives
6-8 cherry tomatoes, cut in half
Instructions
Place 2 Texas rolls or 3 Dinner Rolls on a bread board. Top with 1/4 cup ham, 1 tablespoon green onions, 1 tablespoon green pepper, 1 tablespoon mushrooms, 1/4 cup each of mozzarella and cheddar cheese. Chop everything with a knife until ingredients are mixed into the rolls and top with olives and cherry tomatoes.
Lift with a spatula onto a sprayed baking sheet and shape into a 6-inch chopped pizza. Repeat process with remaining ingredients. Bake at 350 degrees F 20-25 minutes or until golden brown.