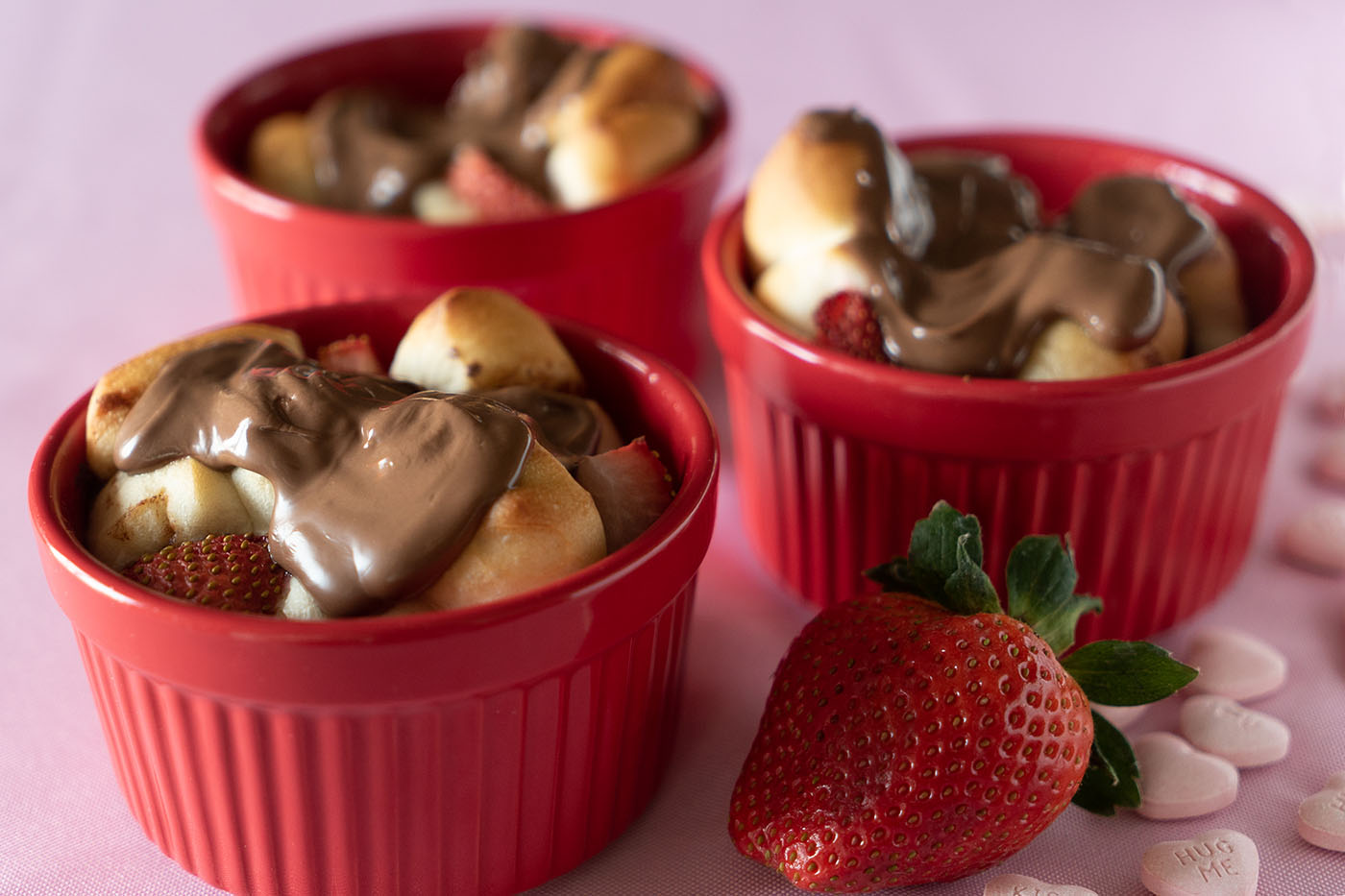 Chocolate Strawberry Monkey Bread
Prep Time: 15 min. to 2 hrs.
The perfect treat for your sweetheart this Valentine's Day.
Instructions
Spray 6 ramekin cups with non-stick spray.
Cut each cinnamon roll into 6-8 pieces. In each ramekin, layer half the cinnamon roll pieces topped with half the strawberry then repeat with remaining cinnamon roll and strawberry pieces.
If using Thaw, Rise & Bake Cinnamon Rolls: Cover with sprayed plastic wrap and let double in size. Remove wrap and place cups on a baking sheet and bake at 350°F 15-20 minutes. If using AnyTime! Cinnamon Rolls: place cups on a baking sheet, place in a cold oven and bake at 350°F 15-20 minutes.
Top each cup with about 3 tablespoons of Hazelnut spread.
Air fryer Instructions prefect for just two:
Follow assembly instructions above. Cover two cups with foil and place into air fryer at 300ºF for 10 minutes. Carefully remove foil and bake an additional 5 minutes in the air fryer.