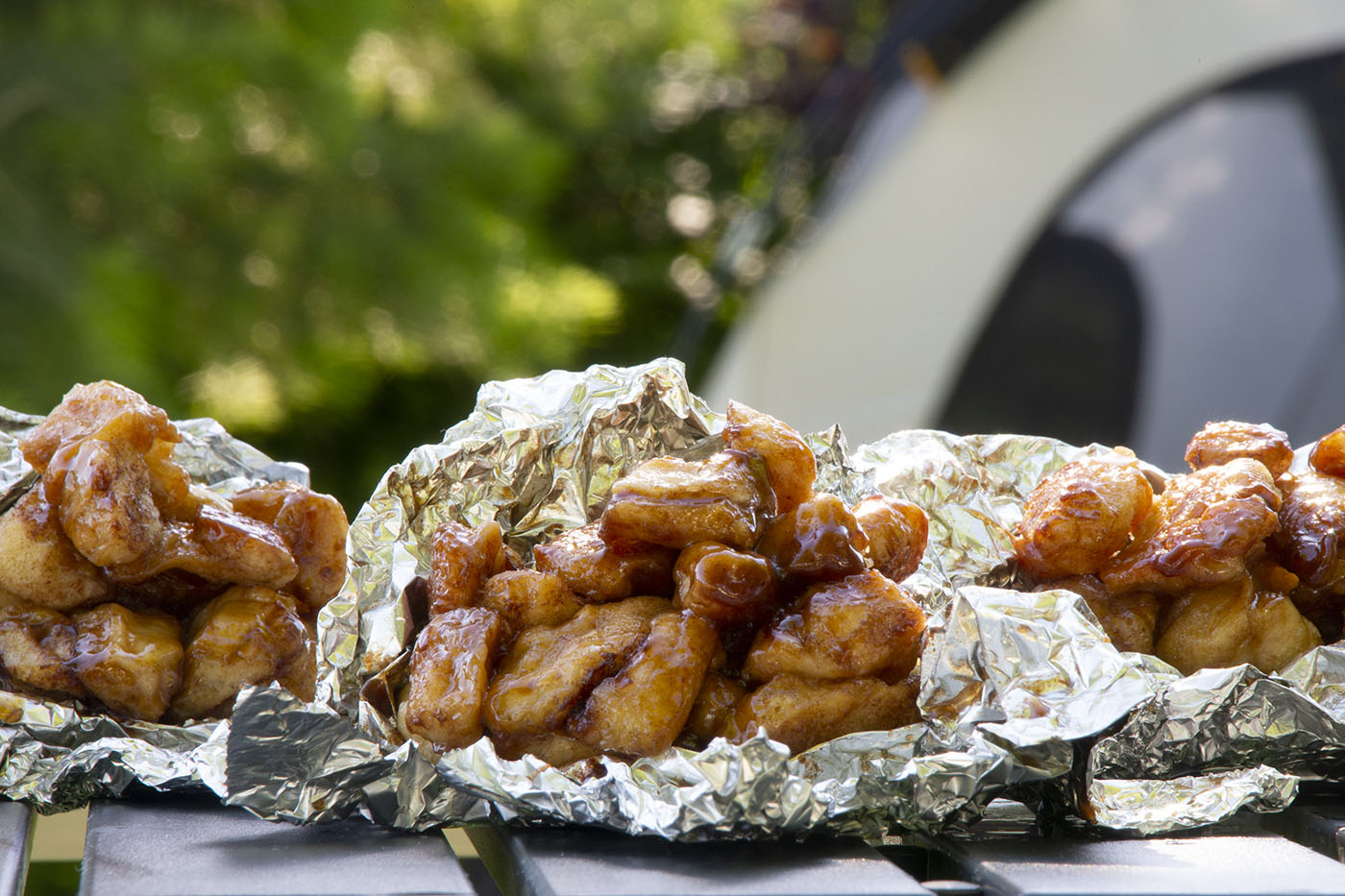 Campfire Monkey Bread
A sweet treat that is perfect around the summer campfire.
Instructions
Let Cinnamon Rolls thaw for 15 minutes. Lay out a 12×16-inch sheet of tinfoil. Cut two cinnamon rolls into eighths. Roll dough pieces in butter, then in sugar. Place on the tinfoil and enclose completely. Repeat twice with remaining rolls.
Bake at 350ºF for 30-35 minutes.
Or over the hot coals of a fire for 25-30 minutes; turning every 5 minutes.