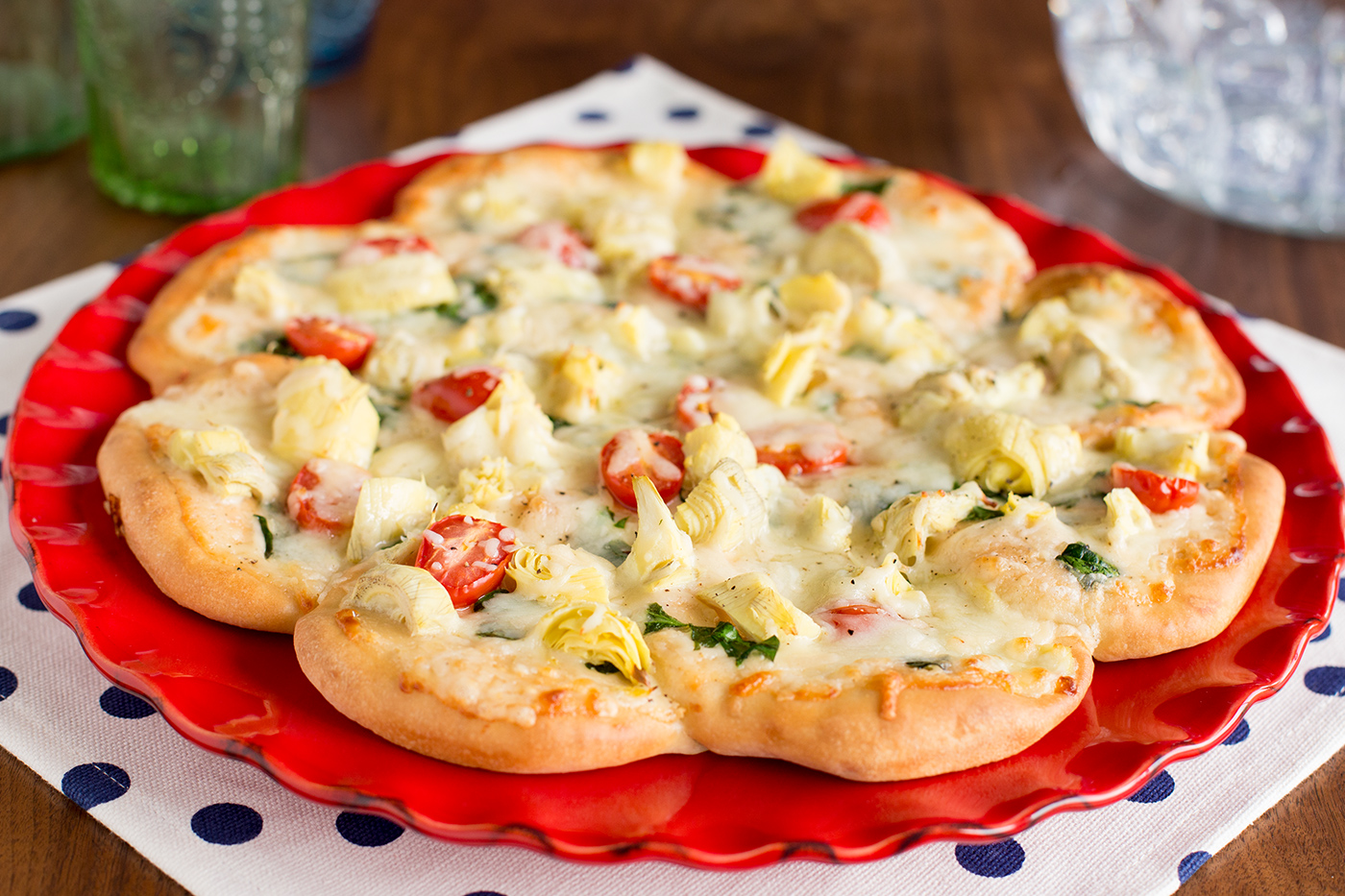 California White Pizza
Anything tastes better with cheese and garlic on it and this slight variation pizza recipe is proof.
Ingredients
9 Rhodes Dinner Rolls, dough thawed and risen
2 tablespoons butter or margarine, softened
1/2 teaspoon garlic powder
1 teaspoon parsley flakes
1/4 cup Parmesan cheese
14 ounce can artichoke hearts, chopped
3/4 cup grated mozzarella cheese
1/2 cup grated Havarti cheese
1/2 cup grated Provolone cheese
fresh cracked black pepper
Instructions
Flatten each roll into a 3-inch circle. Place one in the center of a sprayed 12-inch pizza pan. Place remaining rolls in a circle around the center one overlapping each one about 1/2-inch.
Bake at 375 degrees F 10 minutes.
Combine softened butter, garlic powder and parsley flakes. Spread over cooled crust. Sprinkle with Parmesan and artichokes. Cover with grated cheeses and sprinkle with pepper.
Bake at 375 degrees F an additional 10-15 minutes or until cheese is nicely melted.