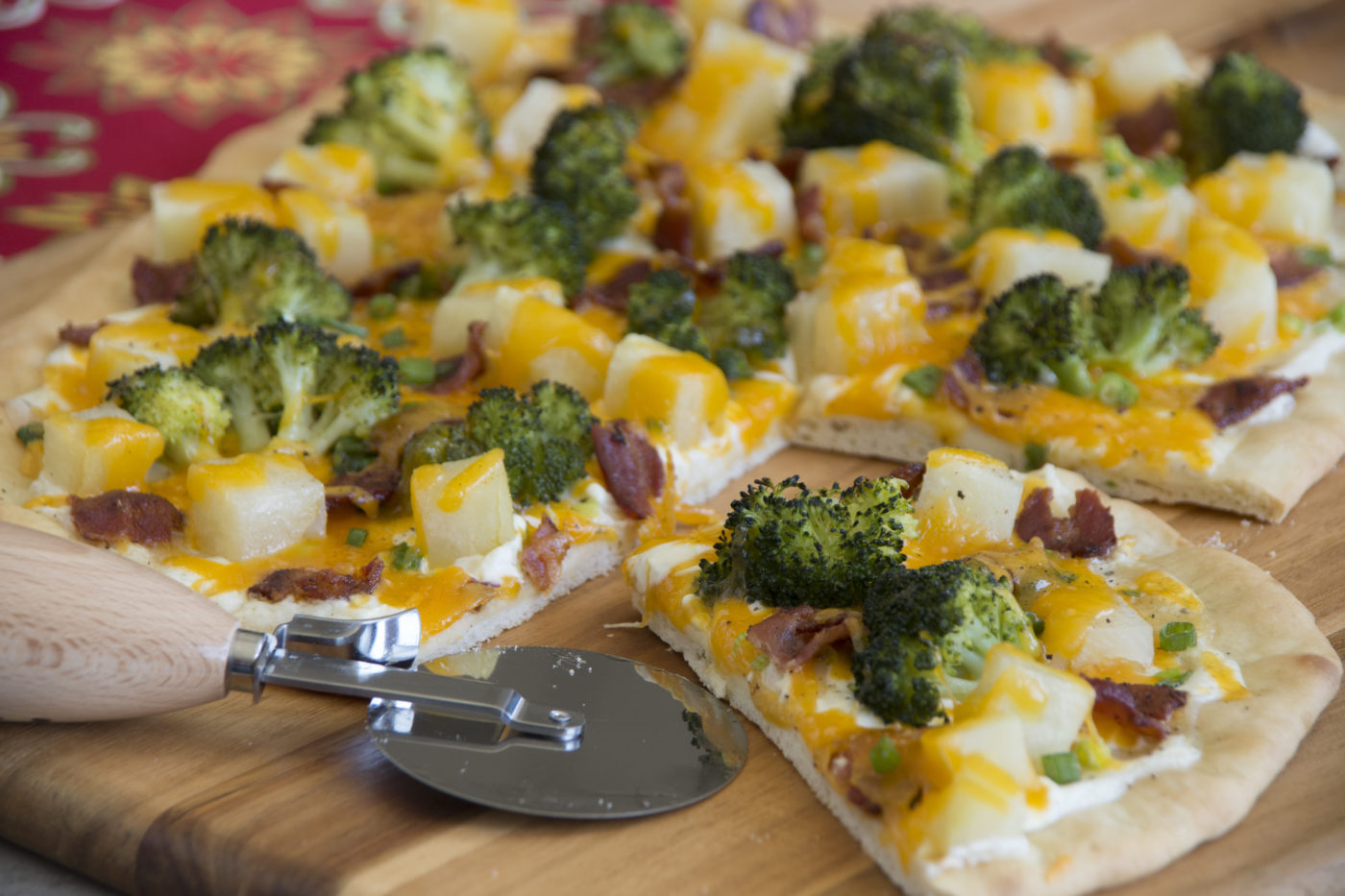 Baked Potato Pizza
Try this delicious pizza twist on the average baked potato!
Ingredients
9 Rhodes Dinner rolls, dough thawed to room temperature
1 medium baking potato, baked and cooled
1/3 cup sour cream
1 tablespoon ranch dressing
1 1/4 cups grated cheddar cheese, divided
6 slices bacon, cooked and broken into pieces
1-2 cups fresh broccoli, steamed until tender
2-3 tablespoons chopped green onion
salt & pepper, to taste
Instructions
Spray counter lightly with non-stick cooking spray. Combine rolls together and roll into a 10×13-inch oblong shape.
Place on a sprayed baking sheet. Poke with a fork several times to prevent bubbles from forming.
Pre bake at 350 degrees F 10-15 minutes. Remove from oven to cool.
Peel potato and cut into 1/2-inch cubes. Combine sour cream and ranch dressing and spread over cooled crust. Sprinkle with 1/2 cup cheese. Top with potato, bacon, broccoli, green onion and remaining cheese. Salt & pepper to taste. Bake an additional 10-15 minutes or until cheese is nicely melted.