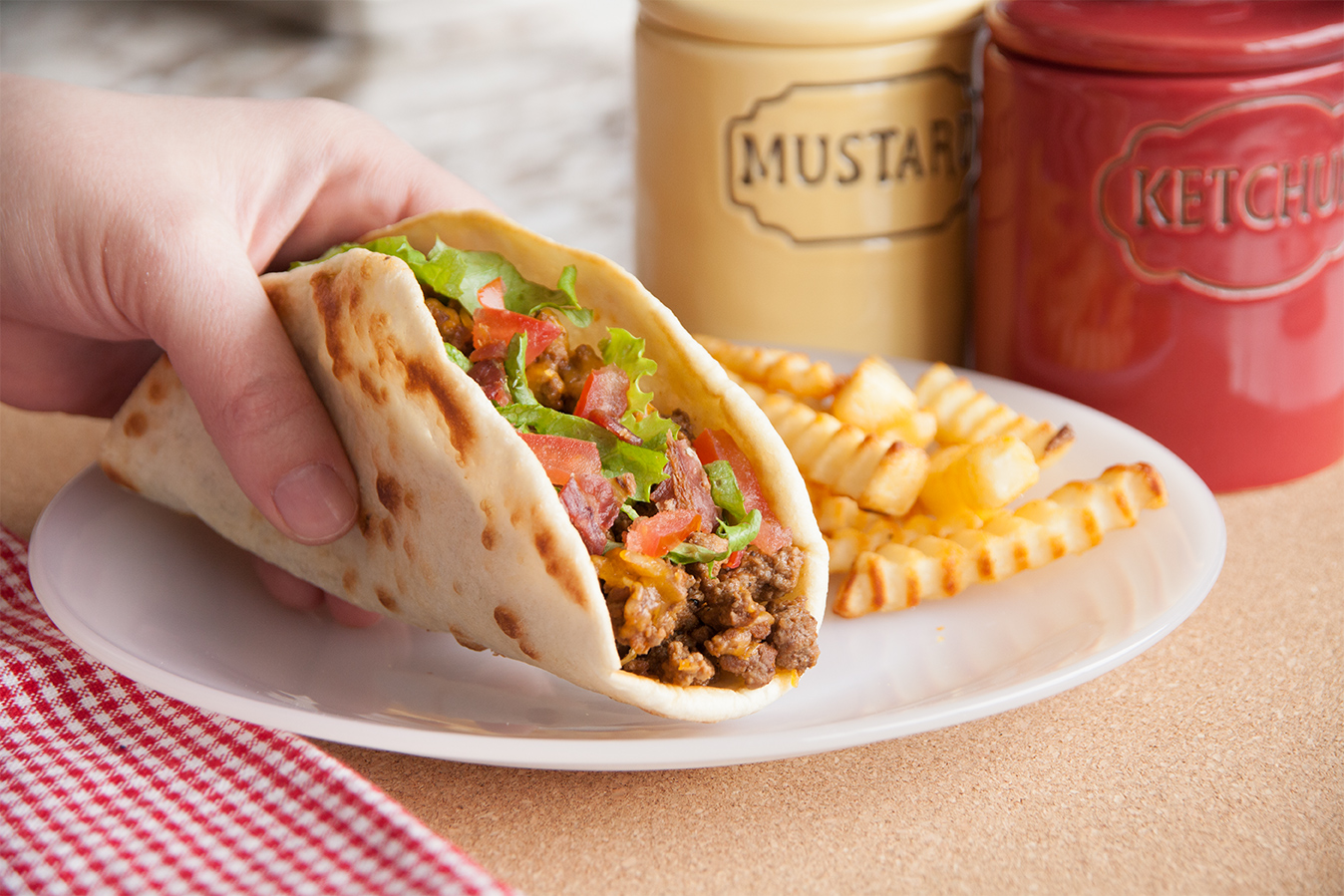 Bacon Cheeseburger Wrap
Your favorite bacon cheeseburger fixings all wrapped up in a roll.
Ingredients
6 Rhodes Bake-N-Serv Dinner Rolls, thawed to room temperature
1 pound lean hamburger
1 tablespoon dried minced onion
1/2 teaspoon garlic powder
1/4 teaspoon pepper
1/3 cup ketchup
2 tablespoons mustard
2 teaspoons Worcestershire sauce
lettuce
1 large tomato, chopped
1/4 cup chopped, cooked bacon
3/4 cup shredded cheddar cheese
Instructions
Spray counter lightly with non-stick cooking spray. Roll each roll into an 8-inch circle. Cover with plastic wrap and let rest.
Brown hamburger and drain. Combine hamburger, onion, garlic powder, pepper, ketchup, mustard and Worcestershire sauce. Simmer over low heat for 5 minutes and set aside.
Remove wrap from dough and fry each flattened roll in a sprayed frying pan over medium heat about 2-3 minutes on each side. Blot on paper towels. Fill each flat bread with hamburger mixture, lettuce, tomatoes, bacon and cheese.