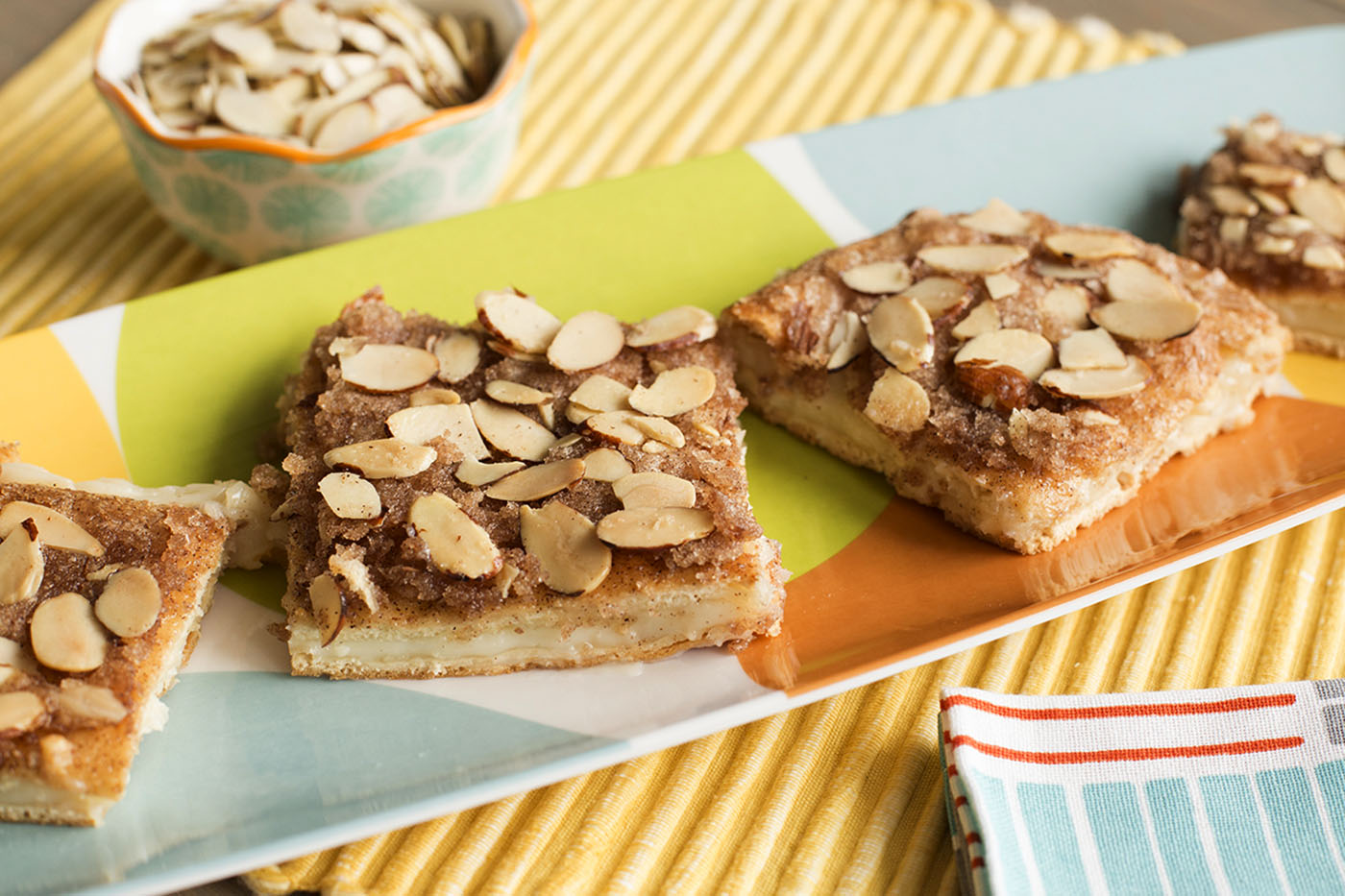 Almond Cream Cheese Squares
Almond cream cheese squares are easy to make and even better to eat. Enjoy!
Ingredients
6 Rhodes Yeast Dinner Rolls, thawed to room temperature
8 ounces cream cheese, softened
1 cup sugar, divided
1/2 teaspoon almond extract
2 tablespoons butter, melted
1/2 teaspoon cinnamon
1/4 sliced almonds
Instructions
Spray counter lightly with non-stick cooking spray. Combine 3 rolls together and roll into a 9×9-inch square.
Place in a sprayed 9×9-inch baking pan. Pre-bake crust at 350ºF 10 minutes. Remove from oven and allow to cool.
Roll remaining 3 rolls into a second 9×9-inch square. Cover with plastic wrap and let rest.
In a small bowl, combine cream cheese, 3/4 cup sugar and almond extract and mix well. Spread cream cheese mixture evenly over cooled crust.
Remove plastic wrap from second dough square. Place dough over cream cheese mixture. Brush with butter. Combine remaining 1/4 cup sugar and cinnamon in a small bowl. Sprinkle over the butter brushed dough and top with almonds.
Bake at 350ºF 25-30 minutes. Let cool in pan and then cut into squares to serve.