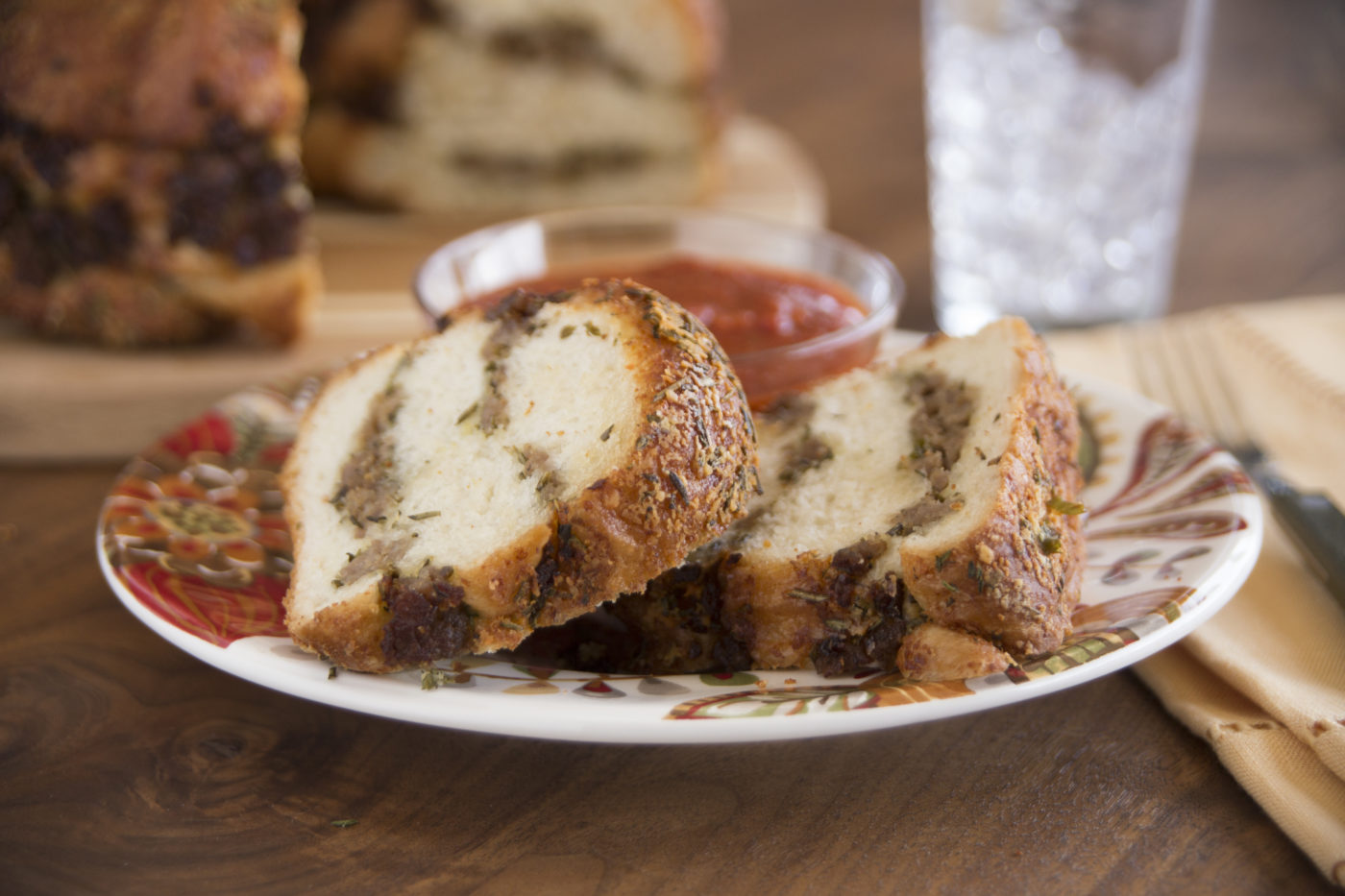 Zesty Sausage Bundt
Bake bread, sausage and cheese in a beautiful bundt and get ready to receive rave reviews.
Ingredients
18 Rhodes Yeast Dinner Rolls, thawed but still cold
1/2 cup butter or margarine, melted
1/4 cup fresh thyme, finely chopped
1/4 cup fresh rosemary, finely chopped
1/4 cup fresh parsley, finely chopped
1 cup grated Parmesan cheese
1 pound sausage, cooked, crumbled and drained
marinara sauce
Instructions
Flatten each roll into a 4-inch circle. Place butter in a shallow bowl. Combine herbs and cheese and place in another shallow bowl. Coat both sides of each dough circle with butter and then with cheese mixture. Arrange 6 dough circles evenly in a large sprayed bundt pan, to cover the bottom. Circles will overlap. Sprinkle half the cooked sausage over dough. Repeat with 6 more dough circles and the remaining sausage. Add last 6 dough circles to the top to cover sausage.
Cover with plastic wrap and let rise until almost double.
Remove wrap and bake at 350°F for 35-40 minutes. Cover with foil last 10 minutes of baking. Serve warm with marinara sauce.
Remove from oven and invert onto serving platter.