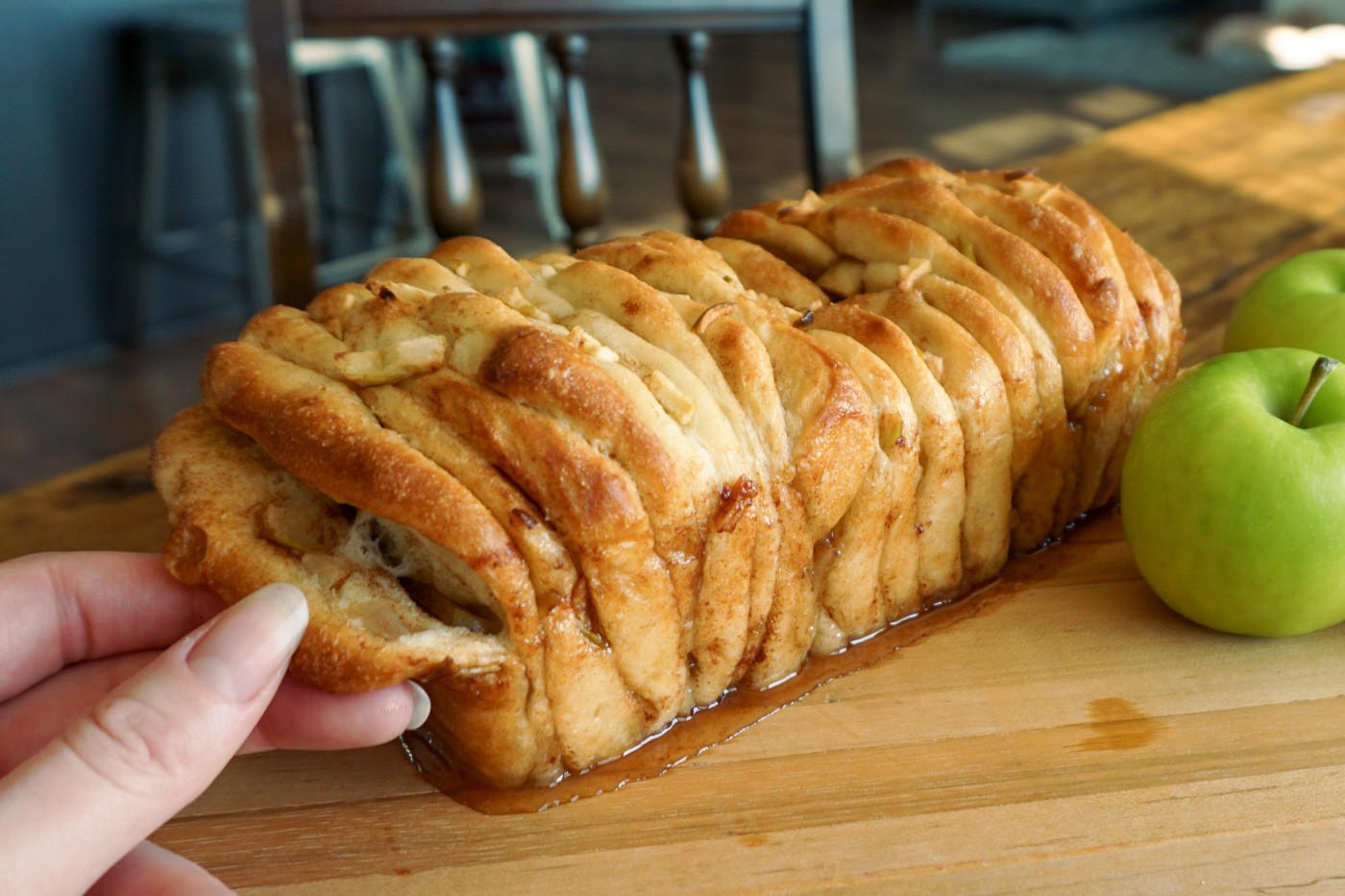 Cinnamon Apple Pull Apart Loaf
Pull off a piece of this delicious Cinnamon Apple Pull Apart.
Ingredients
12 Rhodes Yeast Dinner Rolls or 1 Loaf Rhodes Bread Dough, dough thawed but still cold
1/4 cup butter, melted
3/4 cup sugar
2 teaspoon cinnamon
1 apple (granny smith preferred), diced finely
Instructions
If using loaf, slice into 16 thin pieces. If using rolls, cut each roll in half and flatten into a 3×3-inch oval.
Combine sugar and cinnamon in a bowl.
Dip each oval in melted butter and then coat in the sugar mixture.
Make your first stack: On one roll coated in the cinnamon sugar, sprinkle a handful of apples and cover with another coated roll. Repeat this process until you have used 1/4 of the dough, ending on apples. Repeat to make 3 more stacks, with the last stack ending on a roll.
Place your stacks into the loaf pan on their sides, so the layers stand upright. The stack with the roll on top should be at the end.
Sprinkle any remaining sugar mixture over the top of the slices. Cover with sprayed plastic wrap and let rise until double in size.
Remove wrap and bake at 350ºF for 35-40 minutes. Cover with foil last 15 minutes of baking to prevent over-browning.