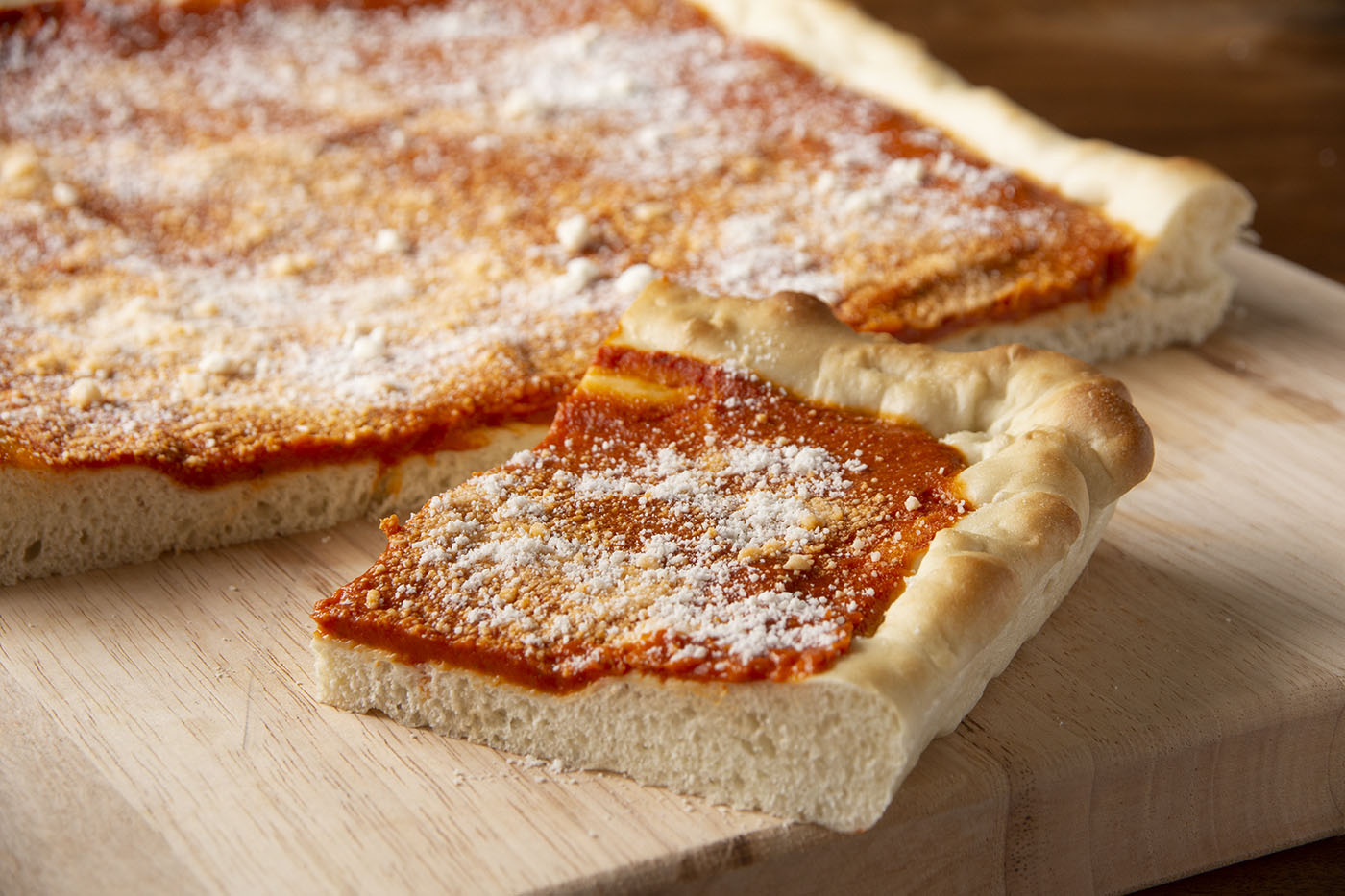 Tomato Pie
This Tomato Pie is a Philadelphia classic. Bake it up and enjoy the bright tomato flavor on a thick bread crust.
Ingredients
24 Rhodes dinner rolls, or 2 loaves Rhodes bread
2 tablespoon butter
2 tablespoon olive oil
1 29 oz can tomato sauce
1 shallot
1 tablespoon garlic, finely chopped
1 tablespoon sugar
1 tablespoon oregano
Parmesan cheese, grated
Instructions
Combine rolls and roll out to a 12 by 18-inch rectangle. Place on sprayed baking sheet. Let rise 30-45 minutes.
Press dough to edge of pan to form the crust. Poke dough with a fork to stop air bubbles from forming. Bake at 350ºF for 20 minutes or until golden brown.
While crust is baking, put a large saucepan on the stove at medium-high heat. Warm butter and oil until simmering in the pan. Sauté shallot until translucent. Add sugar, oregano and garlic; stir until incorporated. Add tomato sauce and reduce to a simmer for 5 minutes. Blend sauce in a blender or food processor until smooth.
Remove crust from oven and cover with sauce in an even layer. Bake for another 5-10 minutes or until steaming. Top with parmesan cheese. Serve warm or at room temperature.