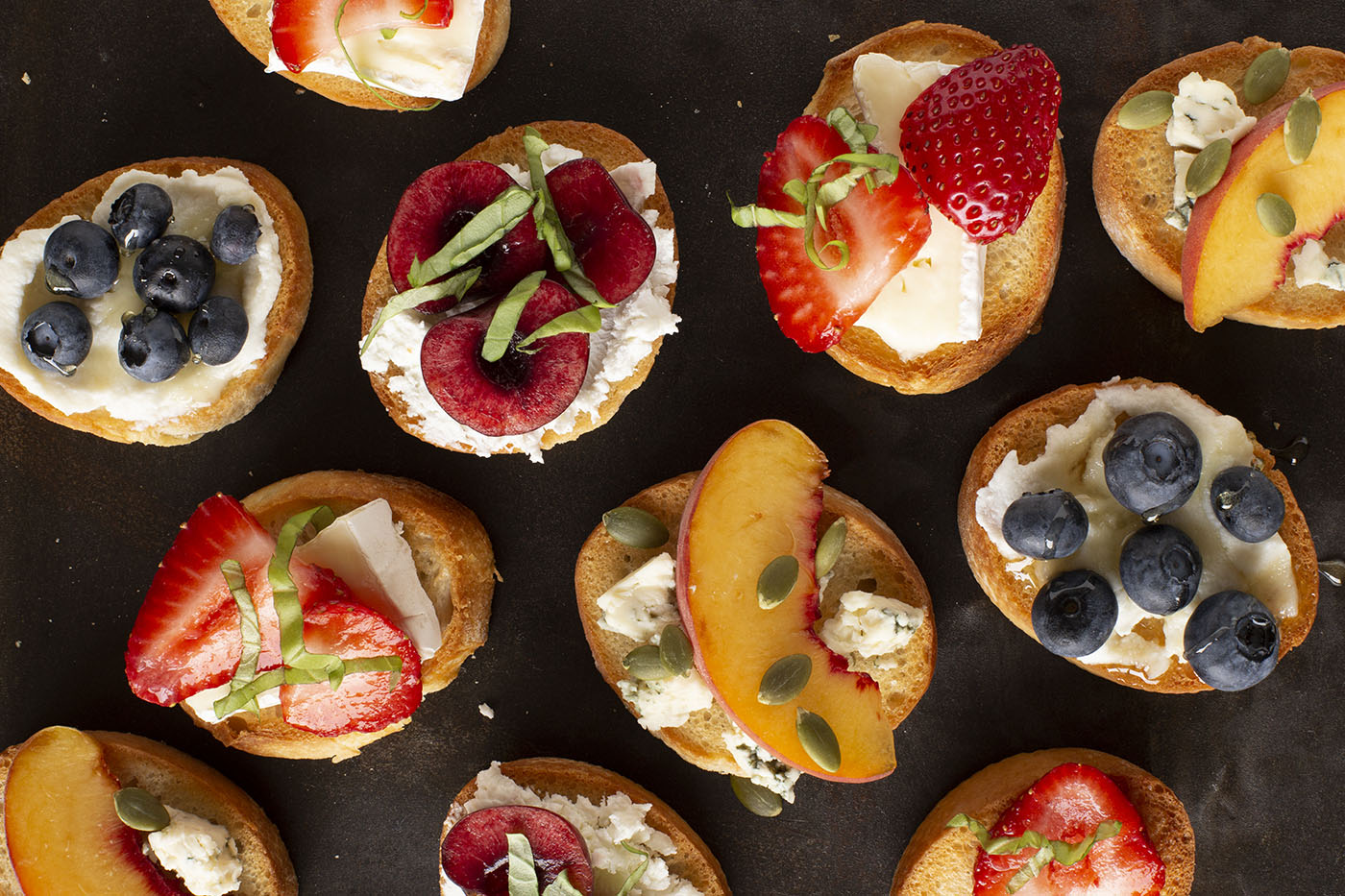 Summer Fruit Crostini
Unique flavor combinations to create a simple summer appetizer or snack.
Slice Rhodes Artisan French Rolls into 1/2 inch slices. Brush with olive oil and toast slices in the oven, under the broiler, until lightly browned.
Goat Cheese, Cherries, and Basil Spread goat cheese on crostini. Pit and slice cherries, then place on cheese. Top with fresh basil.
Blue Cheese, Peach, and Pumpkin Seeds Place peach slices on crostini. Sprinkle with blue cheese and pumpkin seeds.
Brie Cheese, Strawberries, and Basil Place slice of Brie on crostini. Slice strawberries and put on top of the cheese. Top with fresh basil.
Ricotta Cheese, Blueberries, and Honey Spread ricotta on crostini. Sprinkle with blueberries. Drizzle with honey.