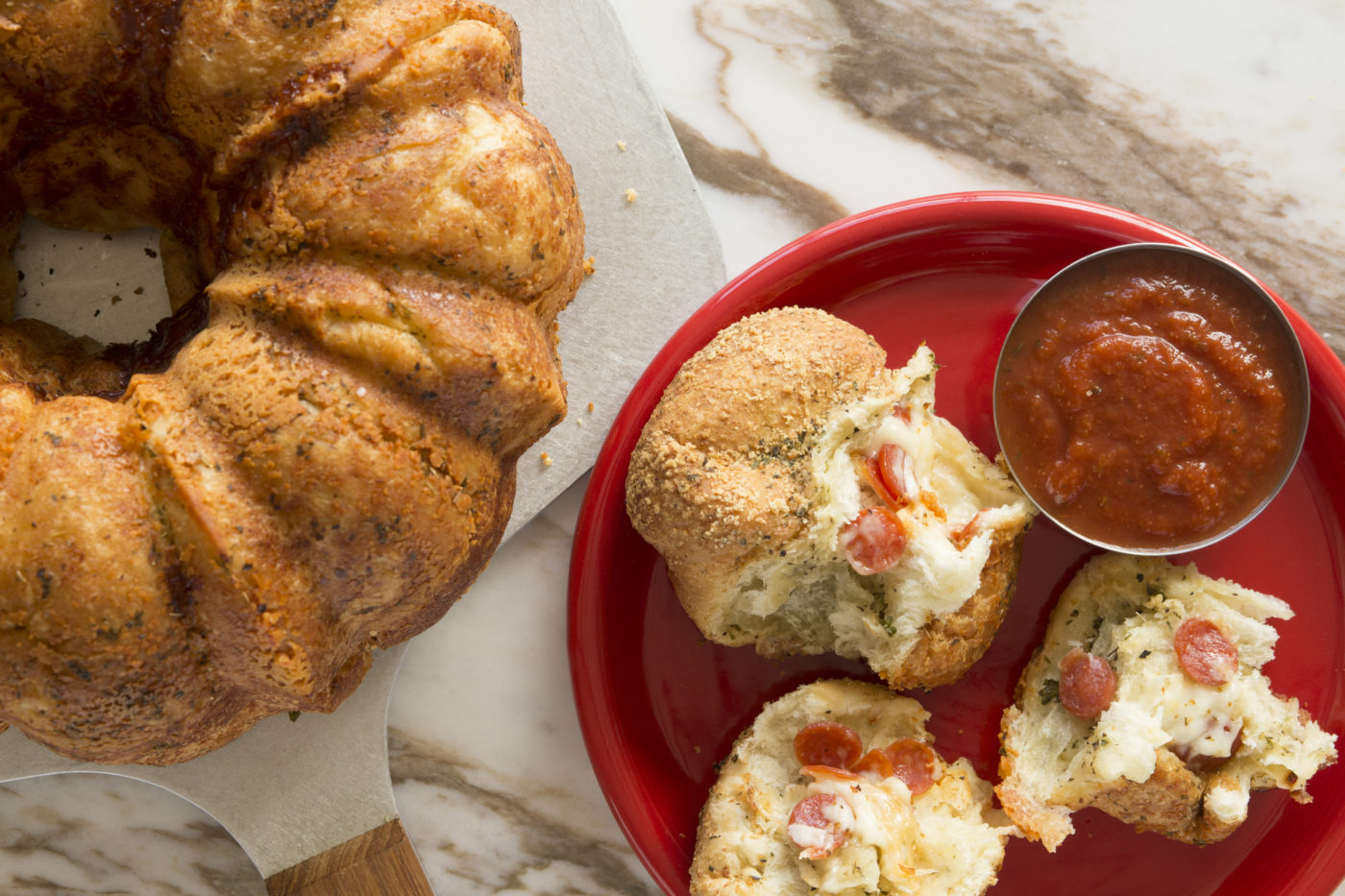 Stuffed Pizza Pull-Aparts
It looks like a bundt and tastes like a pizza. You can't go wrong with this one.
Ingredients
22 Rhodes Yeast Dinner Rolls, dough thawed but still cold
5 ounce package pepperoni minis
8 ounce brick mozzarella cheese, cut into 22 pieces
1/4 cup butter, melted
1 teaspoon dried basil
1 teaspoon dried oregano
1 teaspoon dried parsley
3/4 cup grated Parmesan cheese
pizza sauce
Instructions
Spray counter lightly with non-stick cooking spray. Flatten each roll into a 3-inch circle.
Place 6-8 mini pepperoni slices and 1 piece of mozzarella cheese on each circle. Pull edges of each dough circle up to completely enclose filling.
In a small bowl combine butter, basil, oregano and parsley. Place Parmesan cheese in a separate bowl.
Dip each filled roll in butter mixture and then in Parmesan cheese.
Place 11 filled rolls in the bottom of a large sprayed bundt pan pinched side up. Top with remaining 11 rolls. Sprinkle any remaining parmesan cheese over rolls.
Cover with plastic wrap and let rise until double. Remove wrap and bake at 350°F 30-35 minutes. Cover with foil last 10 minutes of baking if necessary to prevent over browning. Remove from oven and invert onto serving platter.
Serve warm with heated pizza sauce.