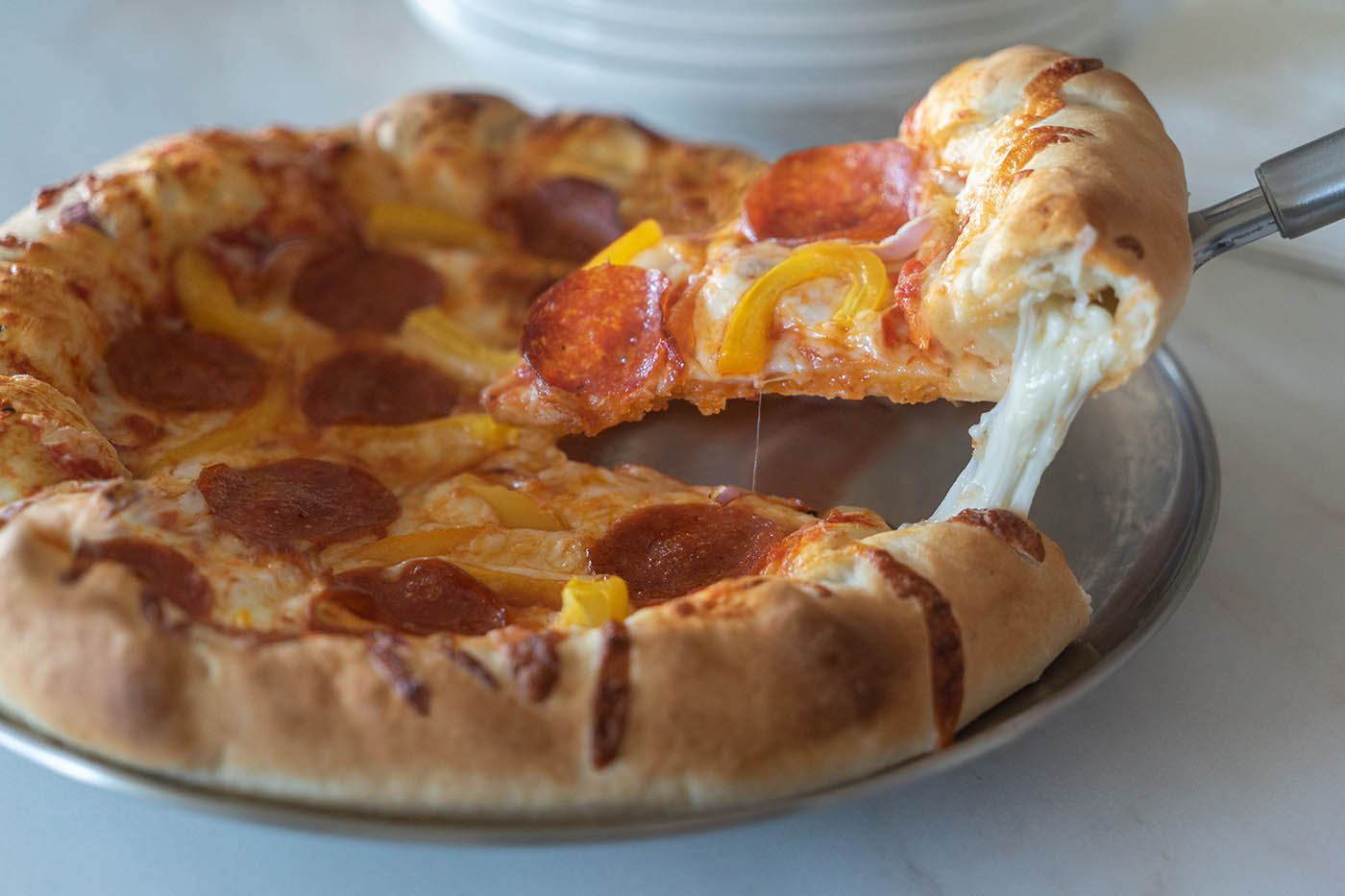 Stuffed-Crust Pizza
You can't beat that ooey gooey cheese crust and it's so easy to make at home with Rhodes dough and a little string cheese.
Ingredients
9 Rhodes Dinner Rolls, thawed to room temperature
3 to 4 sticks of string cheese, cut in half
1/2 cup pizza sauce
1-2 cups mozzarella cheese, shredded
sliced pepperoni
sliced bell peppers
sliced red onions
or your favorite toppings
Preheat oven to 450ºF.
Spray counter lightly with non-stick cooking spray. Combine 9 Dinner Rolls and flatten/roll out into a 14-inch circle.
Place on a sprayed 12 inch pizza pan. Place string cheese around the edge of the pan and fold dough over the top and push dough firmly to seal.
Poke crust several times with a fork to prevent bubbles from forming.
Top pizza sauce, cheese and your favorite toppings
Bake at 450°F 8-13 minutes. Remove pizzas from oven and serve.