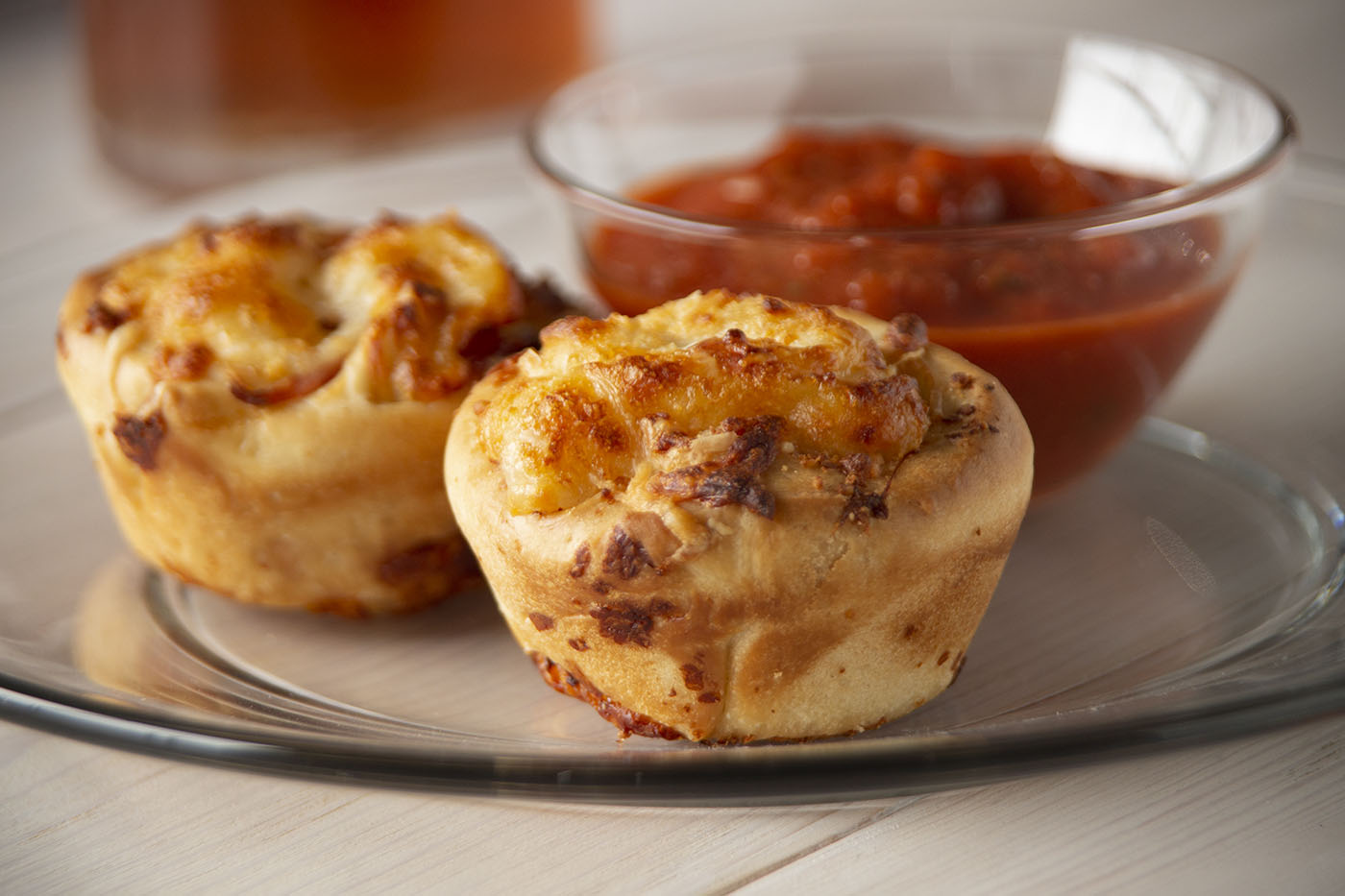 Stromboli Cups
A hearty dinner that you can eat with your hands. Perfect for your busy family.
Ingredients
12 Rhodes Dinner Rolls, dough thawed to room temperature
6 prosciutto, thinly sliced
9 salami, thinly sliced
3 garlic cloves, minced
3/4 cup parmesan, shredded
3/4 cup mozzarella, shredded
marinara sauce for dipping
Instructions
On a lightly sprayed counter top, combine rolls and roll out into a 12 x 10-inch rectangle.
Lay prosciutto over dough then salami on top. Sprinkle with minced garlic. Sprinkle with 1 cup of the combined cheeses.
Roll up jelly-roll style and cut into 12 equal pieces. Place each piece cut side down into a 12 cup sprayed muffin tin.
Bake at 350°F for 5 minutes. Remove from oven and sprinkle the rest of the combined cheeses over the top of each cup. Return to the oven for 12-15 minutes or until golden brown on top.
Serve with marinara sauce if desired.