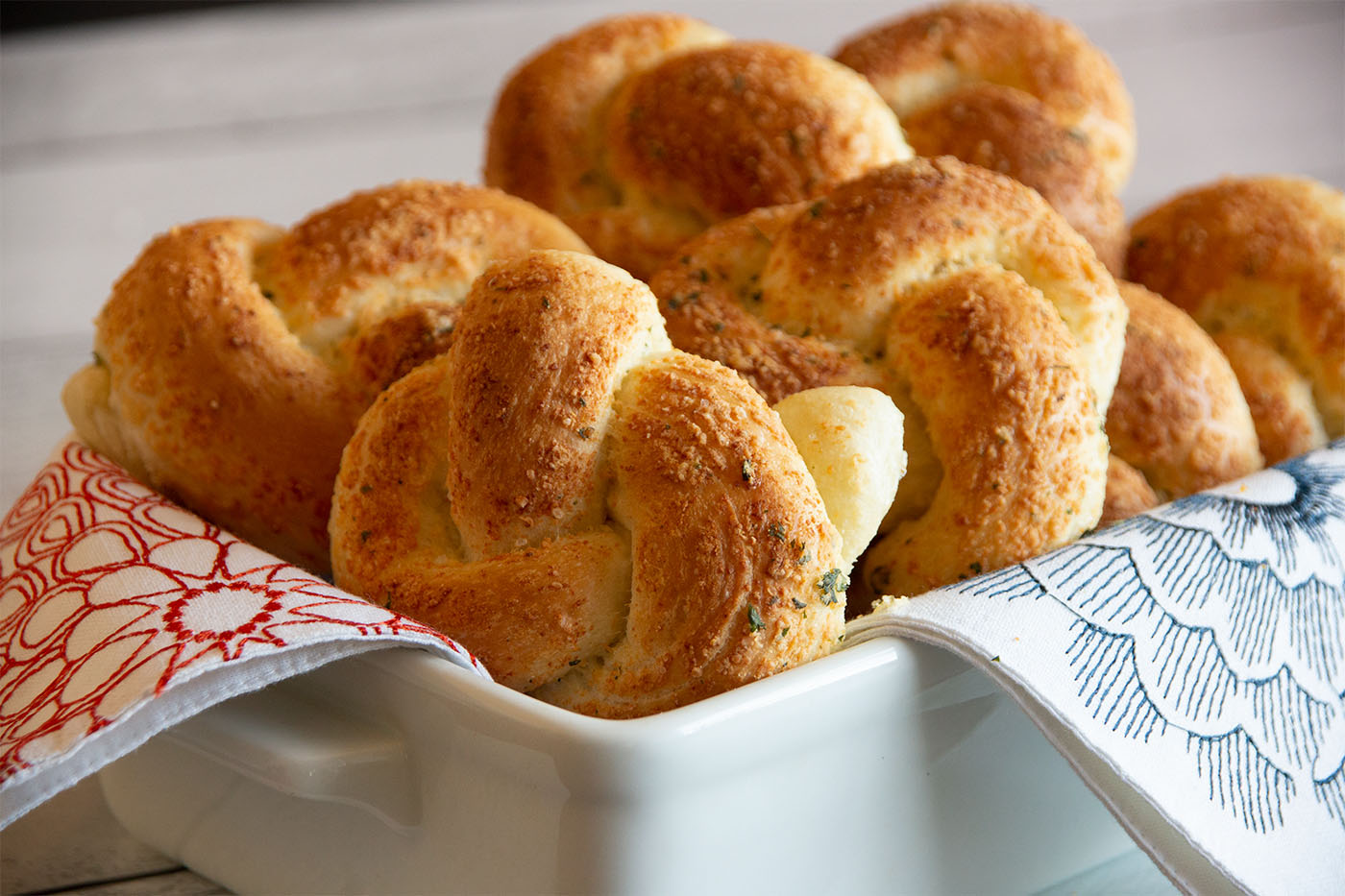 Garlic Cheese Knots
The perfect appetizer for your next dinner. Savory, simple and dippable Garlic Cheese Knots.
Ingredients
12 Rhodes White Dinner Rolls, dough thawed but still cold
6 tablespoons butter, melted
1/3 cup grated parmesan cheese
1 teaspoon garlic salt
Instructions
Roll each roll into a 10-inch rope.
In a bowl, combine cheese and garlic salt. Roll each rope in butter and then in cheese mixture. Tie in a knot. Repeat with remaining rolls.
Place knots on a sprayed baking sheet. Cover with sprayed plastic wrap and let rise until double in size.
Remove plastic wrap and bake at 350° for 15-20 minutes, or until golden brown.